2020 is here and I finally get to start decorating my planner and setting some goals!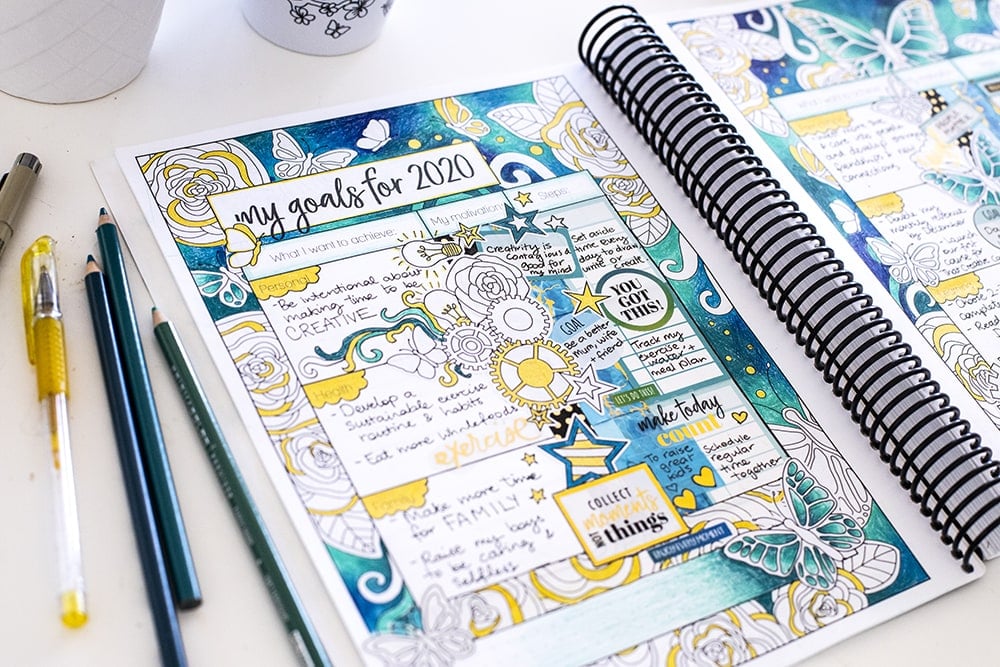 With January racing by, now is the perfect time to start planning your year if you haven't already.
If you've been on the fence about the new 2020 Coloring Planner, I've decided to give you a little "try before you buy" opportunity! 😊
You can download the full month of January for FREE to try out the planner and see what you think.
Yep, the whole month!
This sample includes the January 2020 monthly calendar, monthly dashboard, goal tracker, weekly vertical planner pages, monthly memories, monthly reflection, notes page and coloring page!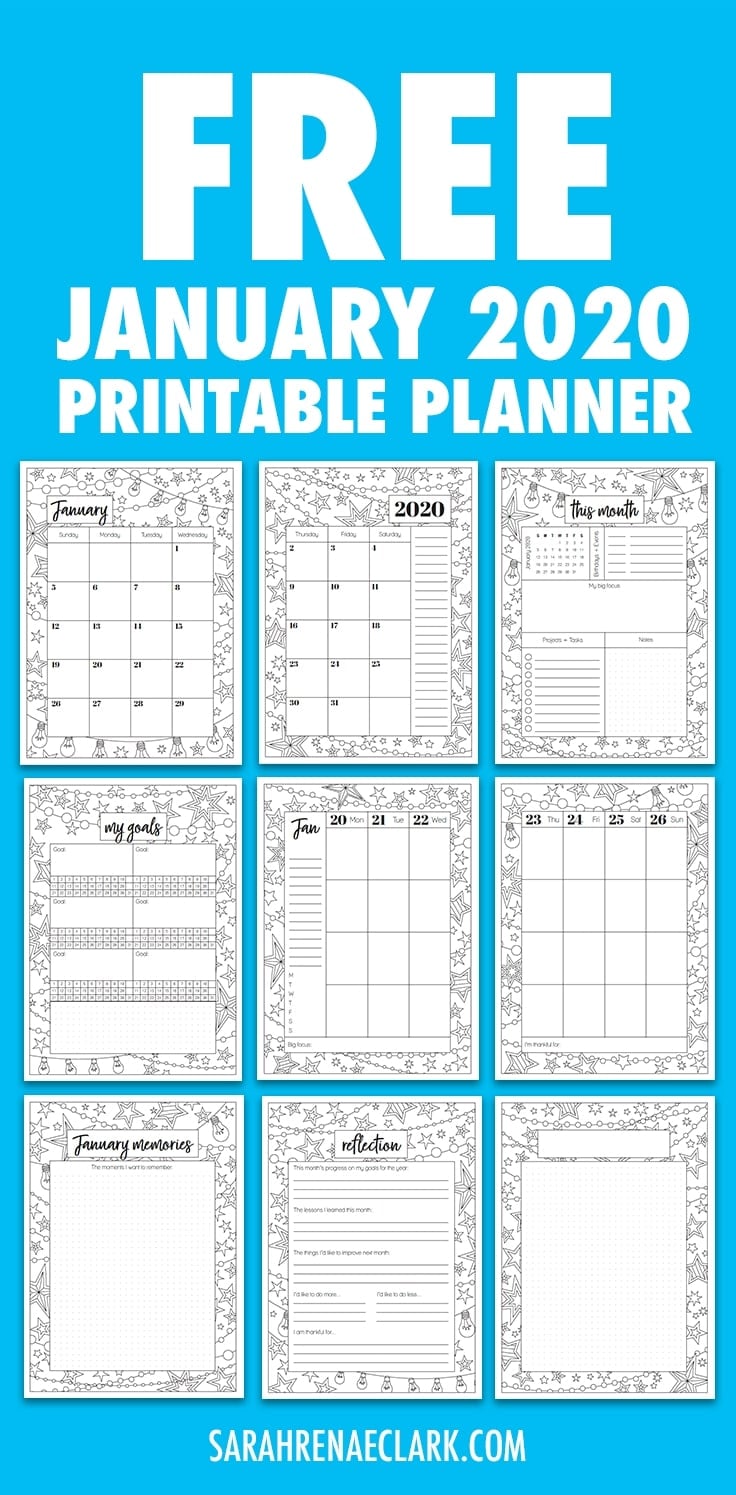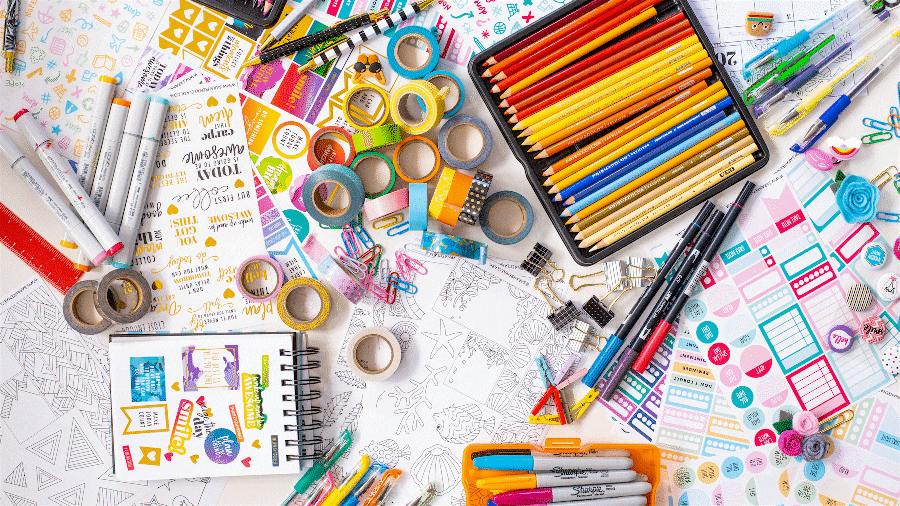 Have you checked out the full 2020 Coloring Planner?
It's the perfect planner for both planning enthusiasts and newbies, with dated monthly and weekly spreads, goal setting, planning dashboards, note pages and extra features – and something to color on every page!
Your style is unique to you, and your planner should be too! That's why my popular vertical weekly layout is designed to fit your favorite planner stickers- so you can customize it with your own stickers, checkboxes, habit trackers and more.
Each month includes a new theme to color, with a 2-page calendar spread, goal setting dashboard, bonus notes pages and monthly review to help you make the most of your time and reach your biggest goals… all with the opportunity to be creative and stay motivated!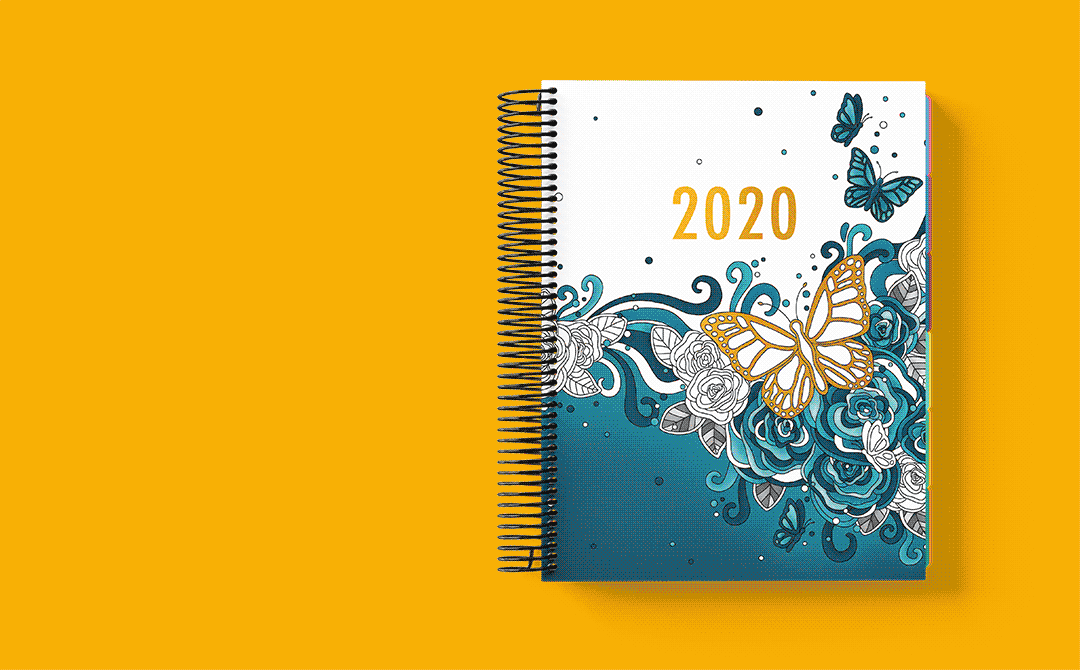 There are a limited number of printed planners left, so order now before they run out!
You can also purchase a printable and digital version of the planner, so you can print it yourself or use the digital version on your iPad or Tablet!
Here's a video to show you how the digital planner works:
I hope you enjoy this free January planner!
Please share this post or Pin it to help others find this free printable planner too, and share your colored versions with me on social media by tagging @sarahrenaeclark
I also have a wonderful Facebook group I'd love to invite you to join! Stop by, say hello, and show off your coloring! Join me here.
Free 2020 January Planner
As promised, here's your link to access the free 2020 printable January planner. Simply add it to your cart, then checkout with an email address to receive the file. Enjoy!
2020 Coloring Planner
Get a beautifully spiral-bound 9×11″ planner with a gold foil cover, monthly tabs and premium paper, delivered to your doorstep.
*LIMITED STOCK REMAINING*
2020 Coloring Planner: Printable & Digital Versions
The Printable Planner: Print it yourself to add extra pages and fit your own binder, or color in your own cover and get it bound at your local print shop!
The Digital Planner: Looks just like a real planner, but on your iPad or tablet! With a 2-page layout and interactive tabs to digitally plan in your favorite note-taking app.
And stickers?
Of course! You can purchase any of my sticker packs separately as actual stickers, printable files (to print and cut with your own machine) or as PNG files to import into your digital planner.
2020 Coloring Calendar
And why not add this 2020 Coloring Calendar for your wall?
2 different coloring designs included
Portrait and landscape versions of each
Weeks starting Sunday or Monday
US Letter and A4
A bargain at just $5!