Don't you just love getting a new free coloring page every single week?
Here's my latest freebie. This one is actually from my portfolio long before I ever considered making adult coloring books.
Click here to access the order page for the free PDF, or click on the image below.
My favorite part about Freebie Fridays is when I see amazing colorists like you sharing my pages in your coloring groups and on my Facebook page. It makes me smile every time I see how you've brought my black and white designs to life with such beautiful colors! So please stop by my Facebook page and show me what you've done!
If you're stuck for color ideas, check back later in the week for my blog post on how to find color inspiration for your designs!
I don't want you to miss out on my next freebie, so check out my Freebie Friday events on Facebook and marking "going" to get a notification when I post my next page 🙂
Happy coloring!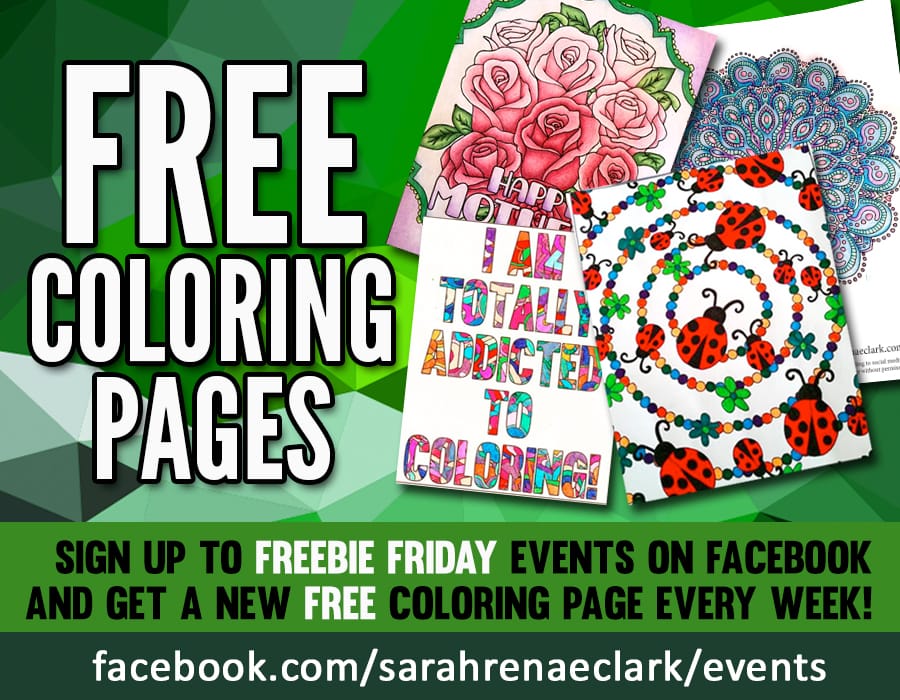 Save
Save