Here is today's freebie… an abstract floral pattern with beautiful symmetry and lots of details to color! Click the picture below to add this freebie to your cart and checkout with just an email address. The PDF link will be emailed to you.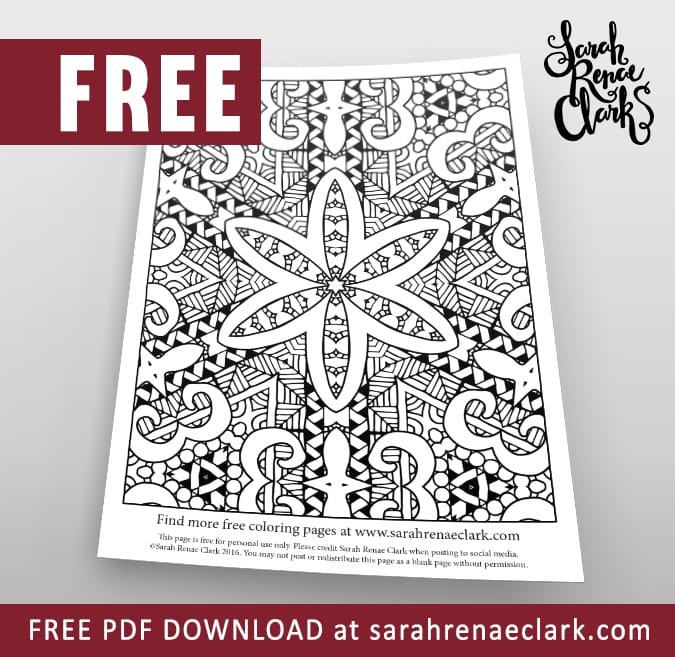 You can also get it HERE.
I launched Freebie Fridays a few months back as a fortnightly freebie, but have been doing weekly freebies to build my collection so you can enjoy heaps of free pages! Now that I have a large number of free pages available, Freebie Fridays will be returning to a fortnightly event.
You can sign up to be notified of the next event by subscribing to my Facebook events at facebook.com/sarahrenaeclark/events