For today's Freebie Friday, I wanted to do something a little different to my other pages, so we're going grayscale!
I wanted to pick one of my own photos for this… and so I've chosen this photo of Venice, Italy – which is one of my favorite places in the world!
You can get the free page HERE – but before you do, read on to find out a bit about how my grayscale is different to some that you may have seen before, and how you can get one of your own photos turned to grayscale!
I've seen a lot of complaints from colorists who have bought a "grayscale coloring book" only to find it full of black and white photos. So what's the difference?
I've created this handy picture to show you my Venice photo as a comparison between my grayscale method compared to a simple "desaturated" black and white version of my photo.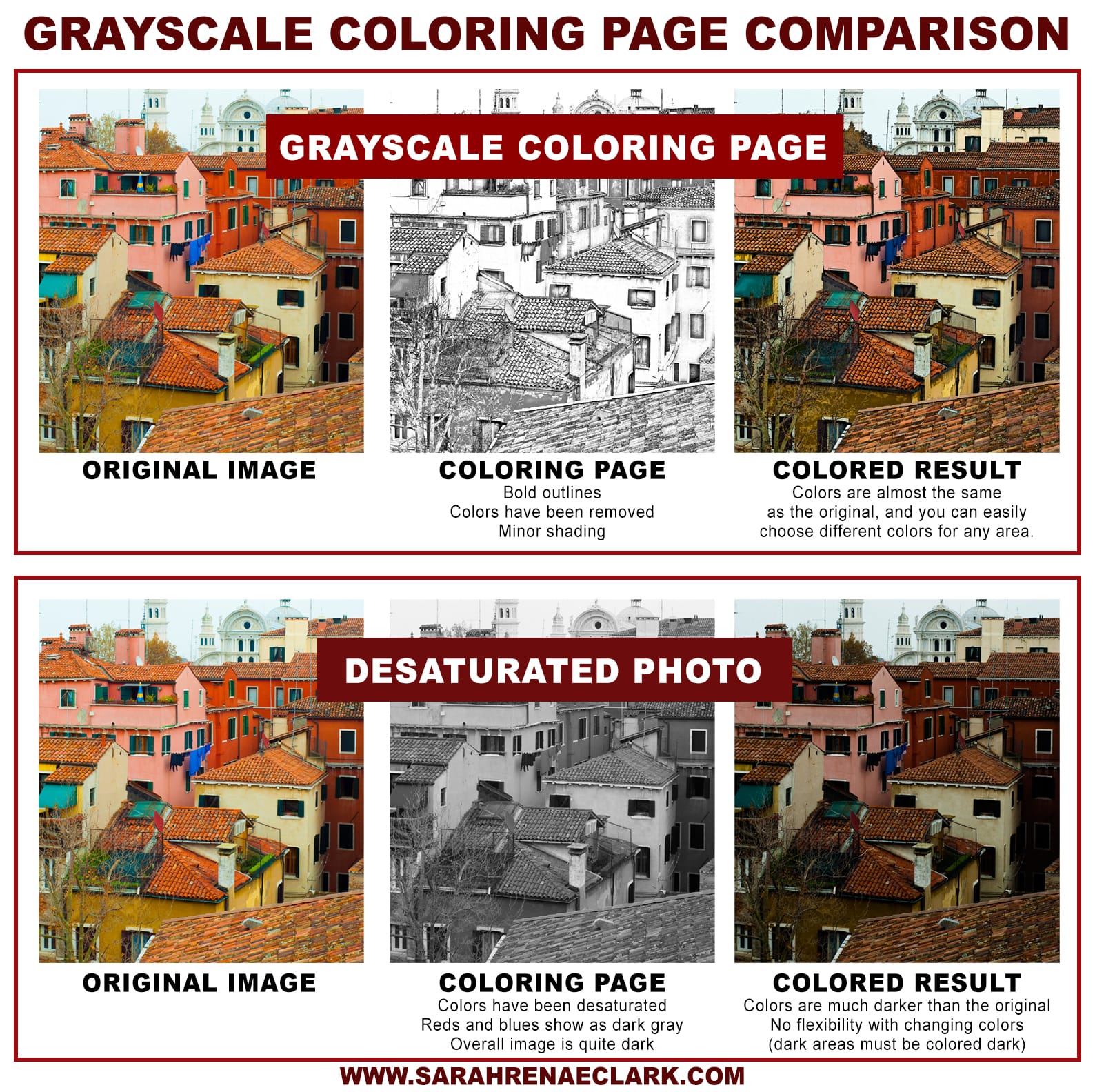 As you can see in the second example, a desaturated photo is still colorable – but you lose a lot of the nice bold colors that you get from a normal coloring page. Colors like dark red or blue can come out as a dark grey – so you'll need some strong markers to color over it.
Instead, my first image shows that you can maintain the bright colors with my grayscale method. The buildings are separated by bold lines, and much of the fine detail is maintained – but if you want to change a building from red to yellow – you can! The final colored result looks much more like a piece of art than a colored photo.
Here are some other examples of coloring pages using my method of grayscale:
Would you like to try it on your own photo? I actually offer a custom coloring page photo service HERE.
Otherwise, you can enjoy today's freebie… imagine traveling to Venice as you color away 🙂
Save
Save
Save
Save
Save
Save
Save