Today I want to show you a super easy way to make your finished coloring pages pop using a white pen.
Here's a quick look at the end result: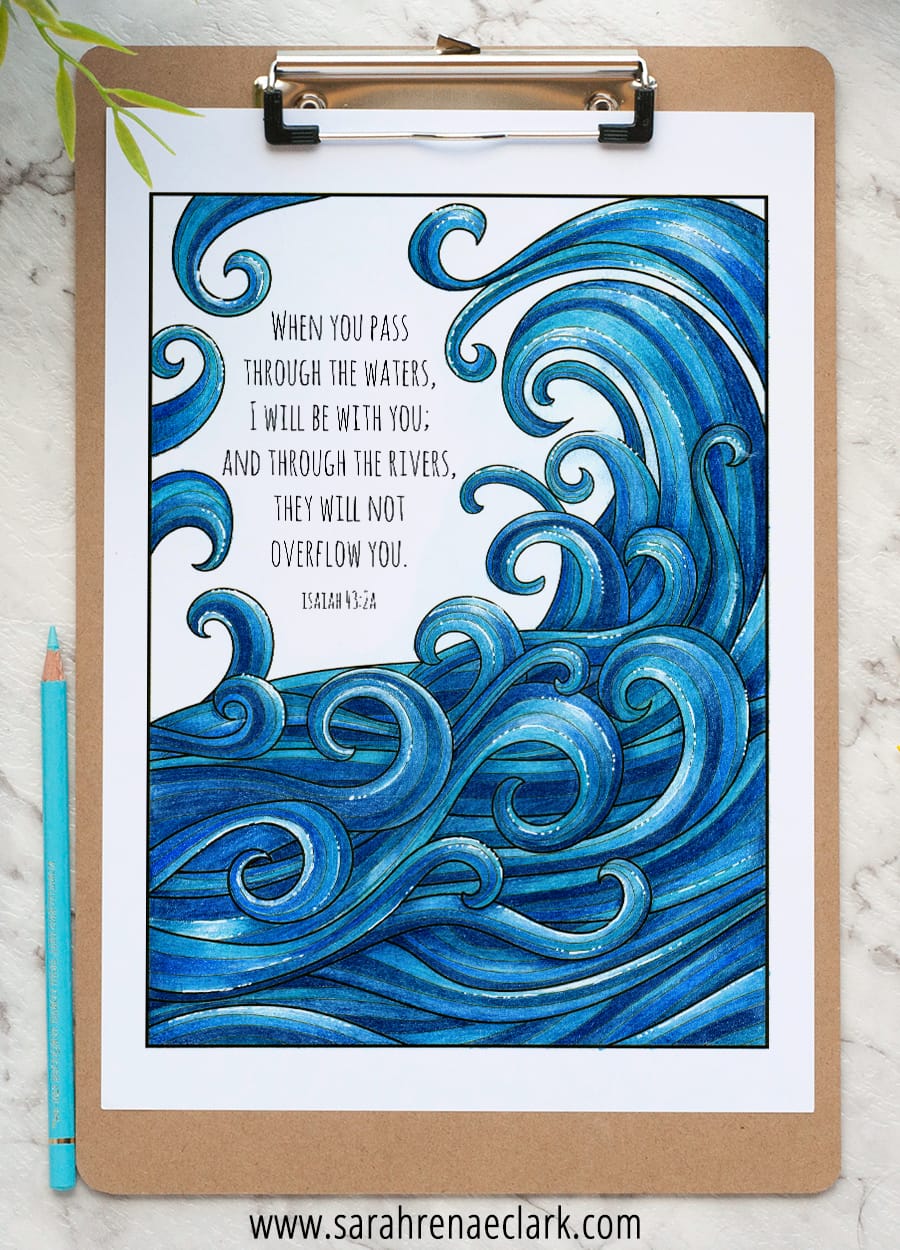 If you'd like to try this tutorial for yourself, you can download the original black and white printable coloring page from my shop.
If you like this page, you'll love all 30 beautifully illustrated Bible Scripture coloring pages from my book Words of Strength. Click to find out more and take a look inside!