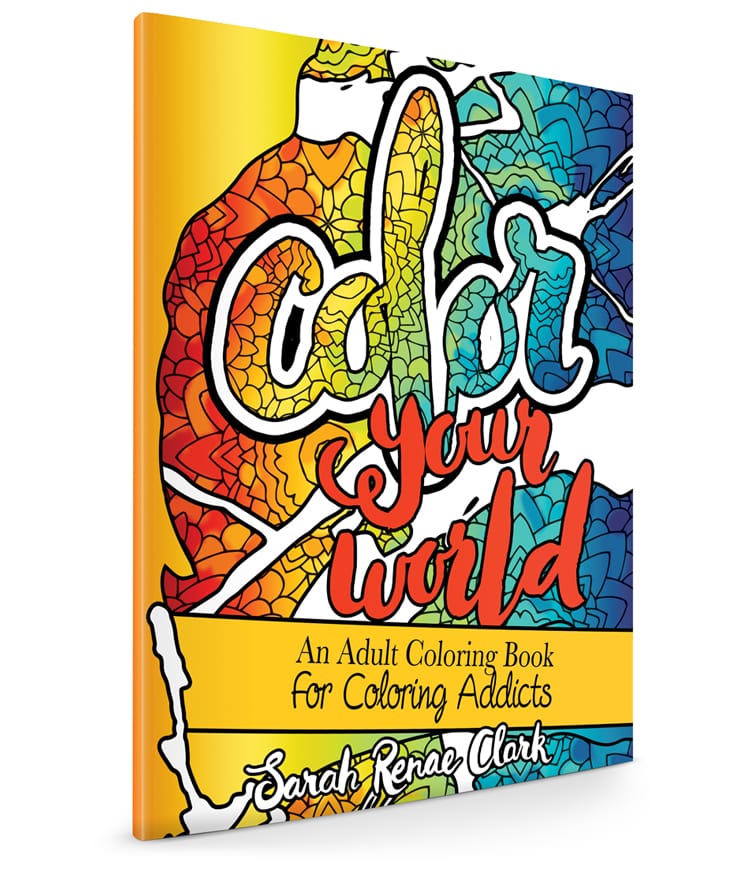 Calling all colorholics! Are you addicted to adult coloring? Color Your World is full of funny, inspirational, silly and motivational quotes for every coloring enthusiast.
Whether you're starting out in coloring and are overwhelmed by the choices available, or you've already spent your children's college funds on new coloring supplies, this book is for you. Whether you feel misunderstood because of your passion for coloring, or you know someone who colors too much, this is a great gift idea for yourself or a friend.
This adult coloring book includes 20 coloring pages, each with a quote about coloring. Click here to view the list of quotes in this book.
From the Community Gallery
[fusion_testimonials design="classic" backgroundcolor="#f7f7f7″ random="yes"][fusion_testimonial name="Shameless Shoe Lover" avatar="none" image="" image_border_radius="" company="Amazon" link="" target="_self"]So much fun! Cute / funny sayings coupled with clear, crisp artwork. Sarah Renae Clark does it again! Can't wait to receive my next one![/fusion_testimonial][fusion_testimonial name="Linda F" avatar="none" image="" image_border_radius="" company="Amazon" link="" target="_self"]I love all the fun sayings. Makes you enjoy coloring even more![/fusion_testimonial][/fusion_testimonials]