Let's create something beautiful together.
Let's create something beautiful together.
Coloring planners to help you get organized and be creative at the same time.
Bring your planner to life with this range of beautiful and functional planner stickers! Printed, printable and digital versions available.
No need to wait for the mail – These PDF adult coloring books are ready to download and print instantly.
When you can't justify buying a whole book but have a craving for something new to color, these printable adult coloring pages will hit the spot! Choose one to dip your toes in, or fill your cart and create your own curated coloring book.
Coloring-themed printable crafts to make your holiday gift giving extra special for Christmas, Valentine's Day, Easter, Mother's Day or Father's Day.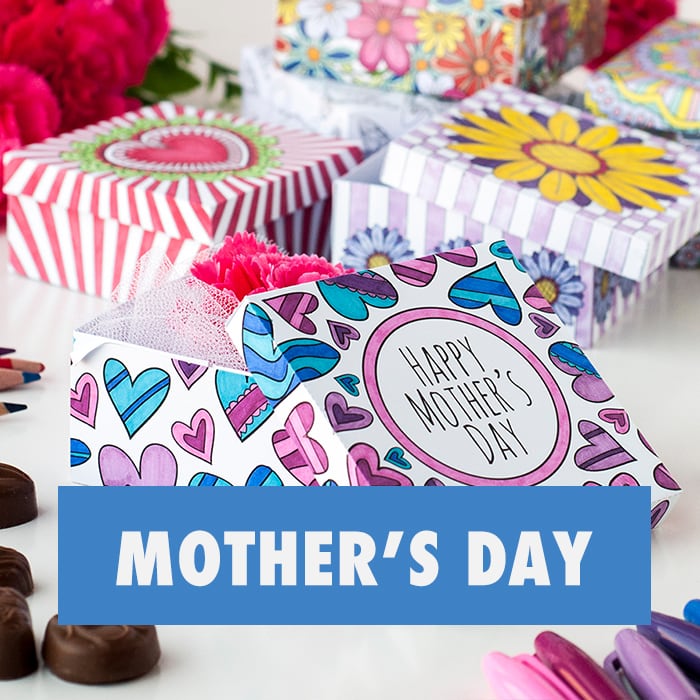 What's better than Easter chocolates? Nothing… but these coloring printables come in second!
Make your own Easter basket or bag to fill with yummy eggs, then color a card or bookmark to give as gifts to your friends or teachers! See the range below.
Free adult coloring pages? Yes please!
These coloring pages and printables are all free or under $1 – giving you the opportunity to 'try before you buy' or snap up a bargain.
What Other Customers Are Saying…
Just purchased A Year of Coloring Affirmations for New Mothers and LOVE it!!! I will definitely be purchasing more as gifts for clients. Thank you for this Sarah!
Sarah's work is pure inspiration! I am amazed by all of her books and palettes.
I absolutely love the bundle of books of 12 pages each for total of 48 pages! The pages are all awesome and the bundle price was really affordable!
The ease of ordering this page was awesome. There are lots of beautiful pages from which to choose. I will be back.
These new pages from Sarah are brilliant! I love the different genres, something for every mood!!
I am so impressed with this color guidebook! Super organized, clean, clear and informative. Must have taken a long time to assemble. I'm a new web designer and struggle with color themes so this will save me TONS of time! 
The two printable I ordered were fantastic. Loved the gemstone one, can practice now before trying in a book and messing up.
Great Tool for colouring. It saves so much time in choosing colour schemes for all types of situations. Very easy to use, I can't believe how easy it is as I'm no computer expert. Love it.
I LOVE these color palettes! I struggle with color coordinating and love the ability to change based on seasons, mood, or just whatever. Having these at my fingertips solves all my problems.
I love your calendars, I get them every year…I think they are a lot of fun to color and when your looking at the date it's nice to see your own work…
I love the awesome artwork that is done on this coloring calendar. It makes each month fun and you can make it as colorful as you want to.
I love this color page. It's going to be the center of my collage that I'm starting on my wall in my coloring room
A terrific book for all those colouring addicts like me! Fun designs, with humorous quotes too! A book for all skill levels of colourist. A brilliant collection!
The perfect Fathers' Day card for my dad, who retired from a career in construction. I loved how much fun it was to color something not only intricate, but free from excess cute-sy.
I'm going to color these to use at work to keep me on track. It will be nice to have something beautiful and useful.
Love the detail in the calendars. Can't wait to color and use these in the coming months.
Sarah's art is so cheerful & a joy to color.
I love Sarah's Monthly Habit Tracker and have been using that since January of this year. I expect the calendar will be just as useful and fun!
I think your book is absolutely fantastic! It's giving me the confidence to choose and mix my own colours instead of using a tutorial in my adult colouring books. Well done. Would recommend.
A very comprehensive reference guide for choosing colours… I love the pictures with the colour palettes, I will be using this as my go to colour picker every time. Definitely a must have for a serious Colourist or Crafter.
This is an amazing catalog… I just got it yesterday and I have already used it three times in projects I am doing. This is absolutely worth every penny. I am so happy to have a tool like this at my fingertips!!!!
Only just bought the Colour Catalogue and thought I'd sit and browse through it for ten minutes but it turned into hours of inspiration and colour creativity, I can't see how I'm not going to use it everytime I want to colour. 
I saw a picture of this on Pinterest and it was the best money I've spent! Thank you so much, I've been racking my brain for weeks on the perfect color palette for my business and my personal blog. 
Sarah puts a smile on my face when I get to color her drawings. Especially her Christmas. They are my kind of Christmas.