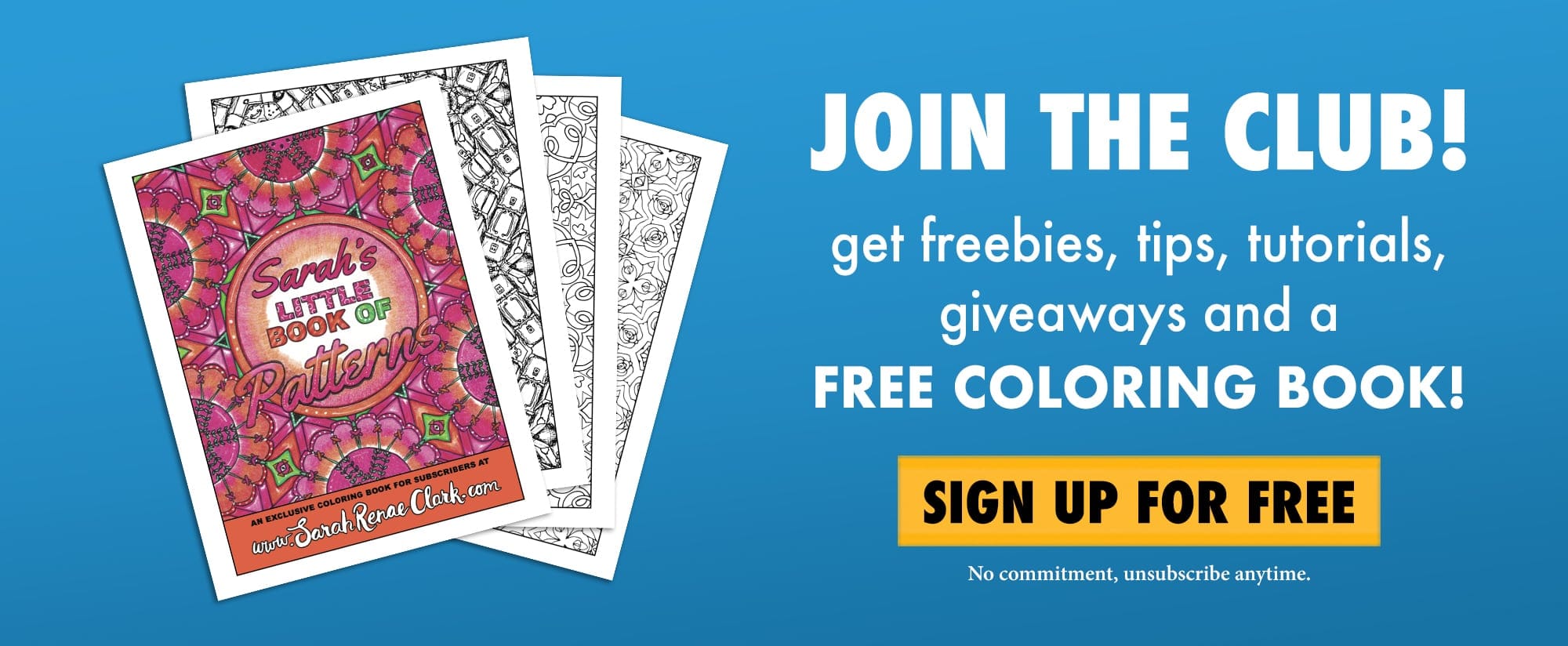 Welcome to my collection of digital adult coloring books and adult coloring pages that you can download and print from home.
If you are looking for the perfect gift for a family member or friend, don't forget to check out my Personalized and Customized coloring books and pages – you can get a coloring book made from your name or a page made from your favorite quote, message or even photo!
You can also check out my printed books on Amazon or visit my section of free coloring pages.
Sarah Renae Clark
I'm Sarah Renae Clark. I'm an illustrator, designer and stay at home mom based in Melbourne, Australia.
I have a passion for anything and everything creative and I'm always trying new things. I've worked as a freelance graphic designer for almost 10 years, but have only recently rediscovered my love for drawing. As a result, I have been working on coloring books and coloring pages that I am now making available for you to enjoy. I love working in black and white, but I can't wait to see you bring my pieces to life with color.
Welcome to my website!