Bring creativity into your everyday life.
Bring creativity into your everyday life.
The 2021 Coloring Planner: Coil-bound, Printable or Digital.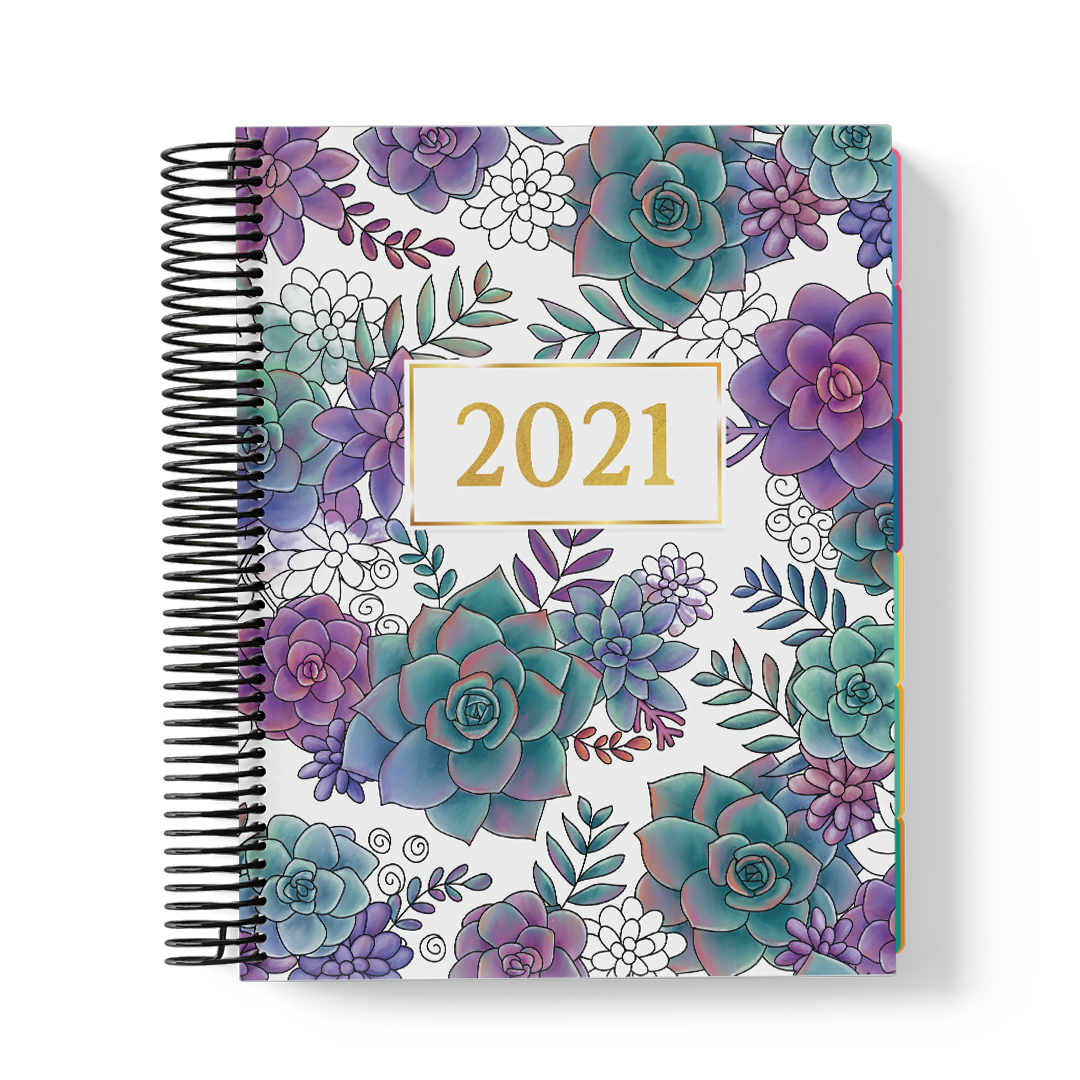 Say goodbye to boring planning and stand out with a planner that's as unique as you.
Beautiful AND functional, it's a full planning system in your hands. Easily manage your day with weekly, monthly and yearly spreads crafted to keep you organized, achieve your goals and explore your creative side.
This is more than a pretty planner. With monthly goal setting, reflections, coloring pages and more, your new creative companion will help you take your ideas and organization to a new level.
Find your creative flow, boost your productivity and unlock your best ideas with the 2021 Coloring Planner.
How do you like to plan?
I use a digital planner on my iPad/Tablet.
I want to save paper and carry my planner around in a compact format - on my tablet! I like the idea of digital planning, but I still want that 'real planner' look. I'm excited to experiment with digital stickers and using my stylus!
Pre-Order Your 2021 Planner Now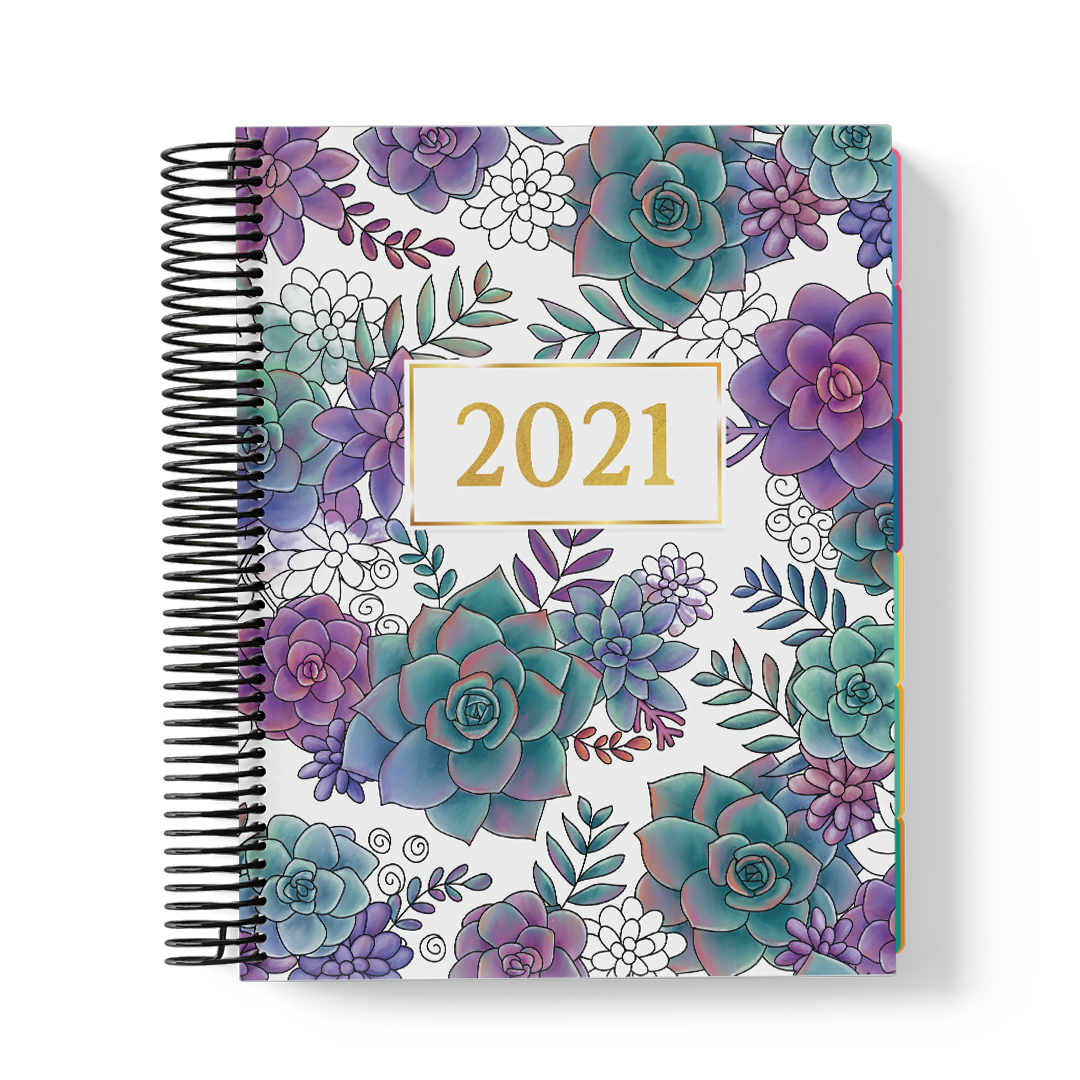 $35
Get the 2021 Coil-Bound Coloring Planner shipped to your door! With a thick laminate cover and colored tabs, this planner is beautiful and functional.
Pre-orders get the choice of black or upgraded gold coil binding. Shipping available internationally. Shipping charges apply.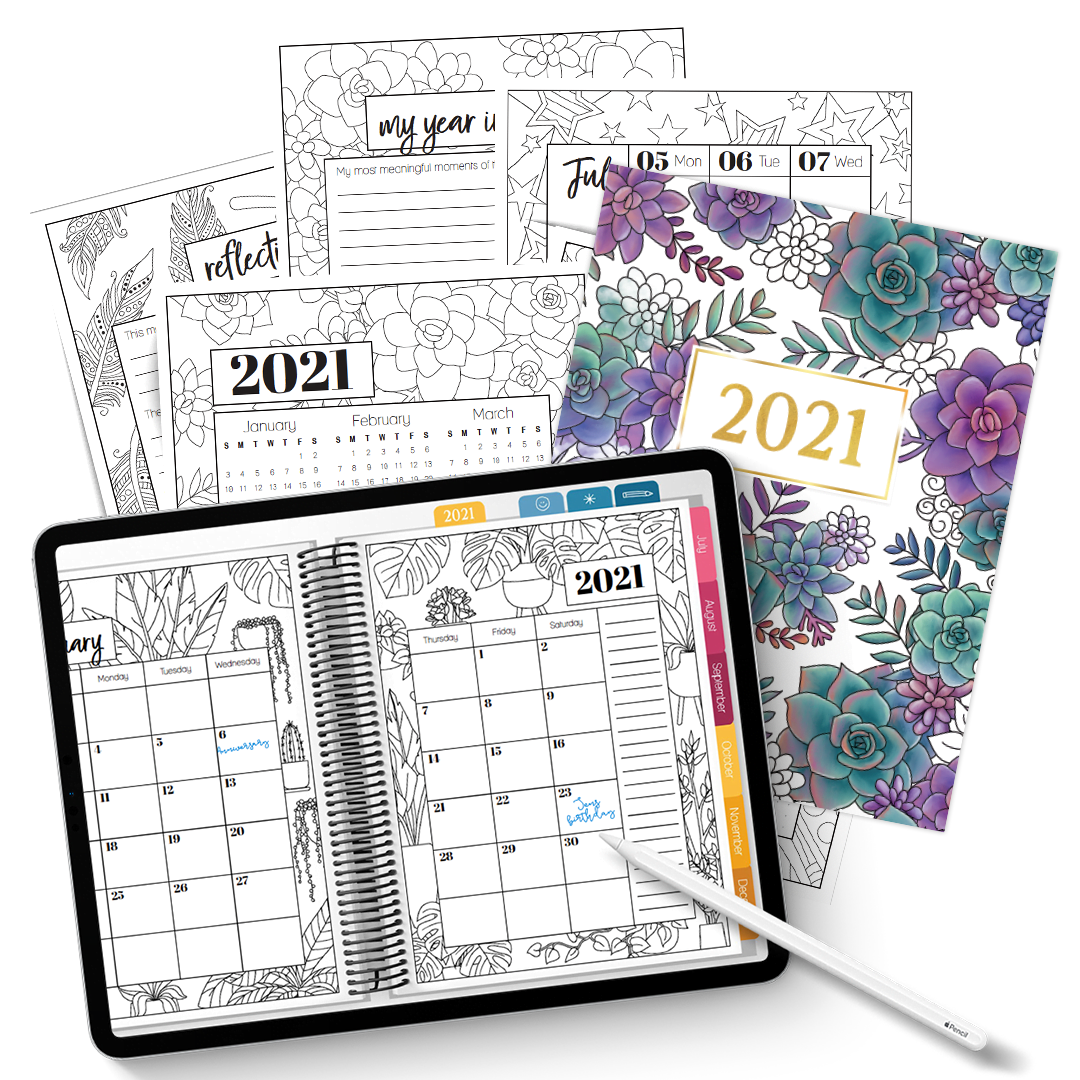 $20
Create the 2021 Coloring Planner that suits your life with two downloadable options.
Use the printable version to print your own planner, or the digital version to  plan on your iPad or tablet. Decorate it with your stylus pen, photos and stickers, just like a real planner! Pre-orders also get the 2021 Printable Calendar and 2021 Digital + Printable Coloring Sticker set.
One-Time-Only Sticker Offer
Get 50% off my entire range of stickers when you pre-order them with your 2021 planner.
And… there are no limits! Order as many stickers as you want and take advantage of this huge one-time discount. Time to stock up!