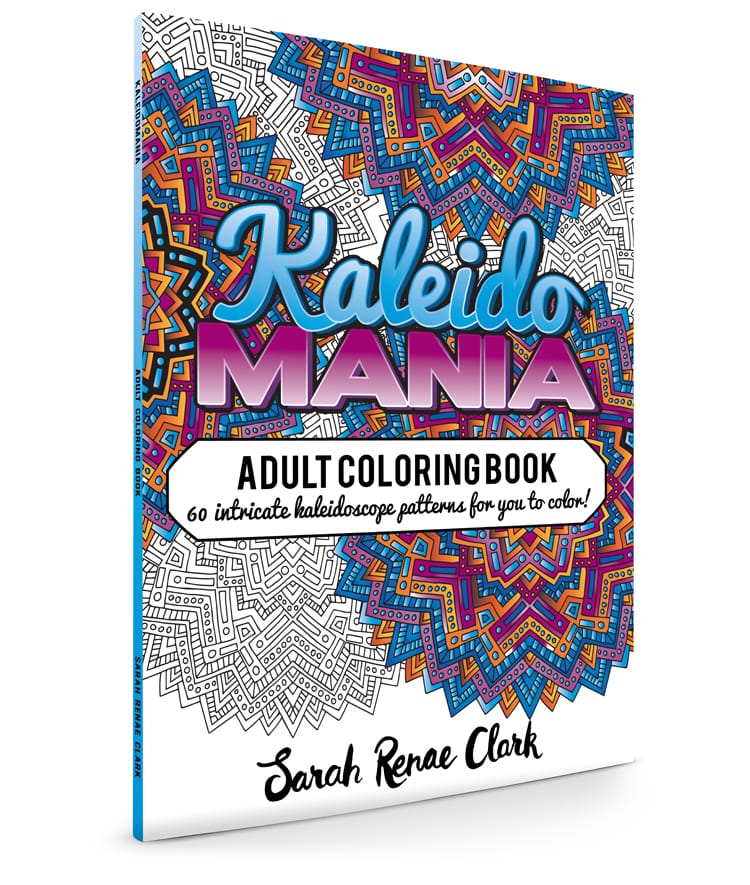 Kaleidomania is an adult coloring book with 60 detailed kaleidoscope circular patterns by Sarah Renae Clark.
These are not simply computer generated mandala coloring pages. Each kaleidoscope coloring page has been created using a mix of hand-drawn artwork and digital technology to bring you bold, exciting kaleidoscope patterns to color, with intense details and a variety of styles.
Keep an eye out for the hidden letters within some of the designs!
From the Community Gallery
I really liked this book. The coloring pages were much more detailed than most mandala books, and they look hand drawn (not computer generated). The pages are all single sided, so you can put a page between when you color and they won't bleed through.
I absolutely love this coloring book lots of fun