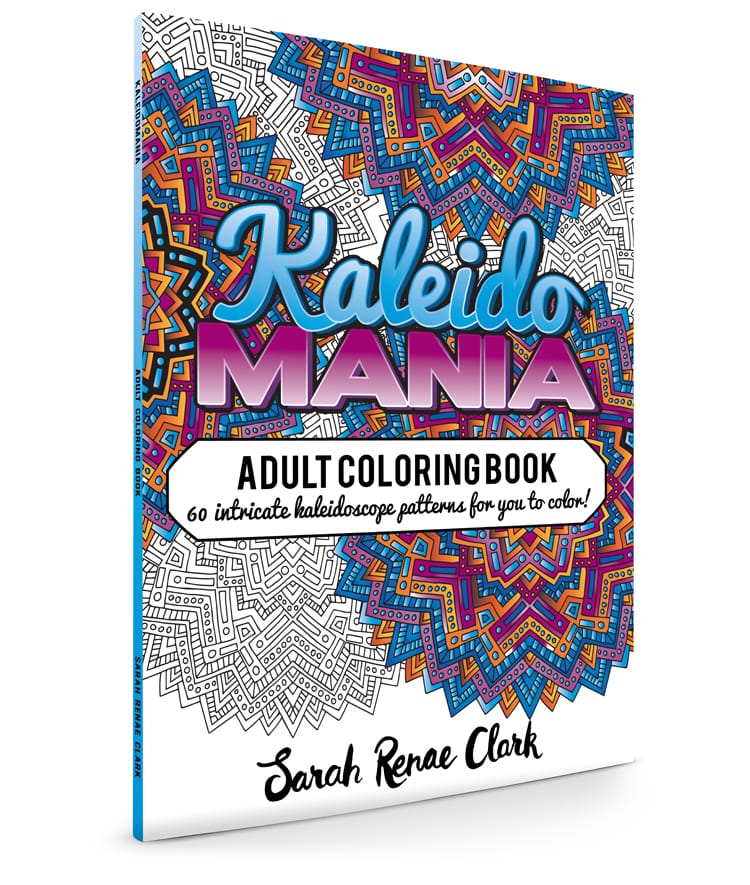 Kaleidomania is an adult coloring book with 60 detailed kaleidoscope circular patterns by Sarah Renae Clark.
These are not simply computer generated mandala coloring pages. Each kaleidoscope coloring page has been created using a mix of hand-drawn artwork and digital technology to bring you bold, exciting kaleidoscope patterns to color, with intense details and a variety of styles.
Keep an eye out for the hidden letters within some of the designs!
Reviews
Kell
Just bought this colouring book and I love it !! The designs are some of the best I've coloured.
⭐⭐⭐⭐⭐
Brenda Shreves
I love the Kaleidomania Coloring Book….I like intricate designs best. Thanks for creating a very nice coloring book.
⭐⭐⭐⭐⭐
Jeannie
I think this one of Sarah's books is my favorite. I love mandalas and this is full of them.
⭐⭐⭐⭐⭐
Ana Duncan
I love the intricate designs. It makes it for more creative with color. I love the complexity and patterns.
⭐⭐⭐⭐⭐