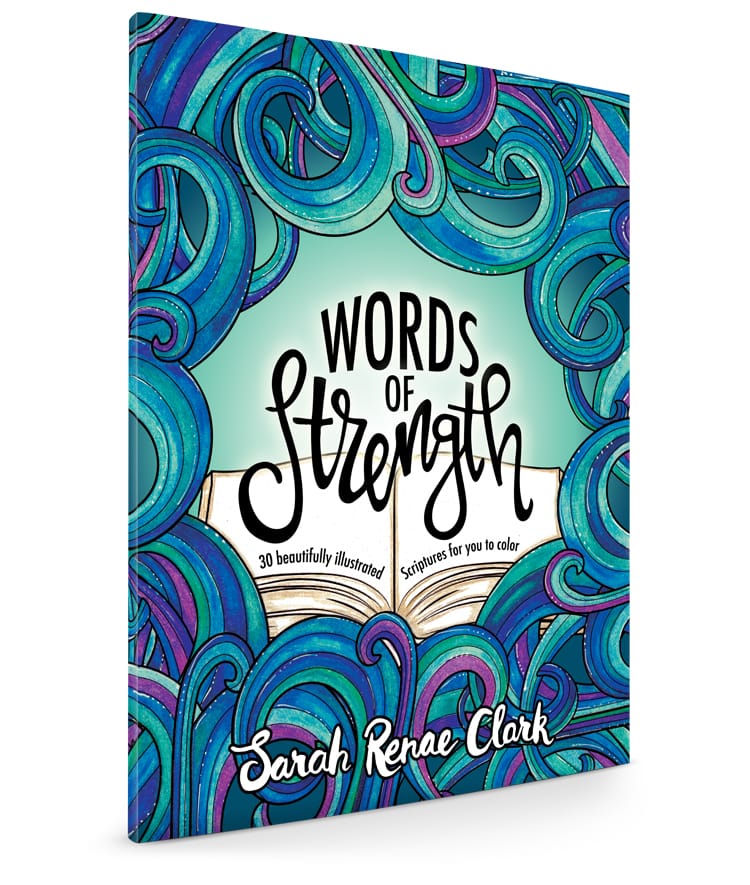 Words of Strength is an adult coloring book and devotional journal with 30 beautifully illustrated Bible Verses of hope, strength and encouragement for you to color.
Each section includes a brief devotional, prayer and points to ponder, with space to write or draw your thoughts so you can explore each topic and use them for your personal devotions or in a Bible study group with friends.
Then you'll find six coloring pages per section, each with a beautifully illustrated verse from the Bible.
I hope you enjoy this creative time with God.
Reviews
This collection of wonderful, hand-drawn image by a truly gifted artist. This pictures in this book are strong in themselves. The bold presentation of God's Word with vibrant, graphic designs makes this a unique book among so many other inspirational coloring books. I like the variety of drawings in this book, which includes traditional, softer, floral images to brighter, modern pictures with a sharp, almost graffiti type presentation.
⭐⭐⭐⭐⭐
Beautifully drawn, inspirational messages that are so relevant right now. Highly recommended!
⭐⭐⭐⭐⭐
This is a fabulous book. I love the words of strength and the beautiful drawings to color.
⭐⭐⭐⭐⭐