October is Breast Cancer Awareness Month, so it's the perfect time to get out your pencils and color for someone you know who has been through or is going through cancer.
I've gathered a list of artists who are offering free coloring pages that you can color and share to help spread awareness for whatever cancer has affected you, your family or friends.
Click on any of the pages below to go directly to the artist's website and download their page.
While you're there, make sure you share these links with your friends (or link to this list) so these artists can get credit for their generosity in providing these pages, and together we can spread awareness through our coloring!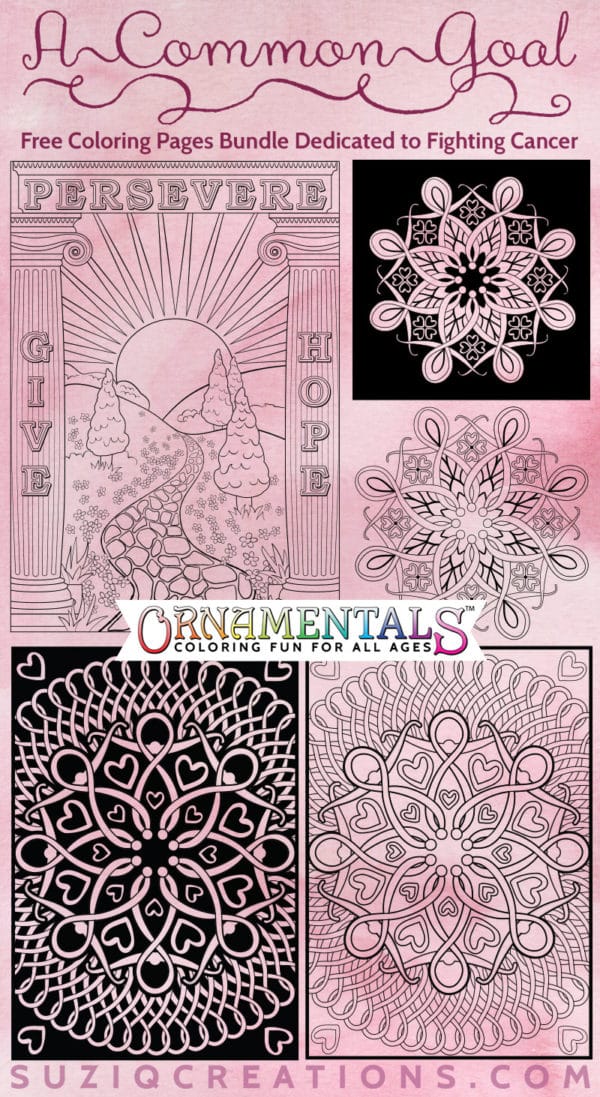 Sue Chastain from Suziqcreations.com has a free coloring page bundle dedicated to the fight against cancer. Her pack includes five free pages (3 designs) and you can get it here.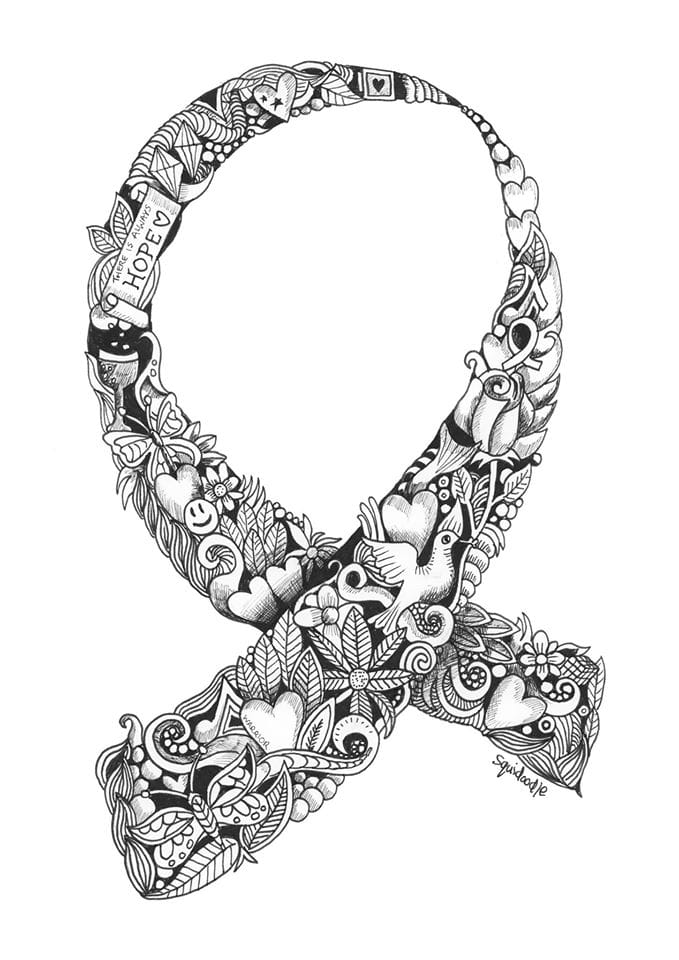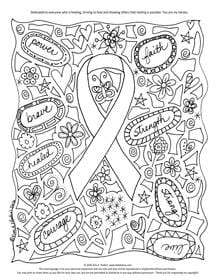 Sign up to Keleki Love's email newsletter here to get access to her freebies, including this encouraging coloring page.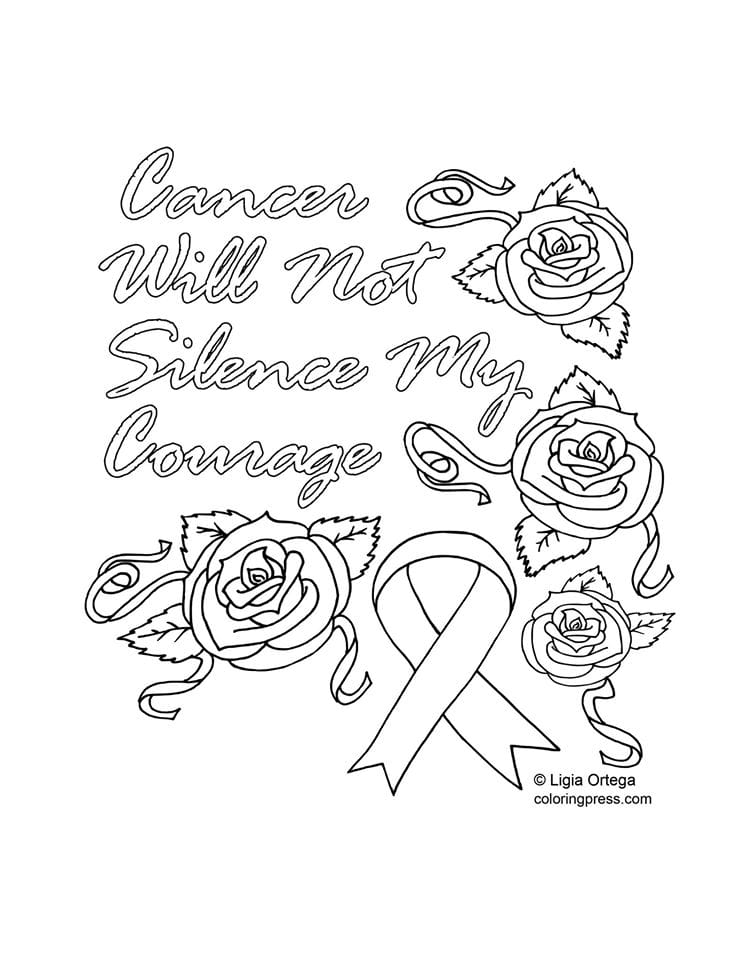 This free cancer affirmation coloring page was made by Ligia Ortega from Coloring Gifts. You can get it from her Facebook page here.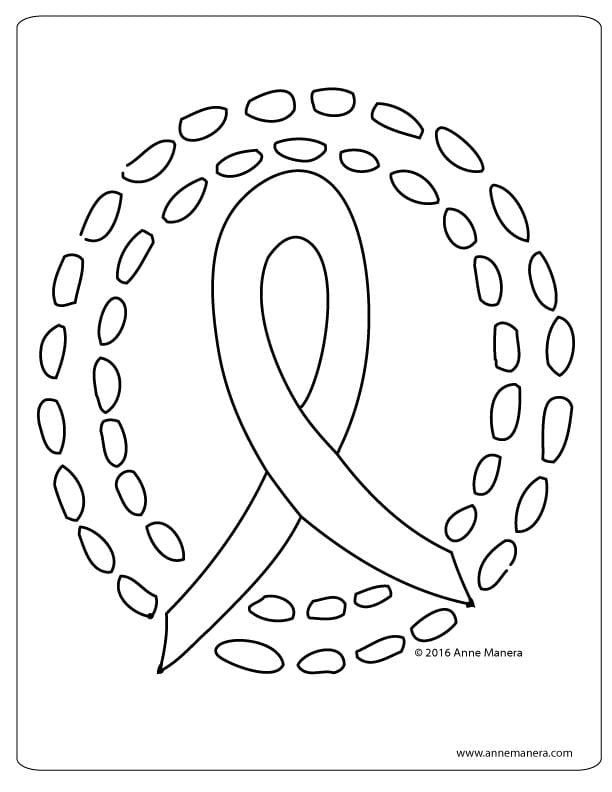 For those who don't mind sweary pages, Cristin Frey also has a free cancer page in her Facebook group here.
If you're not sure when to color these pages, check out the American Cancer Society's Cancer Awareness Calendar for a list of cancer-related awareness campaigns that occur throughout the year.
For 2016, these included:
World Cancer Day on February 4th
National Cancer Prevention Month in February
National Minority Cancer Awareness Week from April 10th-16th
Testicular Cancer Awareness Month in April
World Health Day on April 7th
Cancer Research Month in May
National Skin Cancer Detection and Prevention Month in May
National Cancer Survivor's Day on June 5th
Childhood Cancer Awareness Month in September
Leukemia and Lymphoma Awareness Month in September
National Breast Cancer Awareness Month in October
Lung Cancer Awareness Month in November
There are many more, so see the full Cancer Awareness Calendar here.