For today's Freebie Friday, you can download a free sample page from my new book Coloring the Alphabet that has just been released on Amazon.
You can get your free sample page by clicking on the download button at the bottom of this post.
But first, I want to show you some of the beautiful pages from this new book.
If you love it, please leave me a good review on Amazon or spread the word to your friends! Thank you!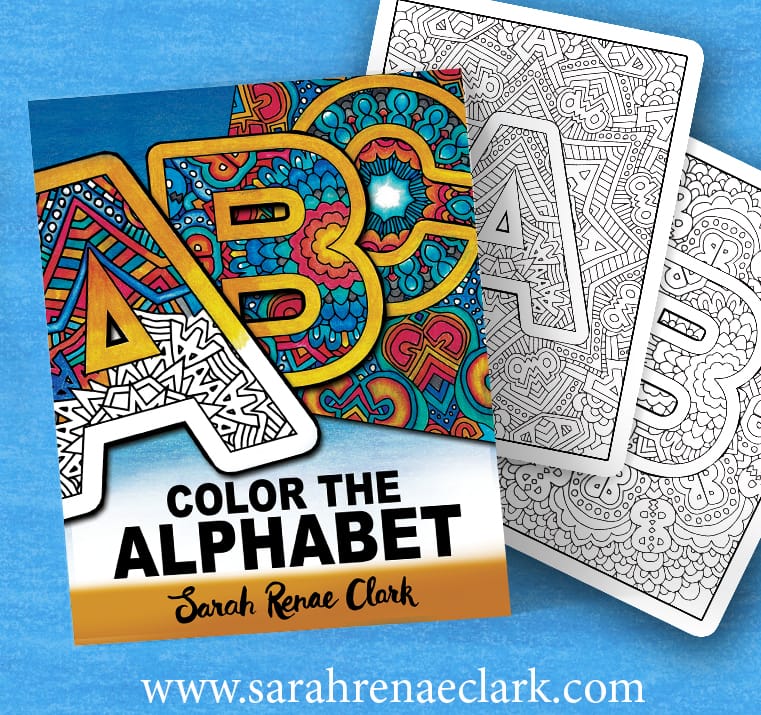 Color the Alphabet is an A-Z Coloring Book for grown-ups that includes all 26 letters of the alphabet in detailed coloring pages.
It contains 40 pages of unique artwork:
26 full size coloring pages, each containing a single letter from A-Z
26 half size designs over 13 coloring pages. Each page includes 2 designs with a letter each from A-Z. All but a few designs are different to the full size designs.
1 bonus coloring page with a mix of letters hidden in the design.
26 full size coloring pages
Each page includes a letter with an intricate pattern on the inside and a thick white border, mounted on a background that includes a similar intricate pattern. The patterns have been hand drawn and then digitally manipulated to create a detailed kaleidoscope effect, with additional hidden letters inside each design.
26 half size designs
The back of the book includes a second design of each letter page, but half the size, so you can cut them out to use for cardmaking or scrapbooking. All but a few of these smaller letters are completely different patterns to the large letters- so it's like a whole new book of ABCs for you to enjoy coloring!
The pages are all single sided and are framed within a border, so it's easy to cut out an individual coloring page for framing as a gift without ruining the other designs in the book.
So what are you waiting for?
Don't worry… I haven't forgotten! Here's a preview of the free coloring page you can download right now. This page is also in the middle of the book, without the copyright info at the bottom. The download button is below…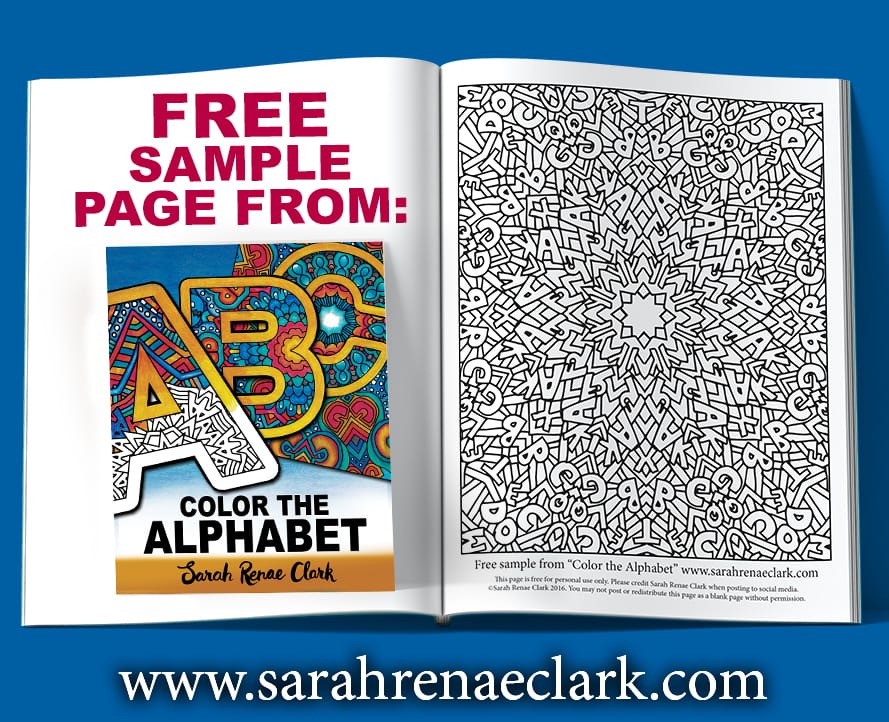 You can download the FREE sample page here:
Get my free sample page
You will be directed to the free product page, where you can add the free sample to your cart and checkout with your email address – then the page will be emailed to you!
Save