After Pantone announced the 2019 color of the year was Living Coral, I went exploring to find some beautiful coral images to bring the color to life.
And instead of finding colors that went well with living coral, I found myself amazed at the majestic colors in the coral reefs and intriguing underwater life that is so hidden in our everyday lives.
I became mesmerized with the colors in a simple jellyfish – as you'll notice from the excessive amount of jellyfish I've included in this collection.
These 25 color palettes were inspired by Pantone's color of the year, Living Coral – but you won't find much of the new color among them – instead, you'll find a beautiful rainbow of colors – with many of my personal favorite color combinations among them!
But before I show you the new palettes, here's a look at Pantone 16-1546 – Living Coral.
PANTONE 2019 Color of The Year – Living Coral 16-1546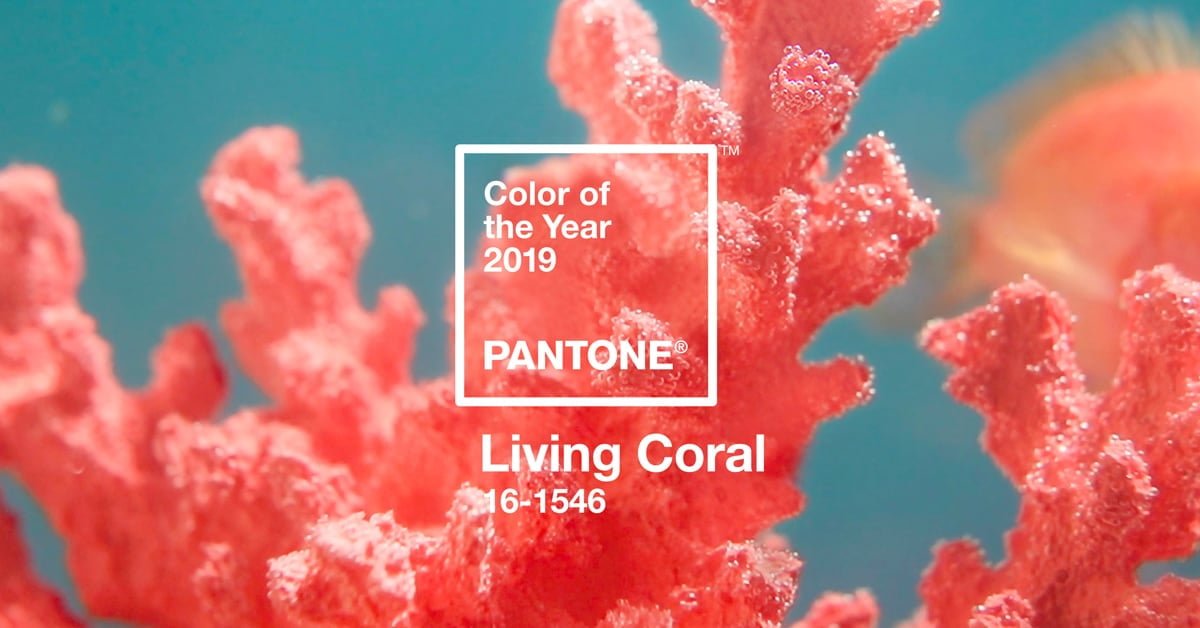 As it's described on the Pantone website, vibrant, yet mellow PANTONE 16-1546 Living Coral embraces us with warmth and nourishment to provide comfort and buoyancy in our continually shifting environment. PANTONE Living Coral is a nurturing color that appears in our natural surroundings and at the same time, displays a lively presence within social media.
I really love this color, so I made sure it was included in at least a few of the color palettes from this collection.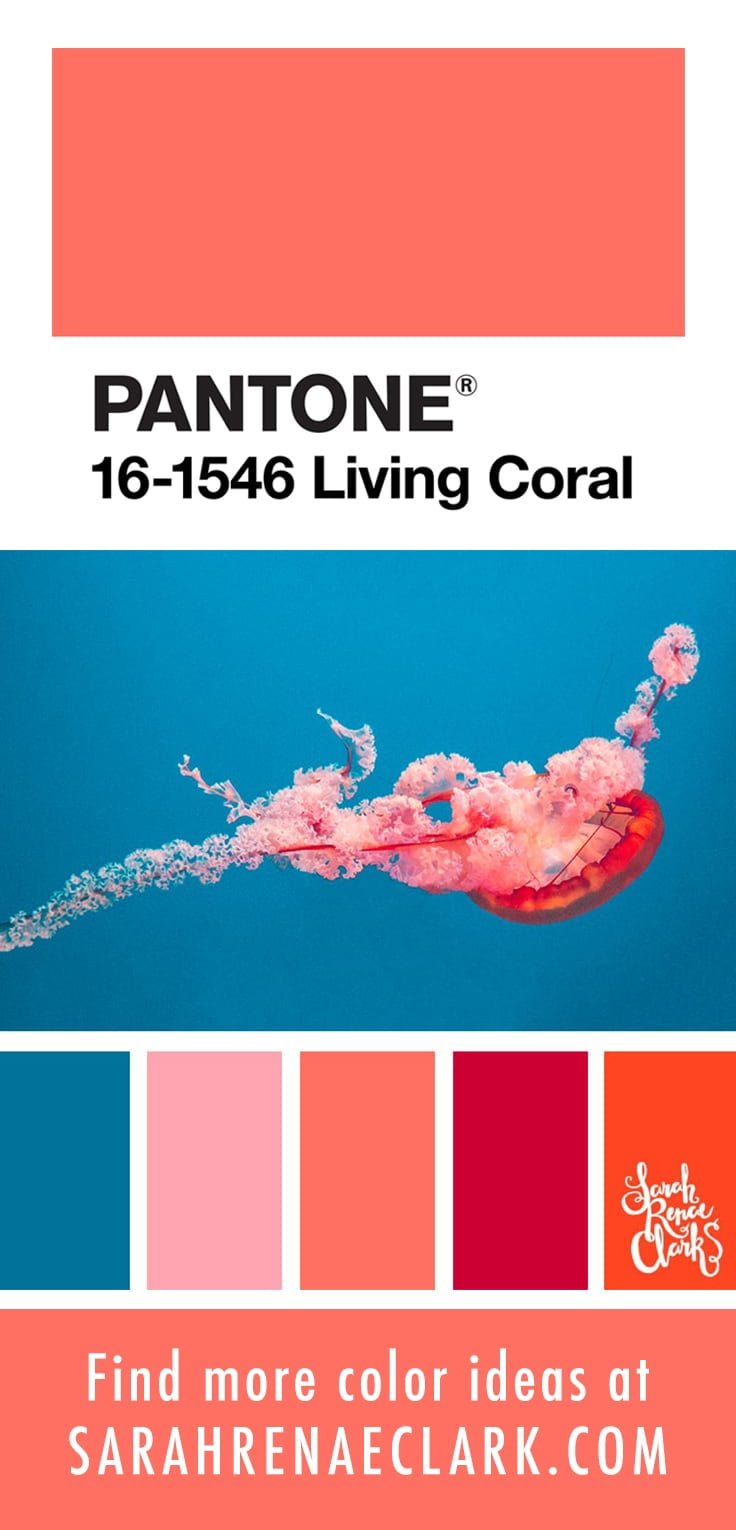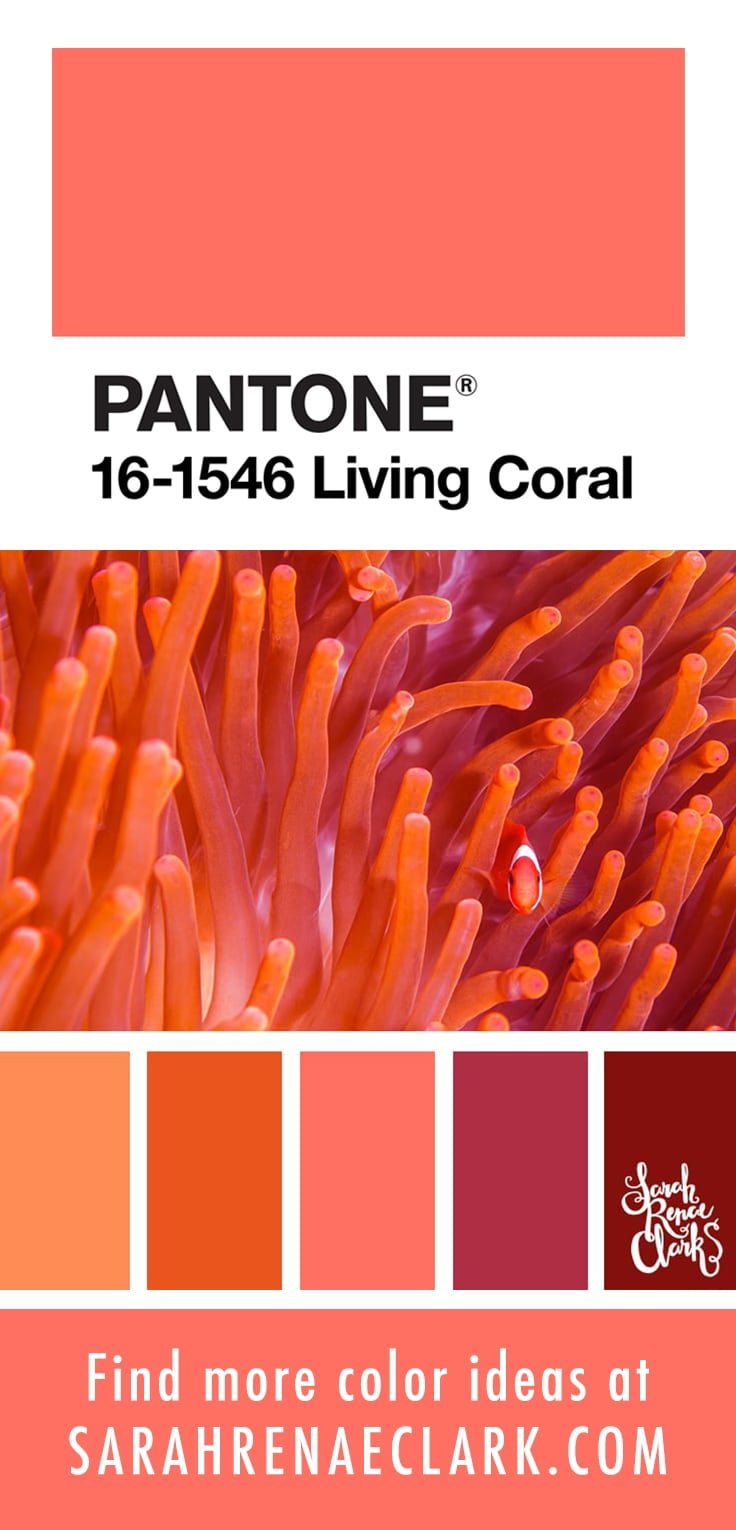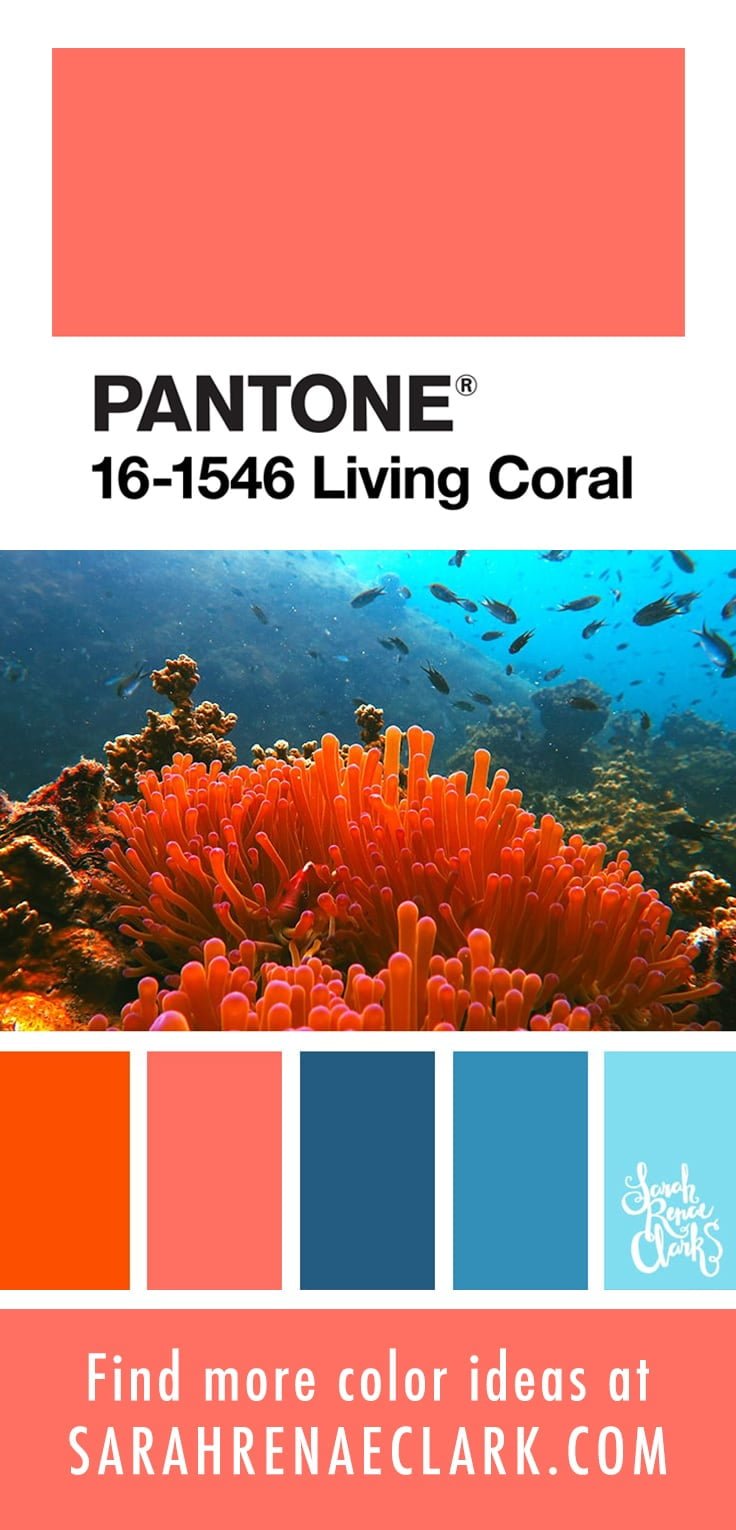 I am particularly excited about these color schemes, because they are perfect for color inspiration for my Sea Life Collection of 12 coloring pages. In fact, you'll find a few jellyfish in there – I challenge you to use one of these color combinations to bring them to life!
Now please enjoy these 25 new color palettes inspired by life underwater!
Please feel free to share these color palettes or use them on your own website or social media, as long as you provide attribution and a link back to this article. You can also share any of these color palettes to Pinterest, but please do not upload to Pinterest directly.
If you like these color palettes, you'll love The Color Catalog.
It's a fully interactive guide that has been crafted to extend your creativity and help you find the perfect color in any situation. This particular collection will be included in Volume 2 of The Color Catalog, coming in 2020. But for now, there are 250 other new color palettes to explore in Volume 1. Click here to find out more!

25 Color Palettes Inspired by Ocean Life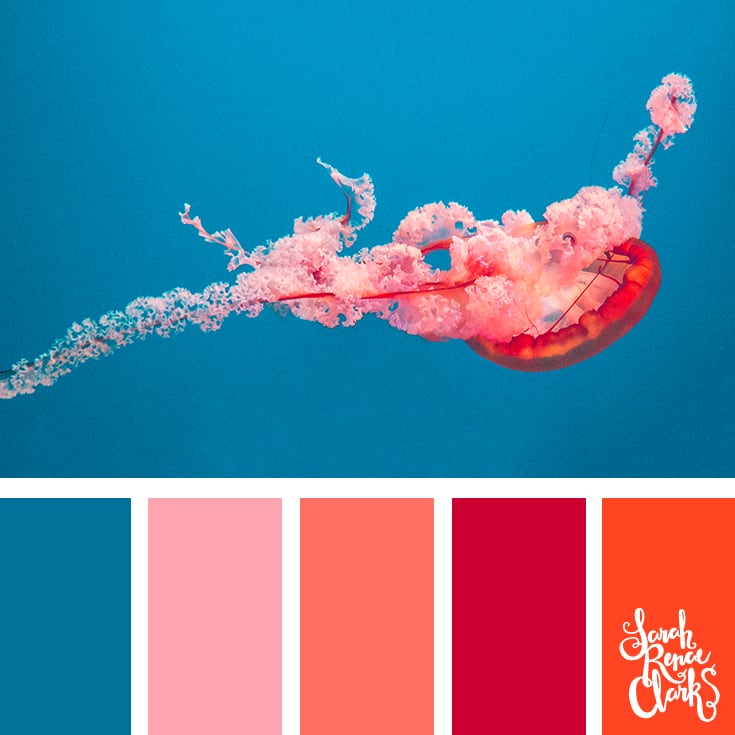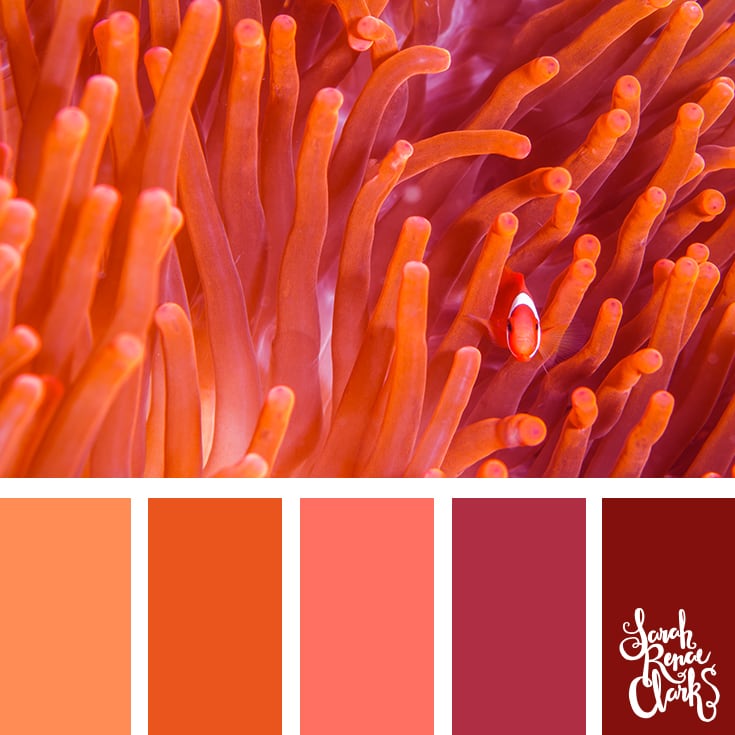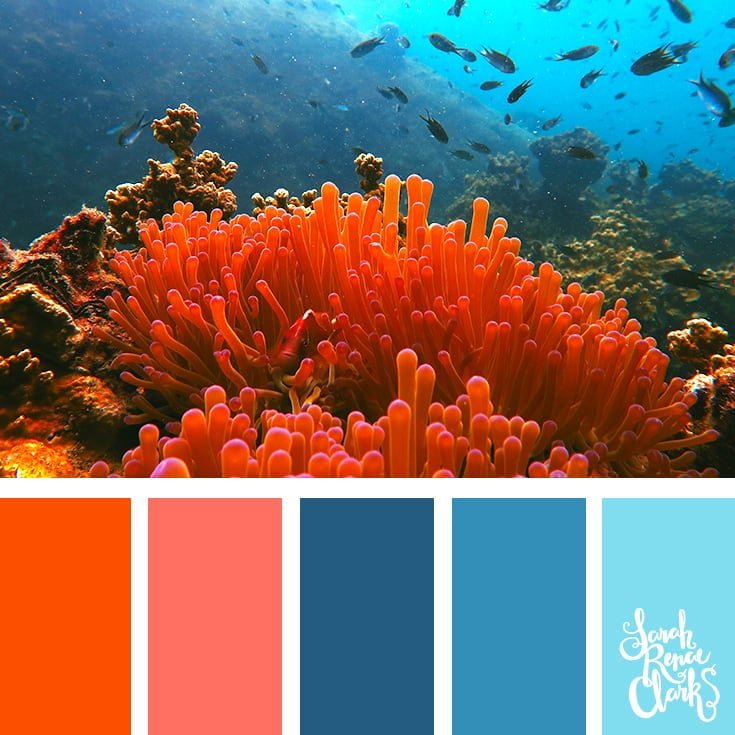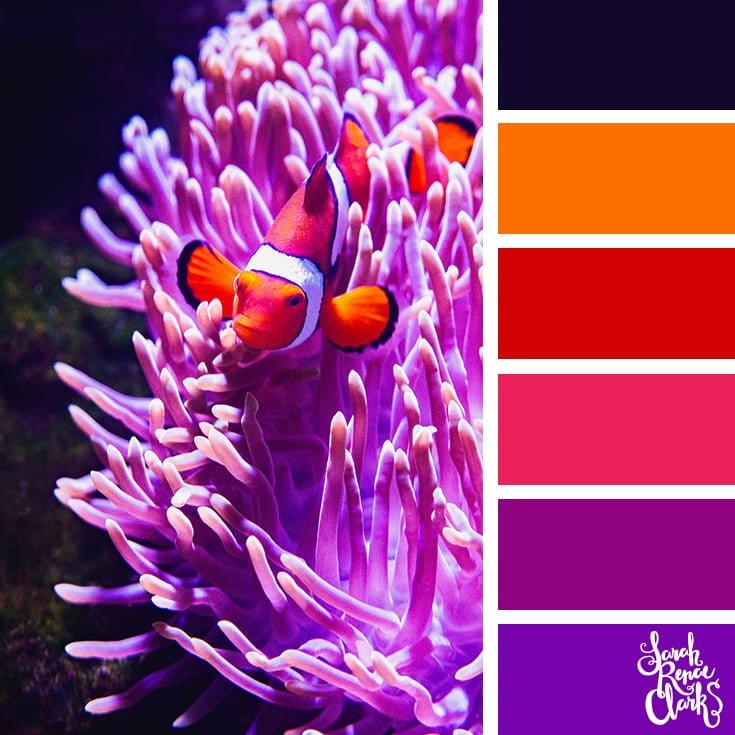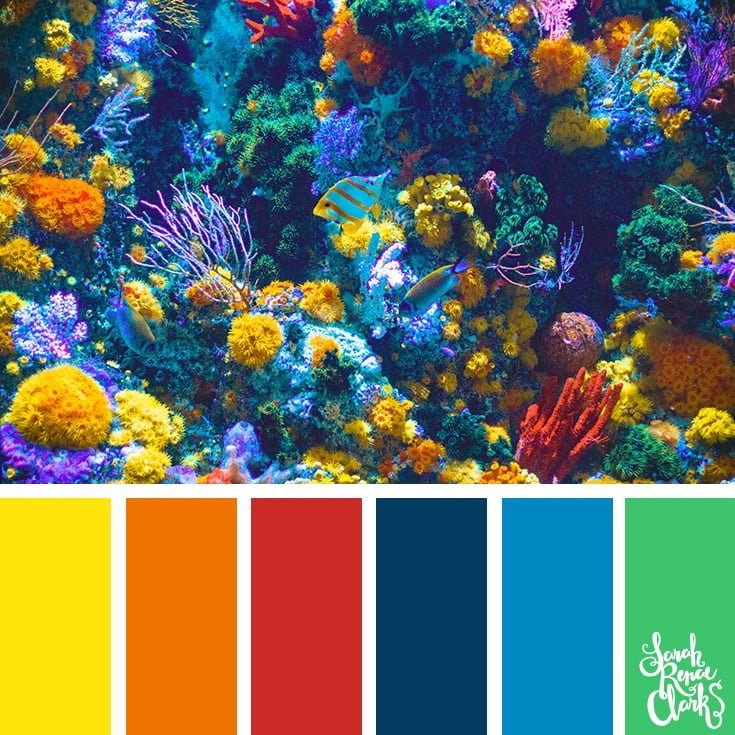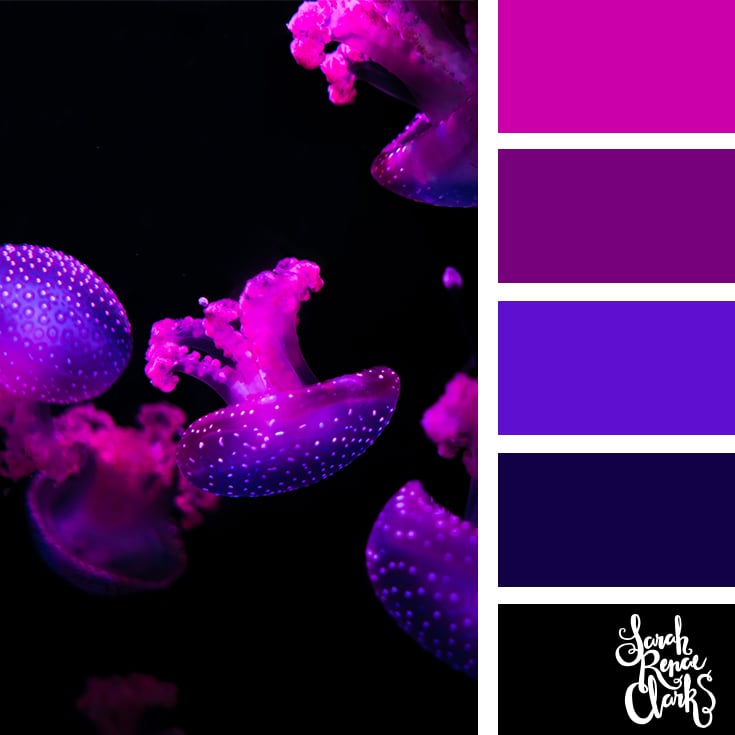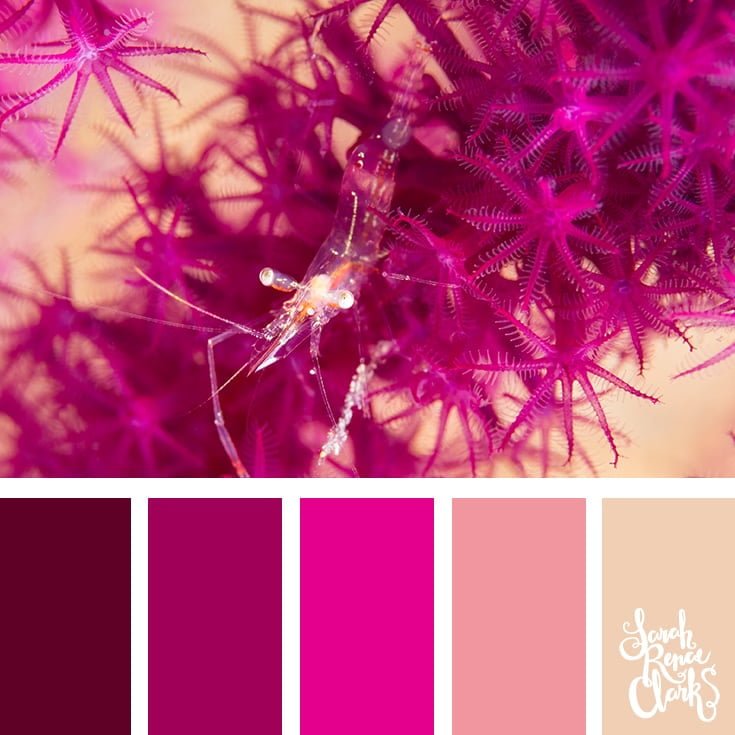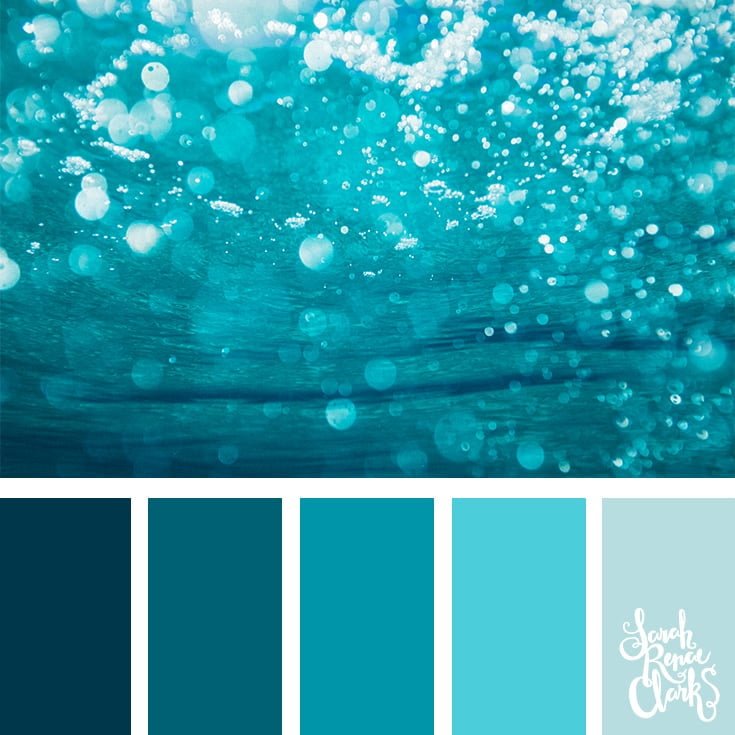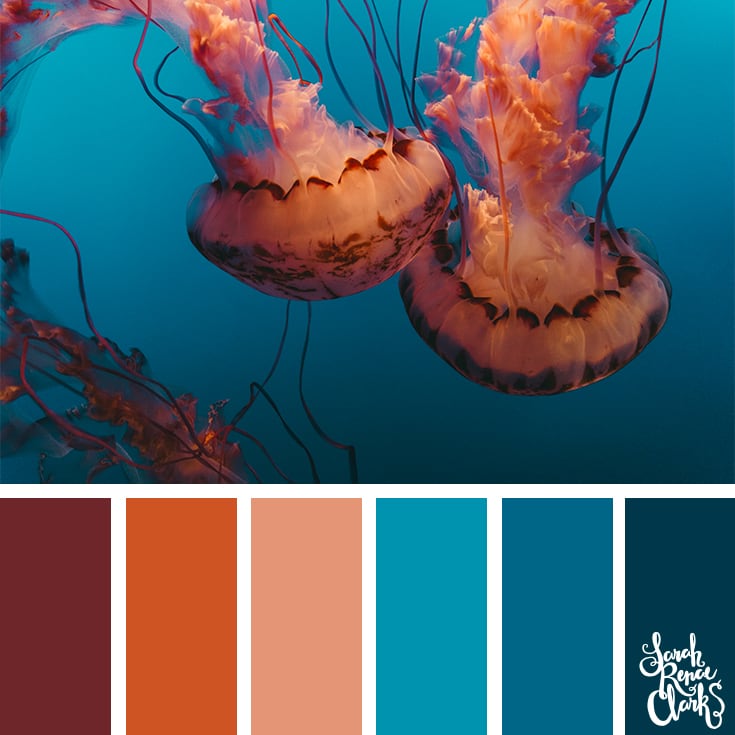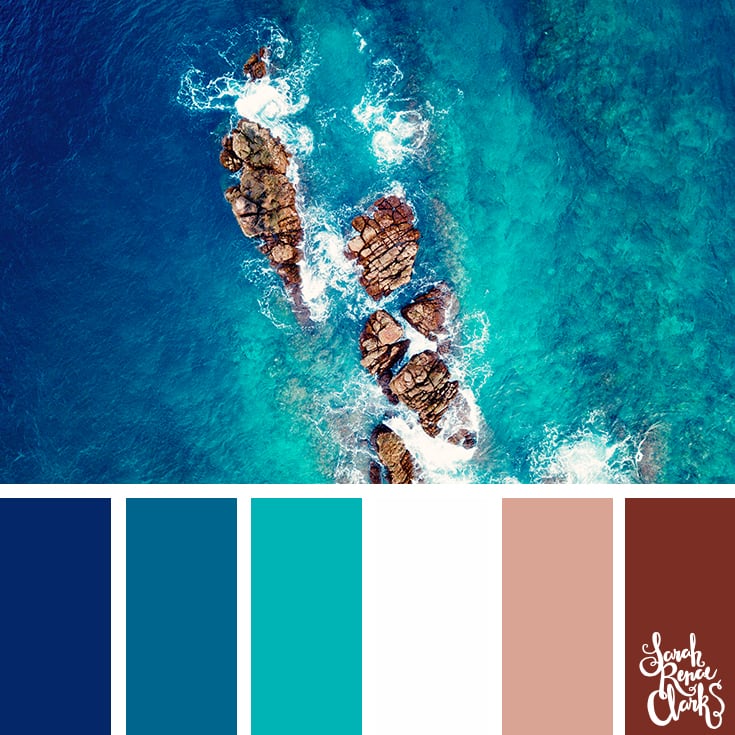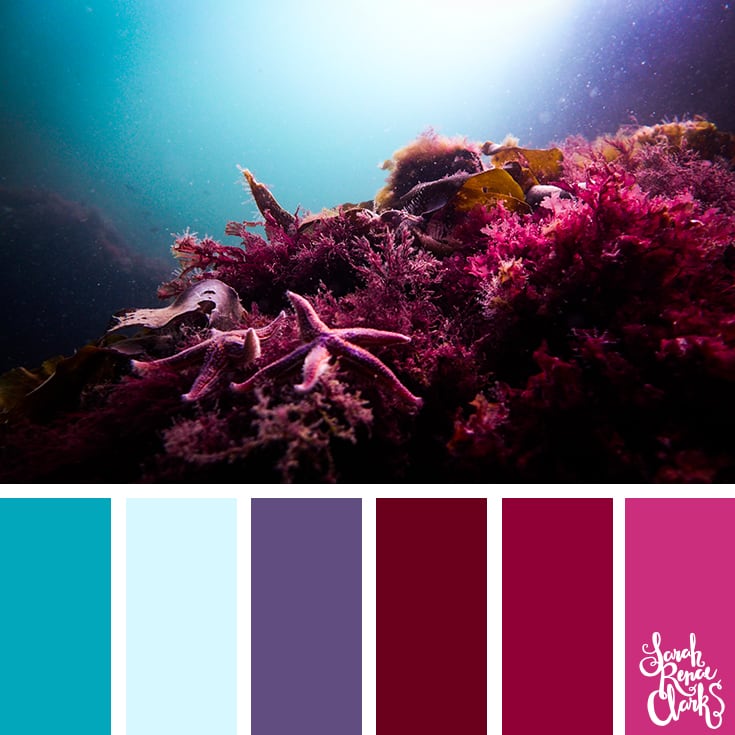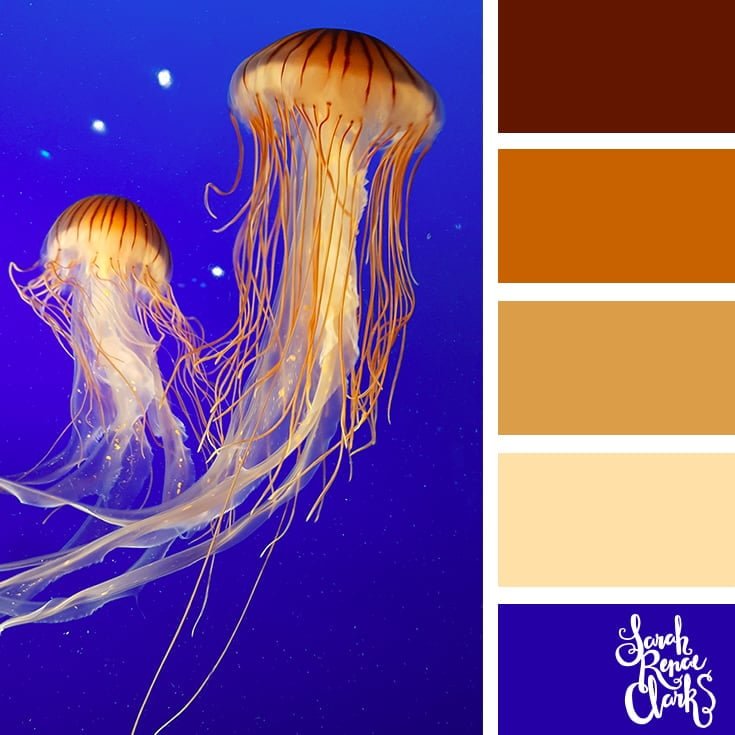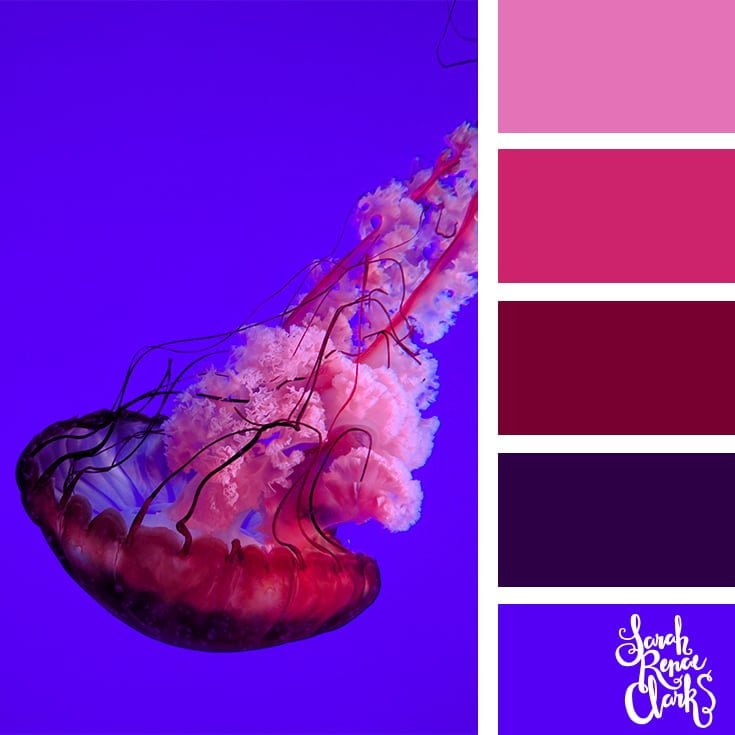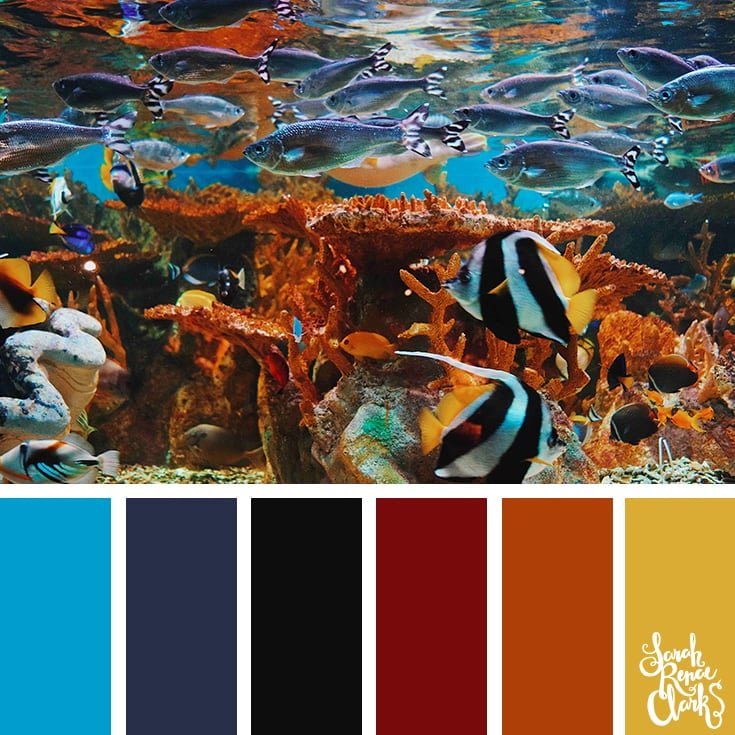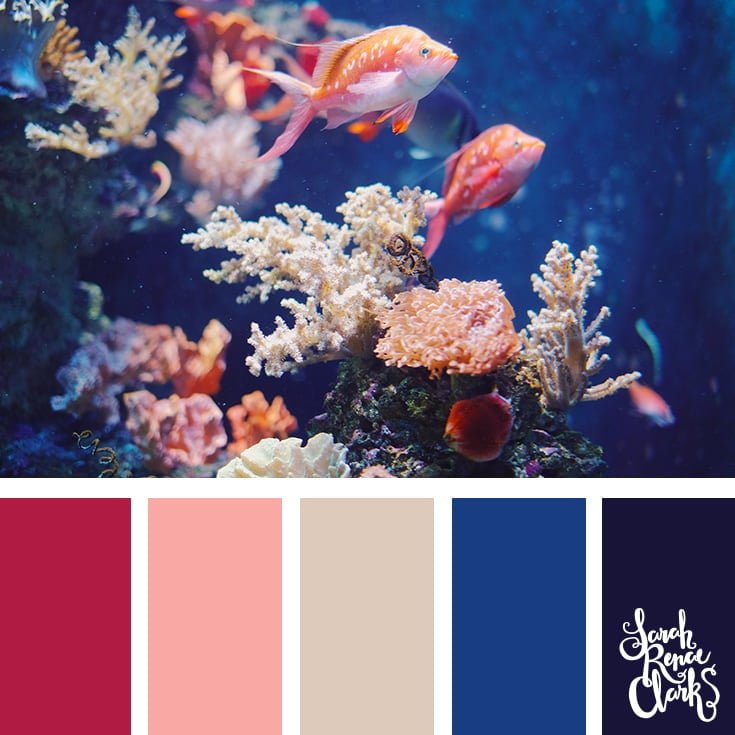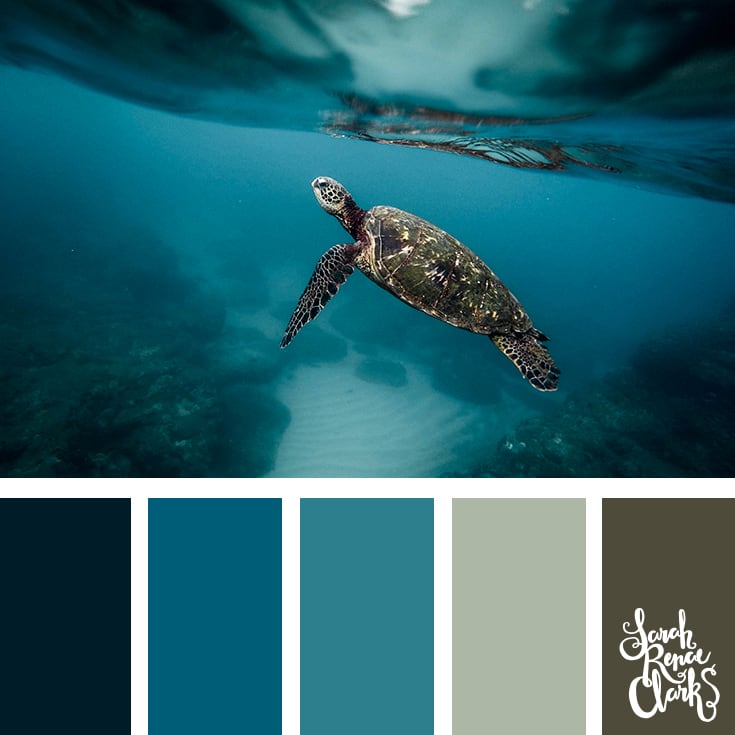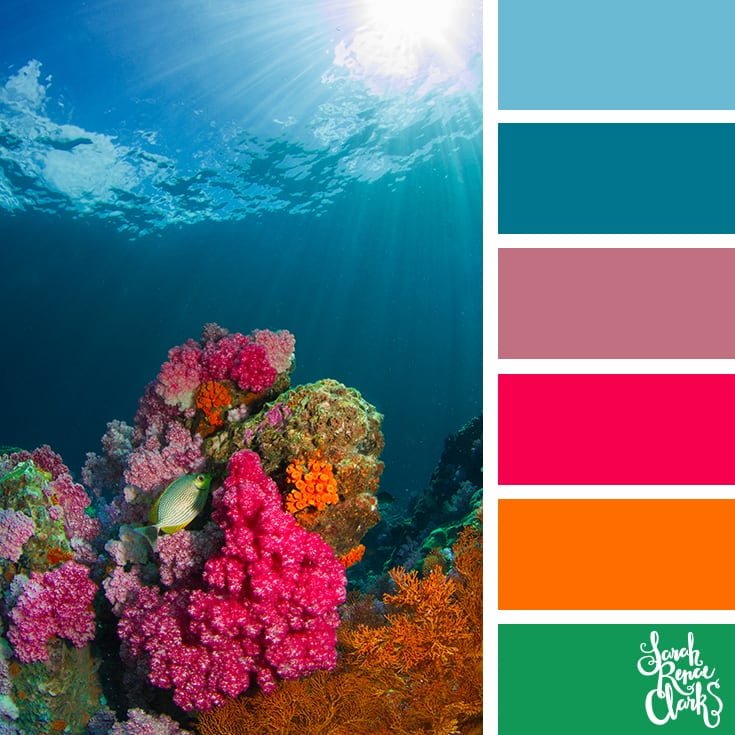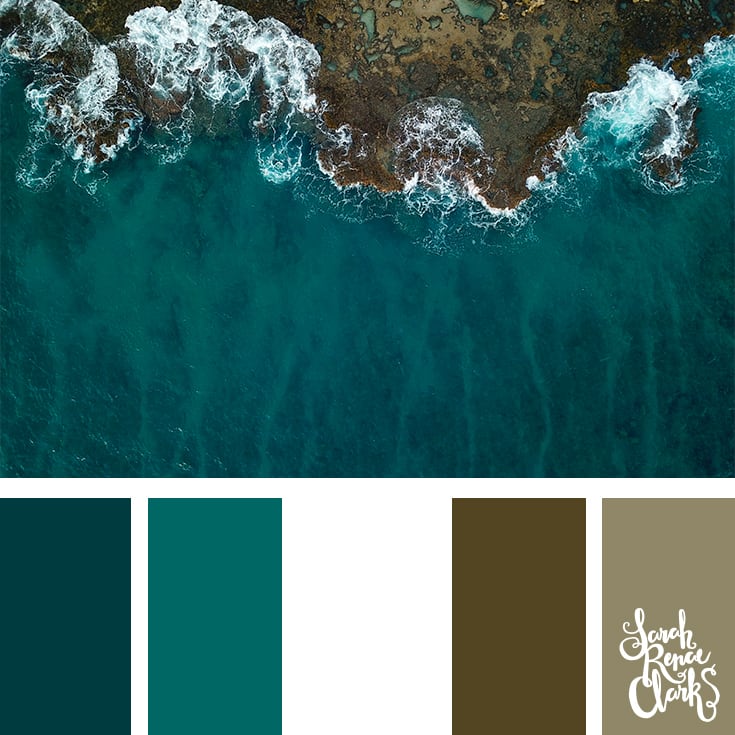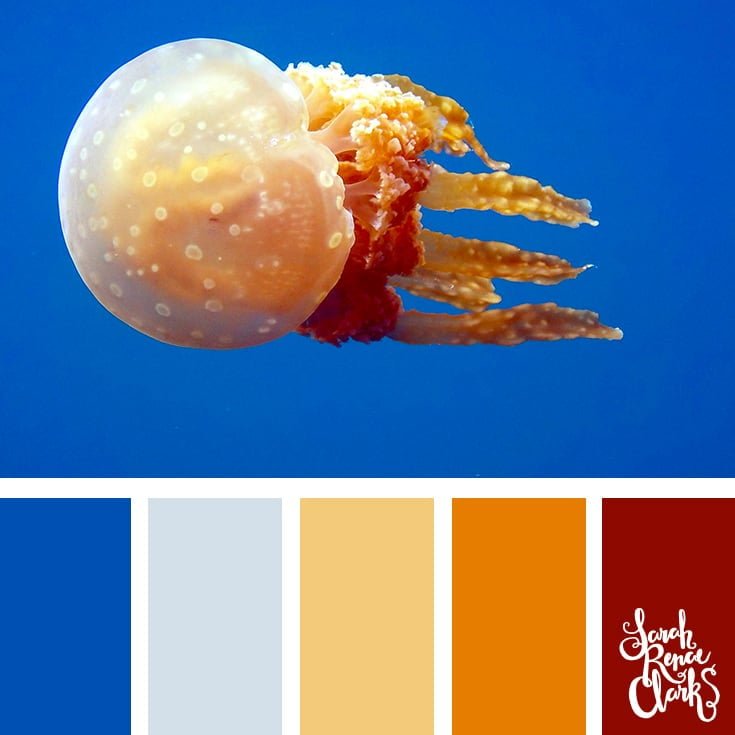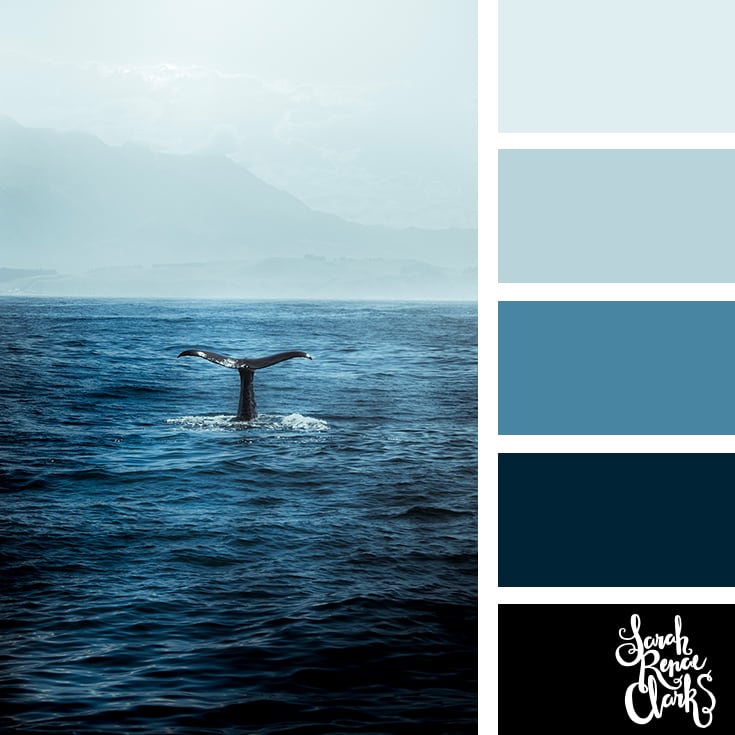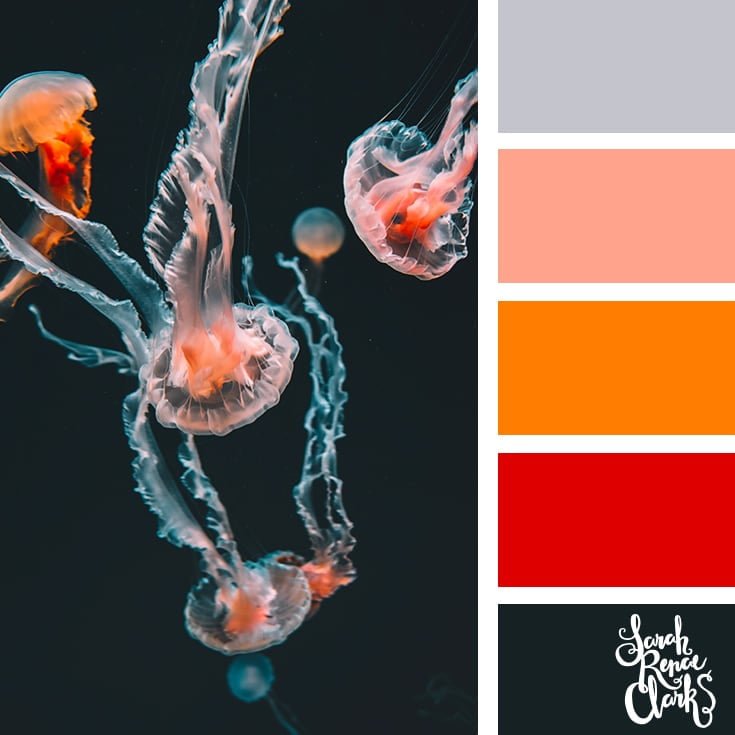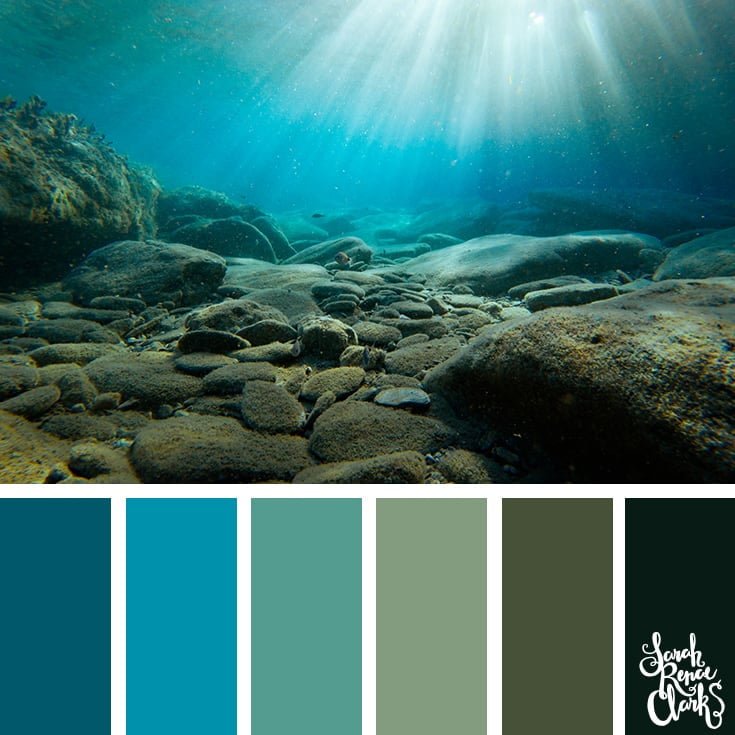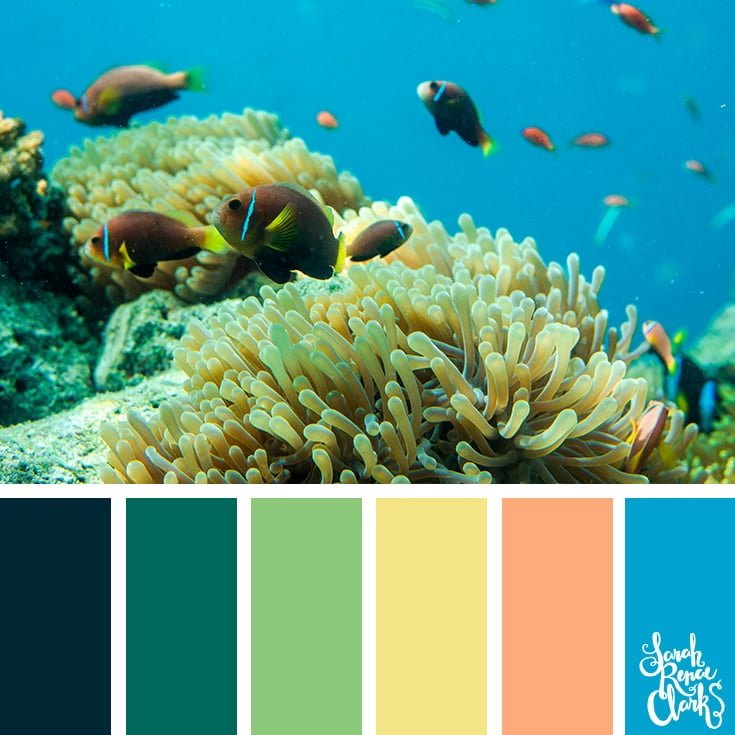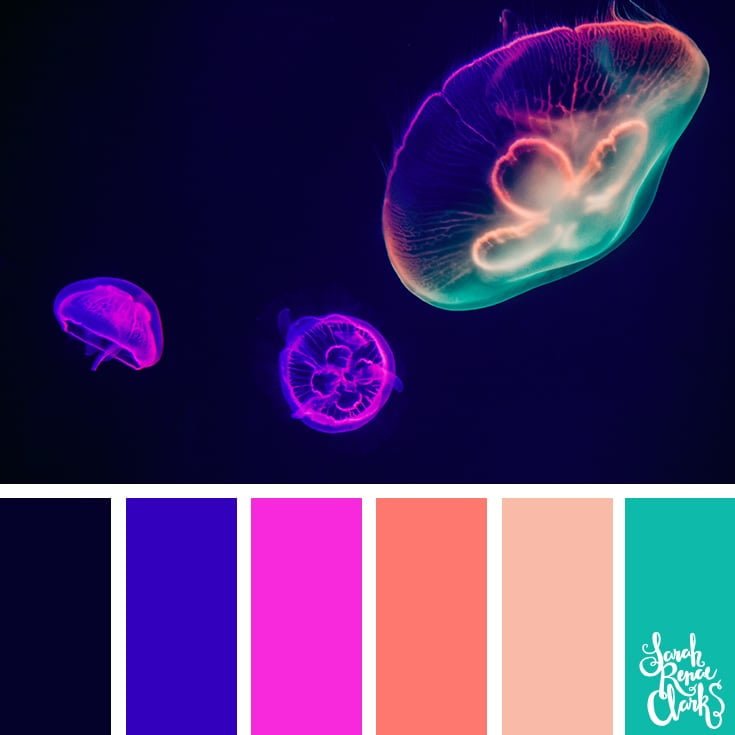 I've saved these 25 color palettes (and more) to my Color Palettes board on Pinterest so you can follow, save and repin your favorites!
What do you think about PANTONE's choice for the 2019 Color of the Year? Which of these was your favorite color palette?
Please tell me in the comments below and repin your favorites to Pinterest!