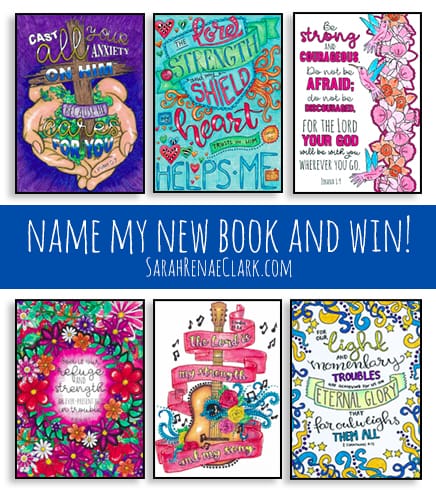 You're invited to join me for the upcoming release of a very special faith-based coloring book in November 2016. This book will include 30 encouraging scriptures that you can color in… but it doesn't have a title yet!
This is why I need your help. Suggest a name for my new book and you will go into the draw to win a copy when it's released!
UPDATE: COMPETITION NOW CLOSED. See the winning title and check out the book HERE.
Here's a bit of a "behind the scenes" look at the creation of this particular page.
I've teamed up with 4 other artists to release 4 Christian coloring books over 4 weeks. You can find out more about our massive combined event and enter competitions to win each book at thoughtsthatinspire.com
Finally, I want to invite you to join me for my online Facebook launch event. I'll be posting highlights from our combined launch, plus behind the scenes content, sample pages, exclusive previews and chances to find out more. Please join me and invite your friends!
More details to come soon!