Faces and skin are one of the hardest things to color in any adult coloring page.
Today I want to show you how to color skin using a variety of colored pencil techniques and marker techniques for adult coloring books.
I've gathered 10 great videos to help you learn these important skin coloring techniques, including information on blending skin tones, applying the correct pressure when coloring, what pencil strokes to use and how to choose the right skin tone colors.
I've broken up this post into three parts:
Part One: General Tips for Coloring Skin (this post)
Part Two: Skin Coloring Techniques with Pencils
Part Three: Skin Coloring Techniques with Markers
I've included my favorite tips from each video, the difficulty level and a list of the tools they have used so that you can find the video that will suit your coloring skill level and what you would like to learn.
To get the most of out these coloring tutorials, Pin this post so you can use it as a reference and come back anytime.
But before we jump into the videos, here are my 5 top tips for coloring skin tones.
Skin coloring tip #1: Use a reference photo
The easiest way to choose the right colors, know where to use them and apply your shadows and highlights is to use a reference photo. If the image you are coloring is based on an original photograph, that's the perfect place to start. If you don't have a photo, you can use photos like these below from free websites like Pixabay.

Try to choose a photo that has a similar skin tone, makeup and lighting to the end result you are looking for, and if possible, from a similar angle. This will save you a lot of guesswork when you are coloring.

Skin coloring tip #2: Create a color palette before you begin
Identify the colors you'll be using before you begin to save time and guesswork as you color. As a basic guide, you'll need at least one color for shadows, one for highlights, and one or two for mid-tones (your main color).
If you've got a reference photo, you can use this to work out what your colors are. Some websites and programs (such as Photoshop) will allow you to use a color picker (or eyedropper tool) to isolate a specific color in your photo so it's easier to identify. Here's some examples I've made (feel free to use these):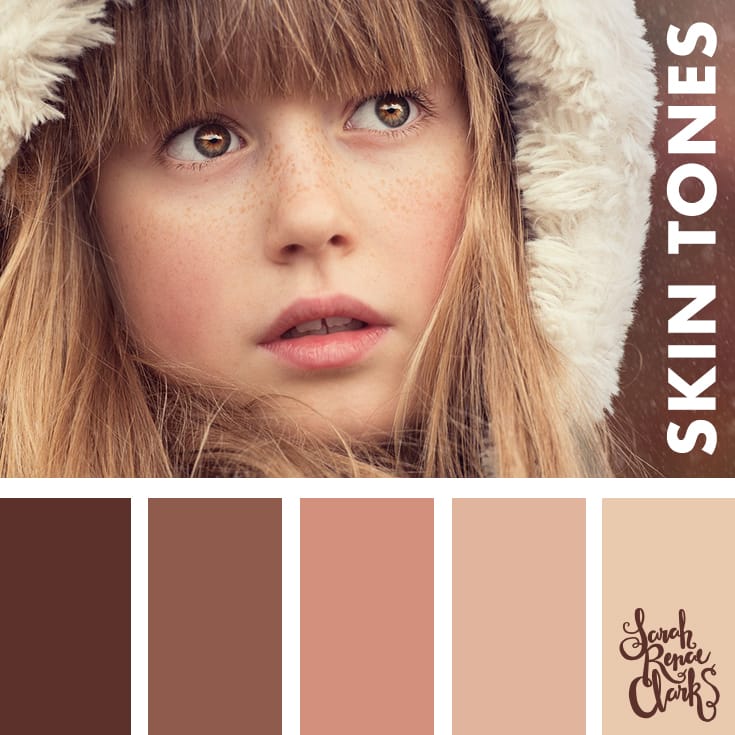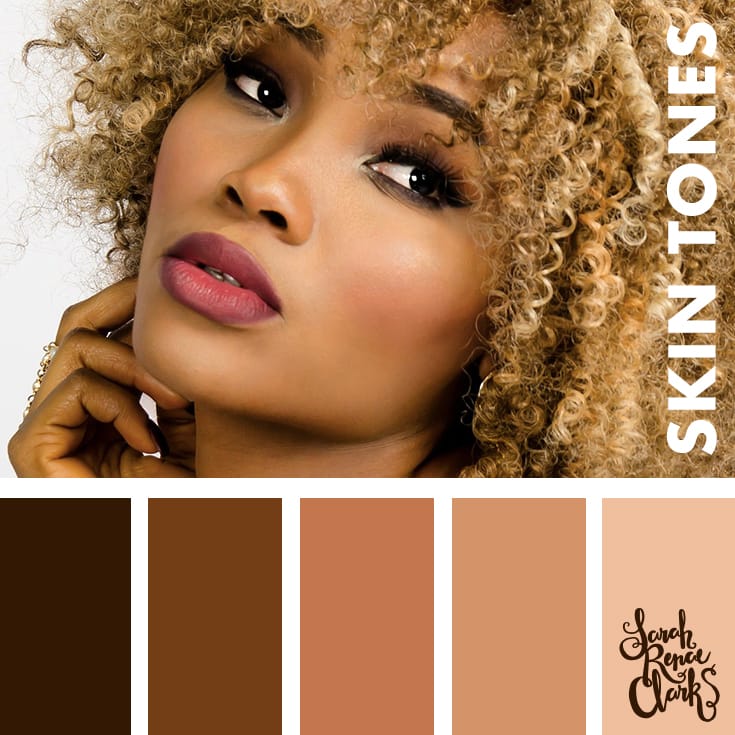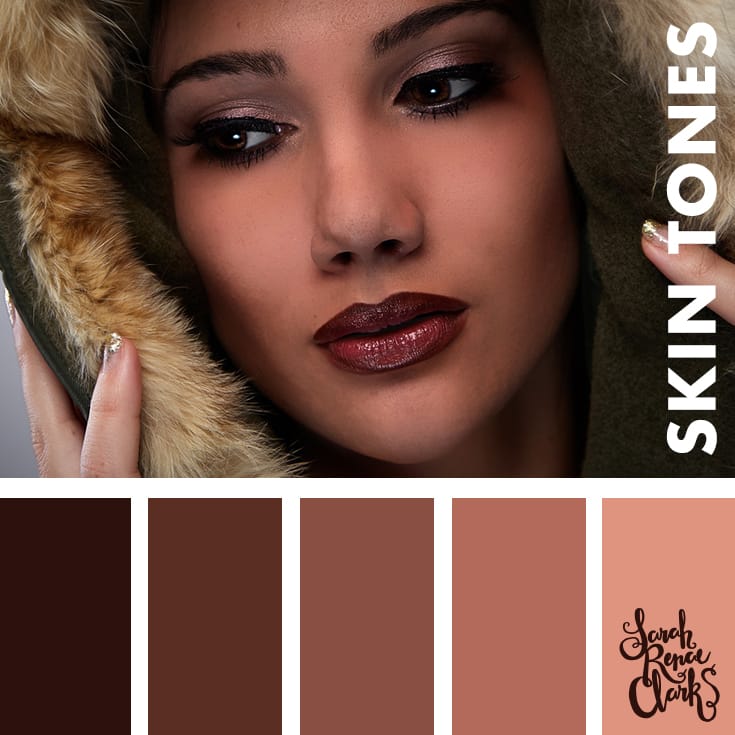 If you're just starting out or don't have a reference photo, you can find skin color palettes and recommendations on Pinterest. In fact, I've found some for you on this board!
Using more colors will create greater depth in your final image, but will also take more time and skill. A few of the video tutorials in this series go into more detail on recommended color palettes for different results.

Skin coloring tip #3: Work in layers
The videos in this series will show you how working with lots of light layers will produce a much more realistic skin tone. Apply your base layers with a light pressure so you can easily blend between colors and build your shading as you go.
Depending on the level of detail required, many artists use between 6-50 layers of light shading and blending.
Most of the tutorials recommend applying firmer pressure only on the final layer to seal your colors together.
Skin coloring tip #4: Keep your pencils sharp!
Obviously this tip is for pencils only, but it's an important one! You need a sharp pencil to be able to apply softer layers and lighter shading.
A sharp pencil also gives you more control and helps to reduce harsh pencil strokes on your final image.

Skin coloring tip #5: Practice, practice, practice
REMINDER: Pin this post so you can come back and watch these videos again at any time to improve your skills!