Back when I worked as an after school care teacher, I had lots of kids asking me how to draw cartoon faces and cartoon characters. So I decided instead of drawing for them, I would create an easy guide so that they could learn to draw the characters for themselves. They loved it!
Not everyone has the ability to create Disney quality masterpieces when it comes to drawing characters, but everyone can have a go!
So I've created a selection of free how-to-draw reference images below of character faces, expressions, eyes, hair, mouths and noses. I posted these resources a while ago on my old website, and after being shared over 50,000 times on Pinterest, I decided it was time to bring them here!
Keep scrolling to the bottom to find out about my printable booklet with these cartoon reference pictures and more.
It doesn't matter if you're great at drawing or if you've never tried- just have a go at copying these drawings to get your skills up- try mixing and matching different expressions, eyes, etc to create something new and unique.
This is a great activity to teach your kids to draw cartoon faces with all kinds of happy, funny, sad and angry expressions.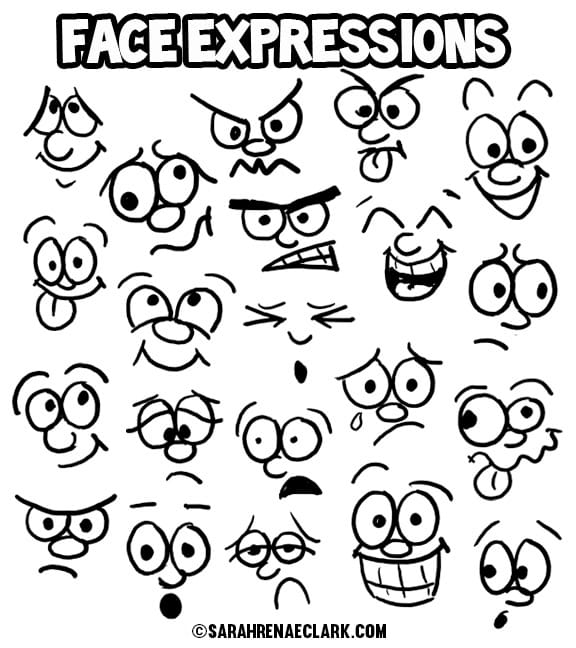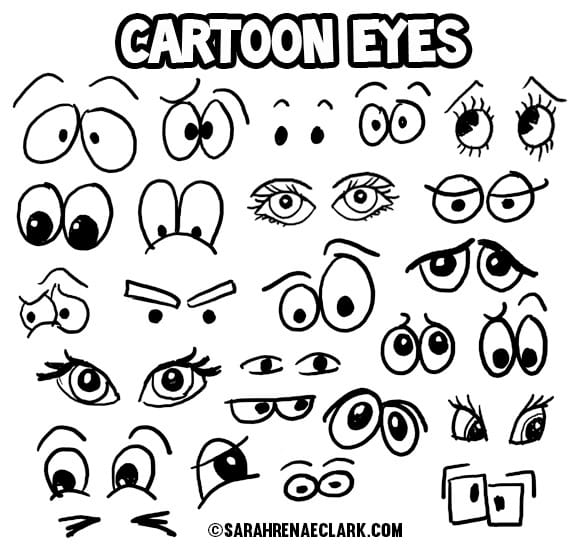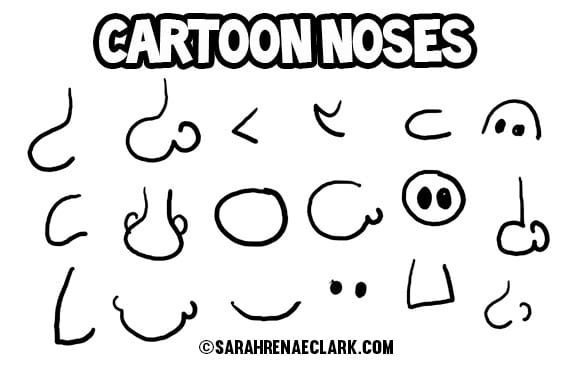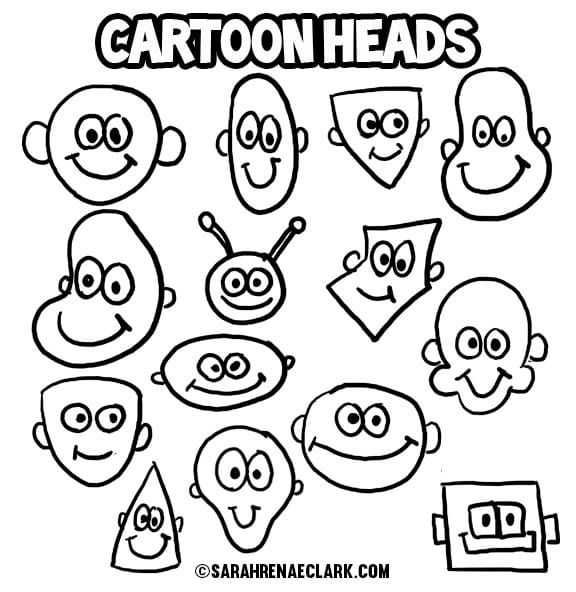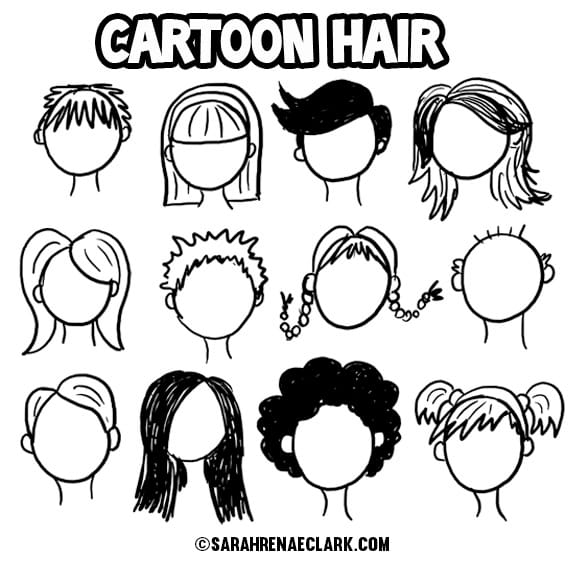 If you'd like to print these off for your classroom, I've compiled them in an easy step-by-step PDF booklet that you can download and print from my store HERE.
This convenient printable how-to-draw workbook provides examples of many different face shapes, eyes, noses, mouths, hairstyles and expressions, so you can mix and match and create something unique. This workbook comes as a 10 page PDF file, 8.5″ x 11″ (standard US letter) so it will print on most printers.
The last pages include some partially completed faces for your kids to finish off and build their skills, plus a blank page for them to practice their own faces from scratch.
Perfect for school classroom activities, art classes, drawing classes, or as a school holiday activity for your kids. This activity is perfect for kids of all ages – the instructions are very easy to follow for any beginner, but are also a great reference point for experienced illustrators and cartoonists.