My son is almost two years old, so Easter is becoming a very special time for our family. This will be the first year he will get his own Easter eggs, so of course I wanted to surprise him with a special Easter egg hunt too!
He's a bit young to be making one of these Easter baskets on his own, but he will love to help me color one in and watch it come together.
Of course, it's not just kids that enjoy Easter eggs (who would say no to chocolate?) so I've created 8 different Easter basket designs for all ages to color, make and enjoy for Easter!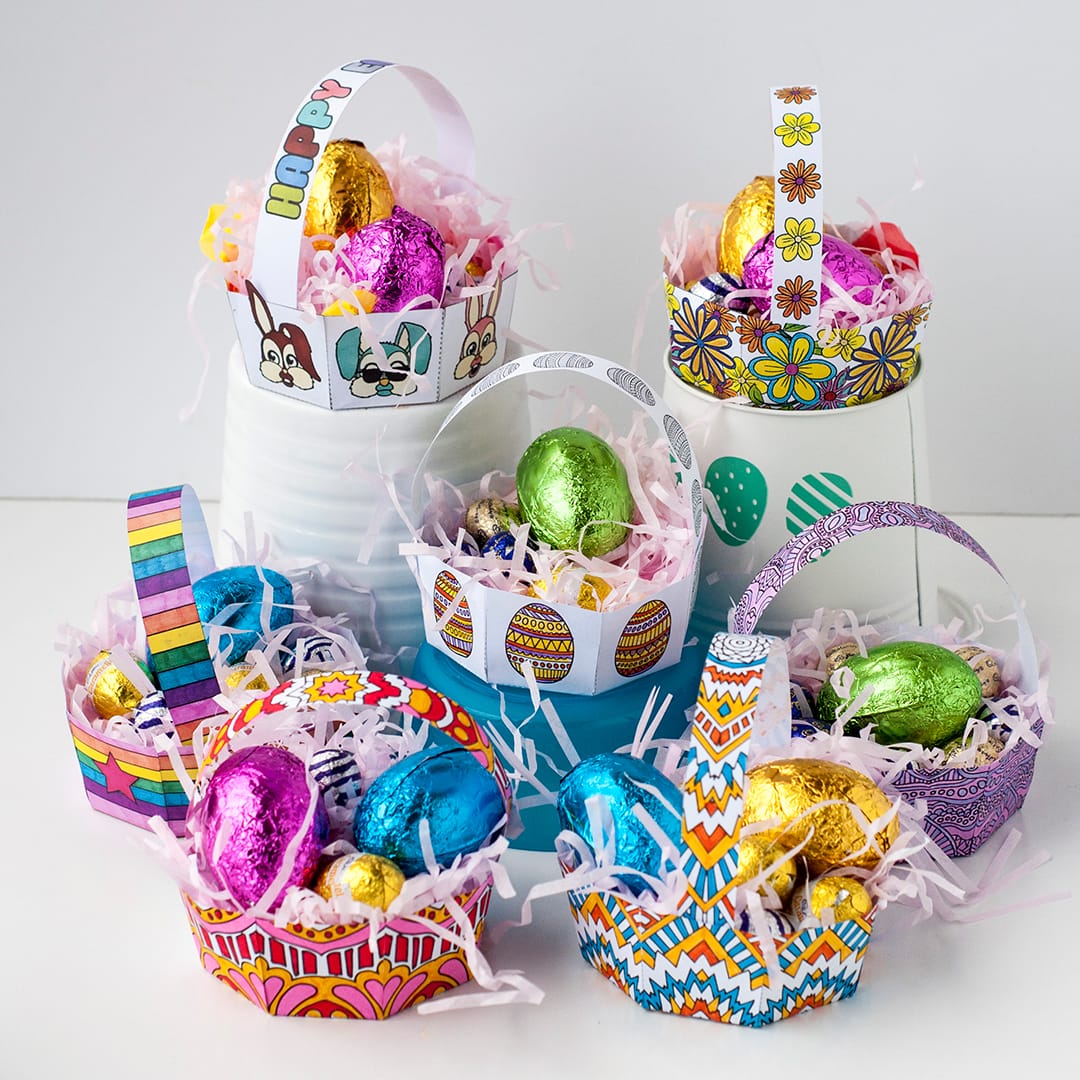 In this tutorial, I'll show you how to make one of these Easter egg baskets using my free template.
You can also check out the whole pack of 8 templates in my store.
Before we get started, grab your copy of my free template by clicking the picture below and adding the template to your cart. Once you've checked out, you'll be emailed the PDF template.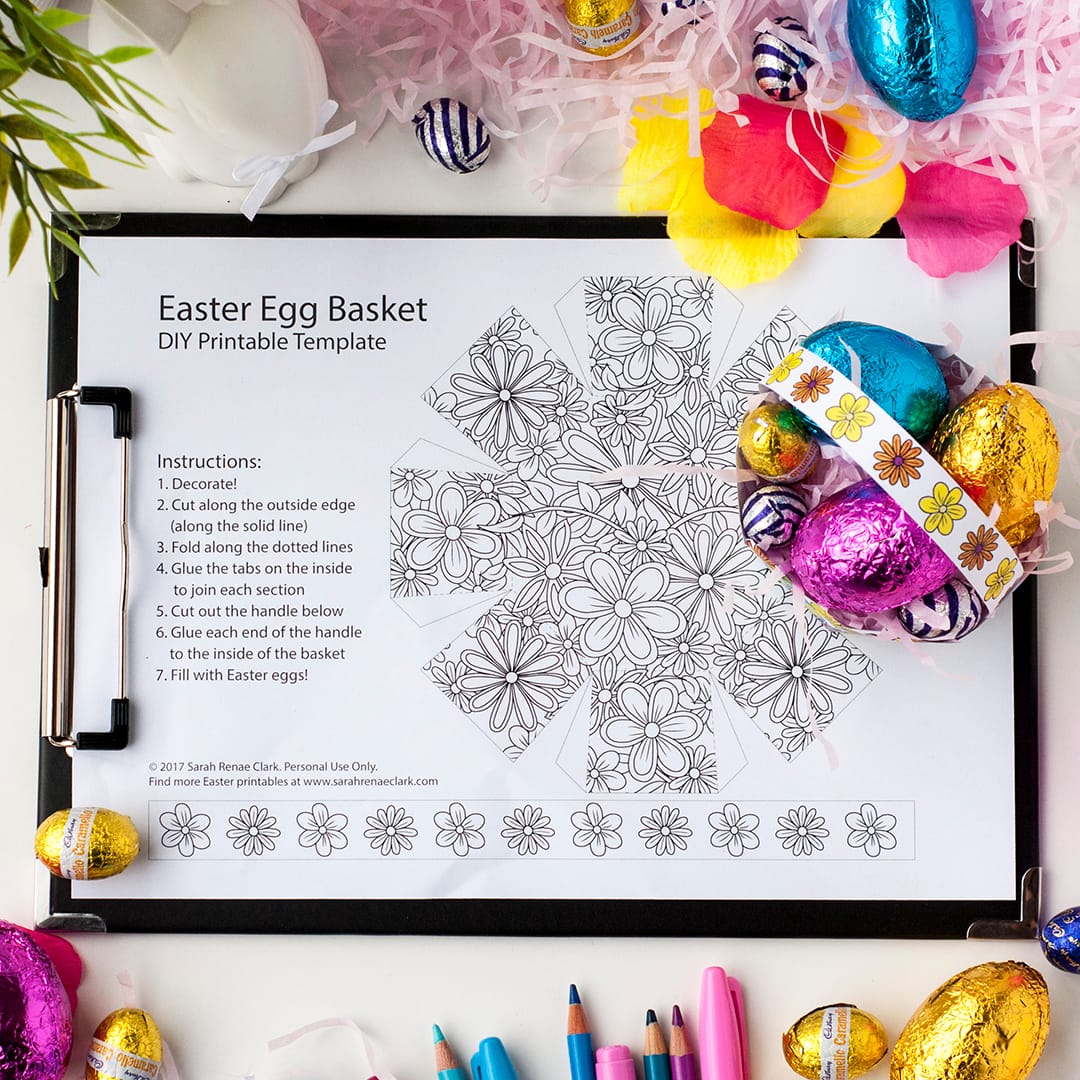 This 1 minute video will show you how to assemble your Easter egg basket. I've also included photo instructions below if you prefer to read through each step.
I printed my template on 200GSM card stock in this video, but my other baskets (in the above photo) were made on standard printer paper, so you can use whatever you prefer. The thicker card just makes the final basket a bit stronger (so it can hold more chocolate!).
How to make your Easter egg basket: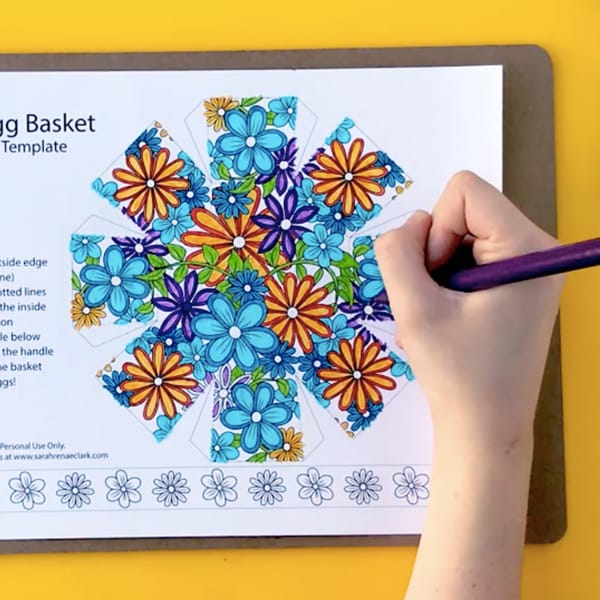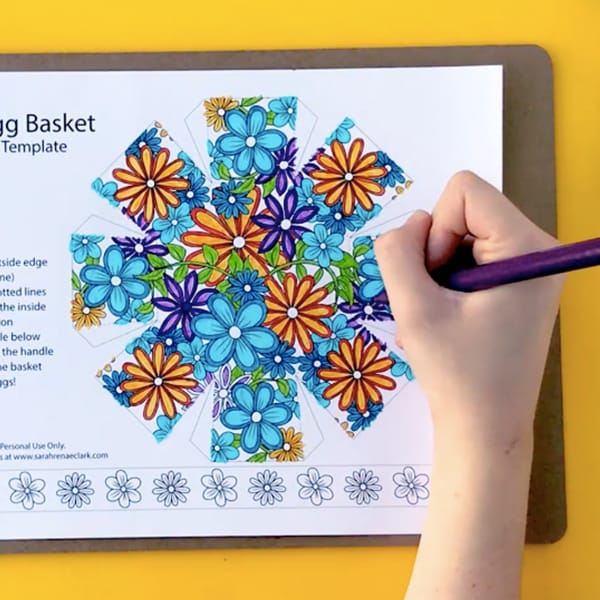 1. Color the template and get creative!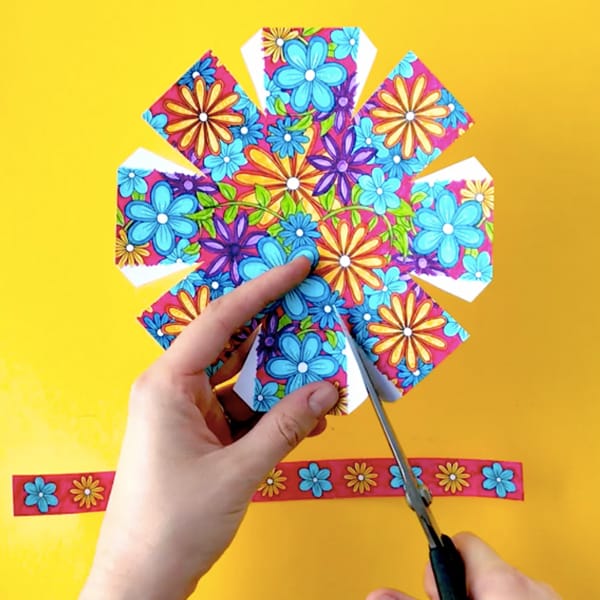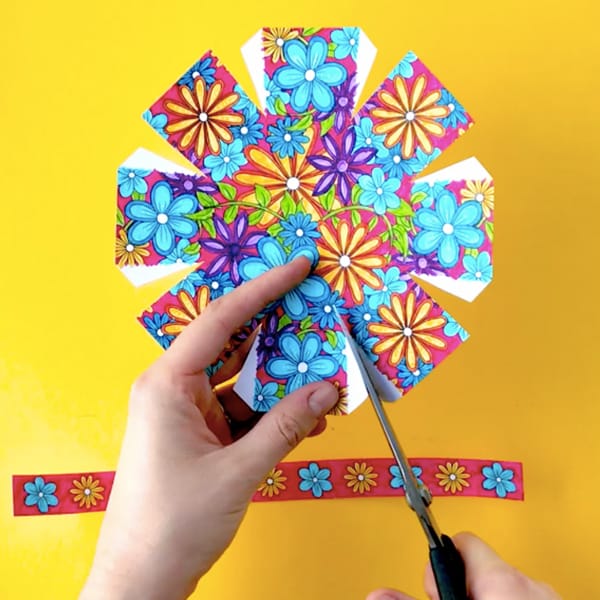 2. Cut out the basket and handle along the solid line around the outside.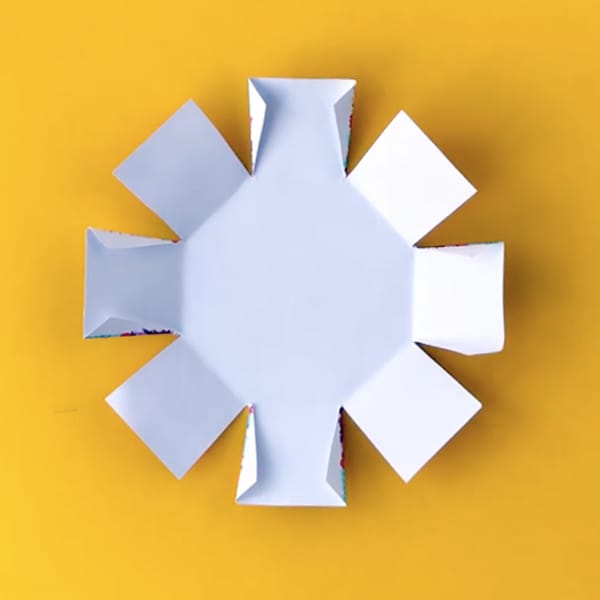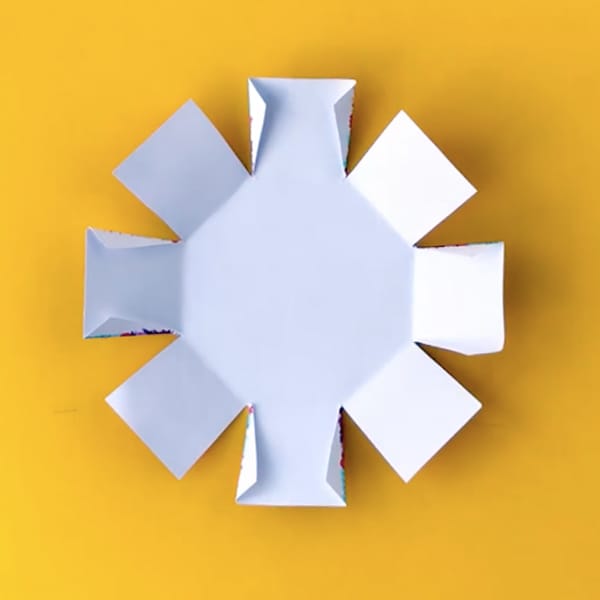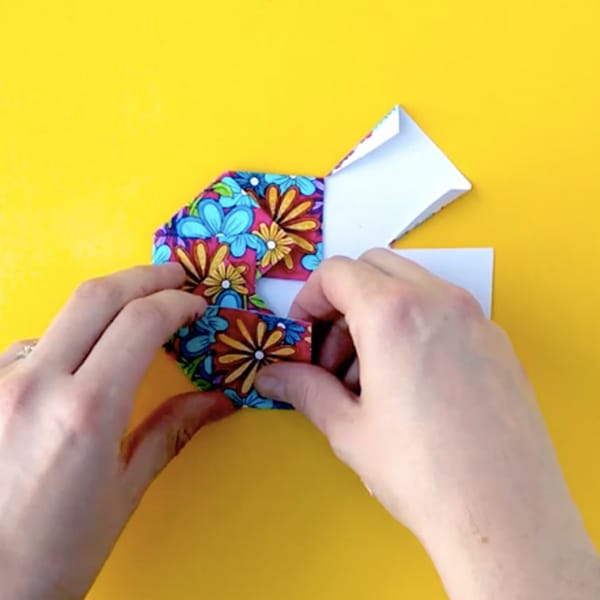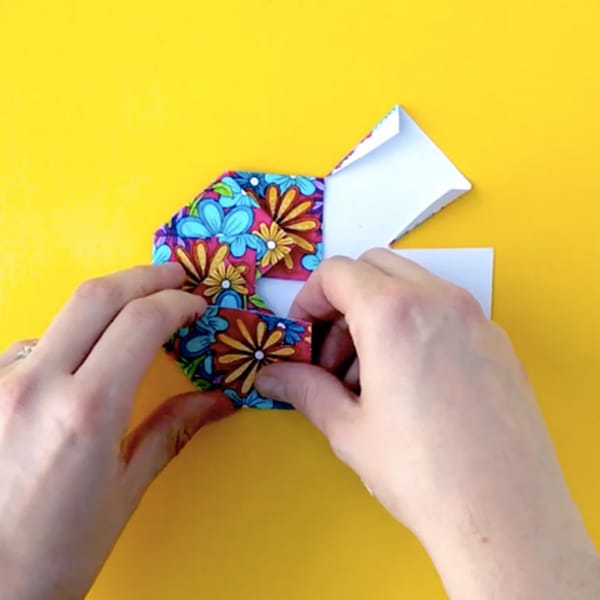 4. Fold each panel along the dotted lines.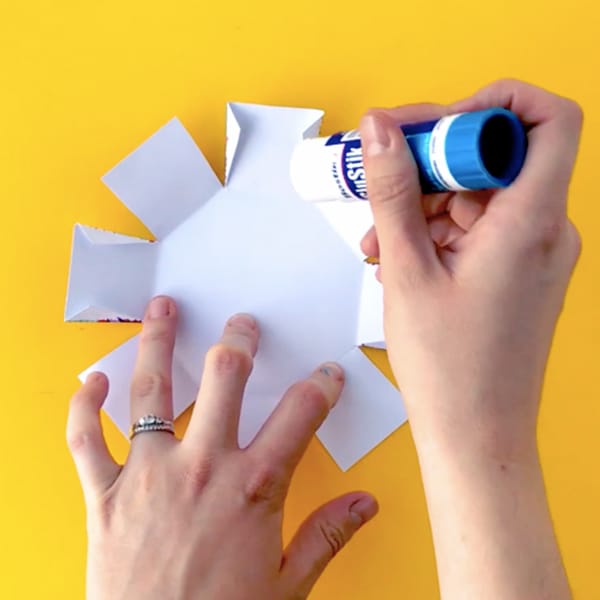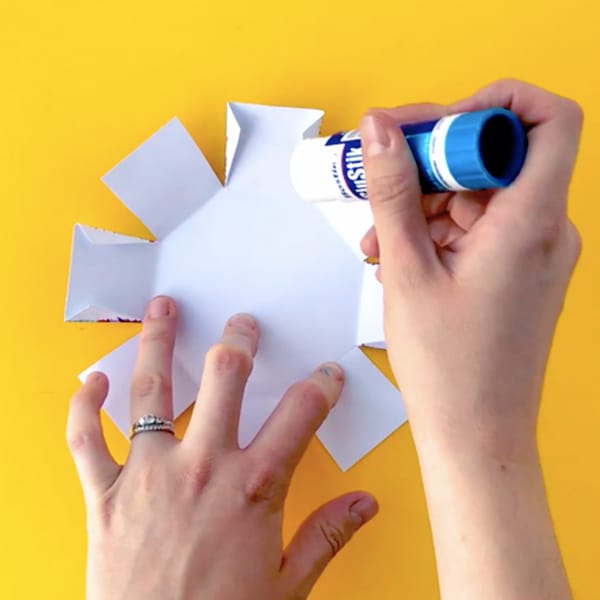 5. Unfold the panels and apply glue to each tab.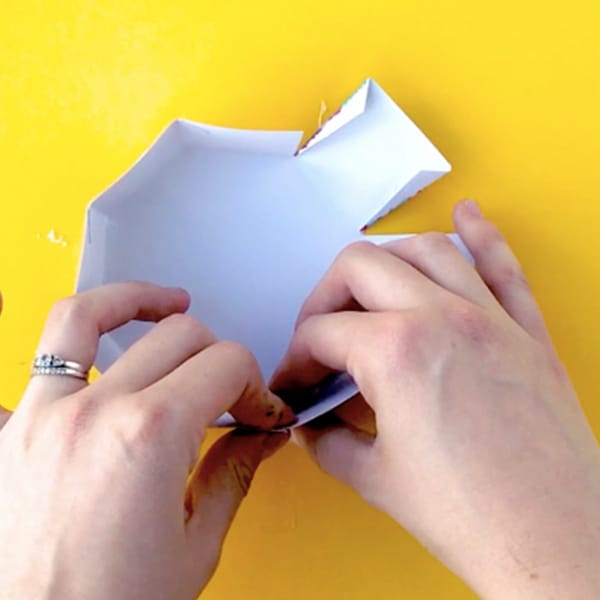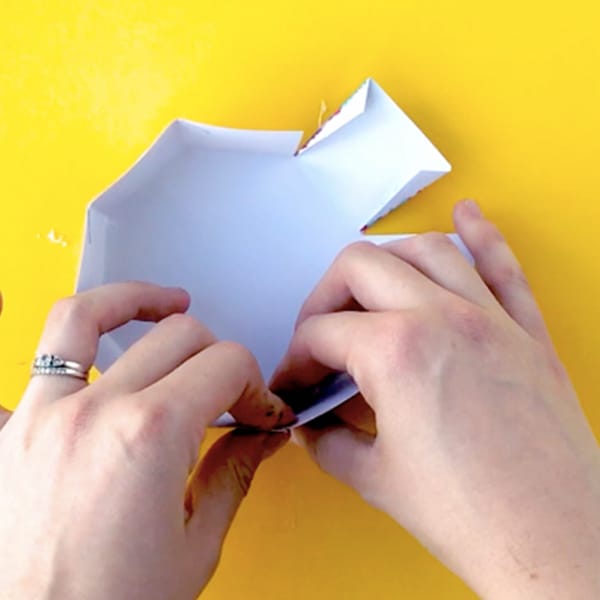 6. Glue each tab to the back of the next panel.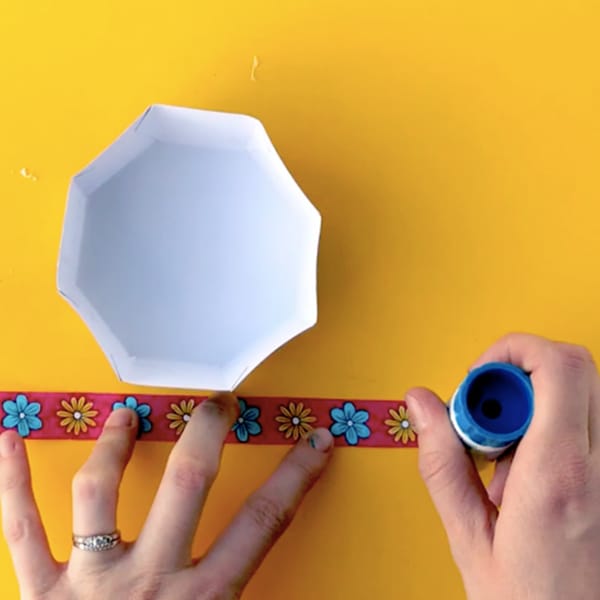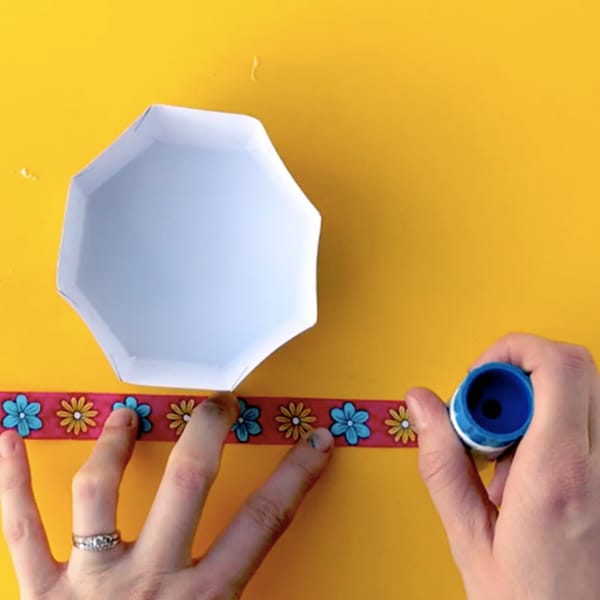 7. Glue each end of your handle (on the colored side).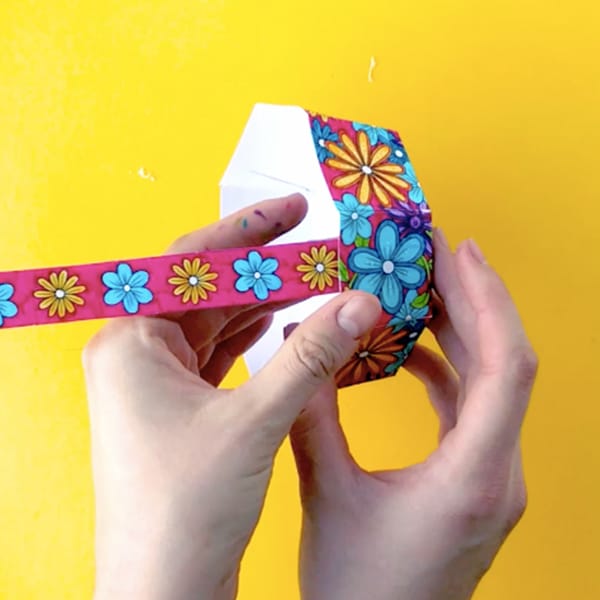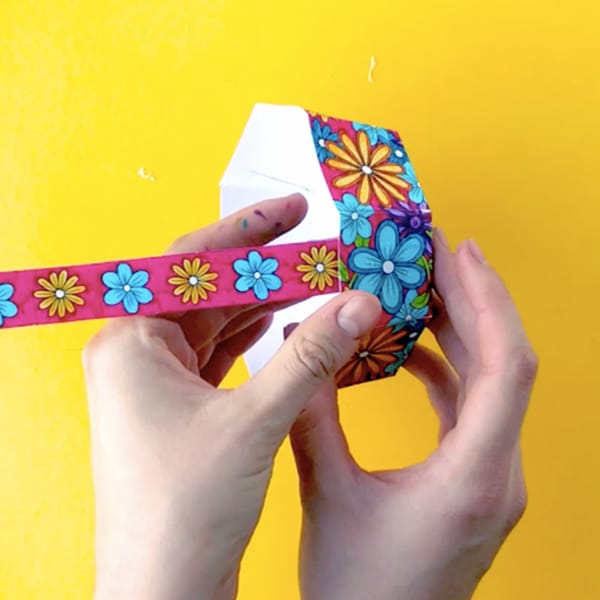 8. Attach each end of the handle to the inside of the basket.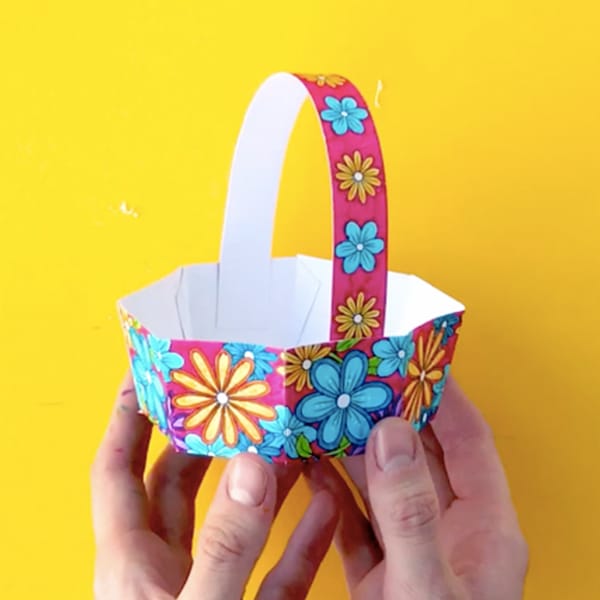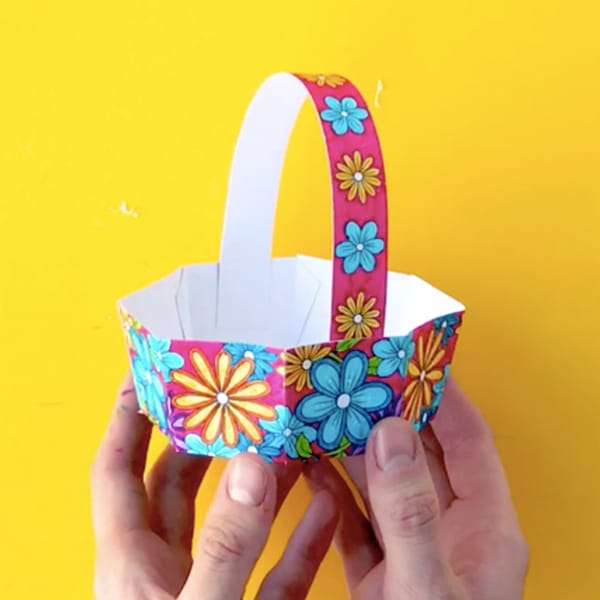 9. And you're done! Your Easter egg basket is ready to fill with Easter eggs!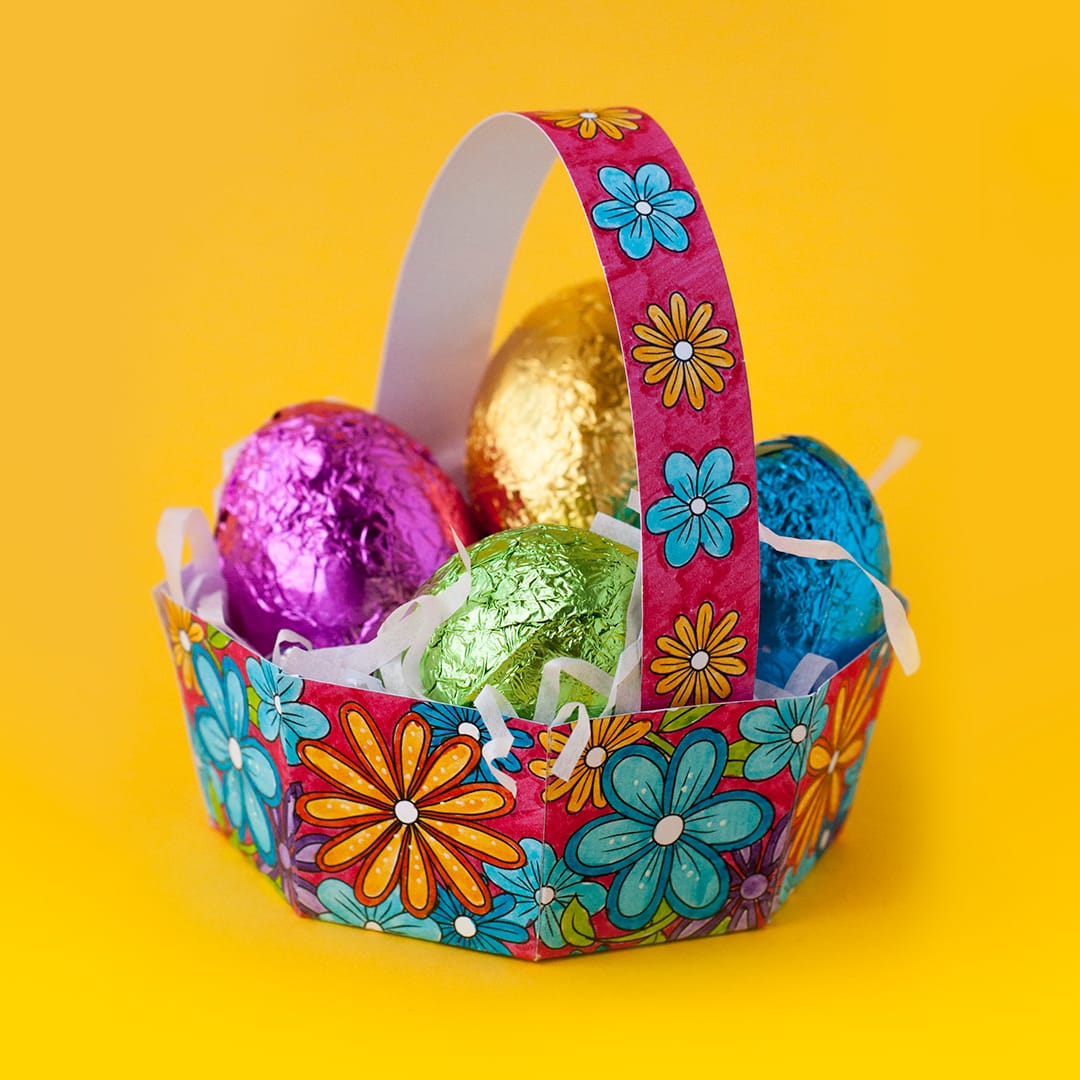 These baskets are super easy to make and only take a few minutes to assemble. I hope you like them!
More baskets = more chocolate, right?
You can download out my whole pack of 8 different Easter basket designs for just $4.95.
I hope you enjoy making these baskets (and eating all the chocolate)! Tell me what you think in the comments and please use the links below to share with your friends or save this post for later!