Ready for another free coloring page?
Today's freebie is from one of my first adult coloring books, Color Your World.
Color Your World is full of funny, inspirational, silly and motivational quotes for every coloring enthusiast. I've added some of my favorite pages below so you can see what's inside.
Keep scrolling to grab your free page too…. or if you can't wait, you can get it HERE.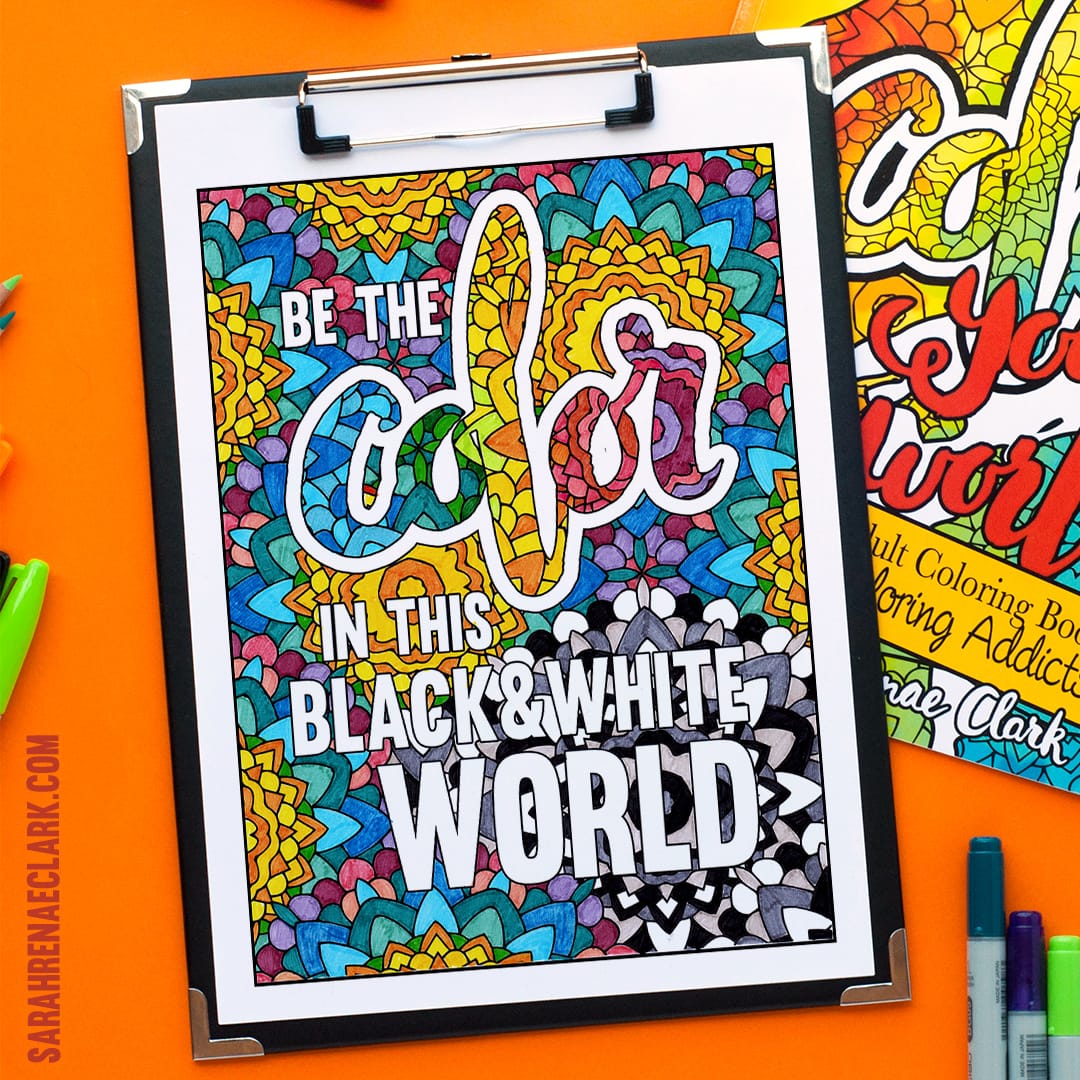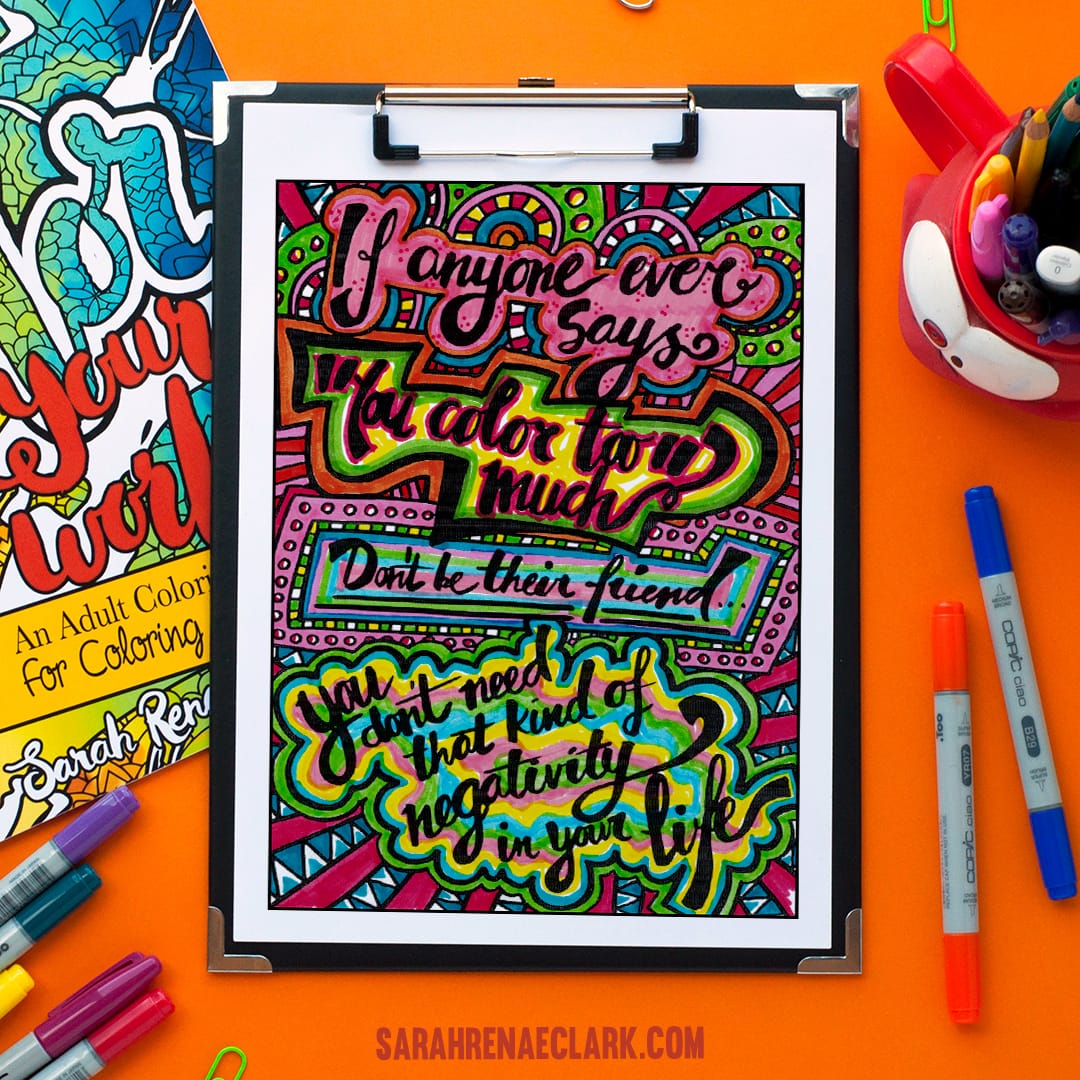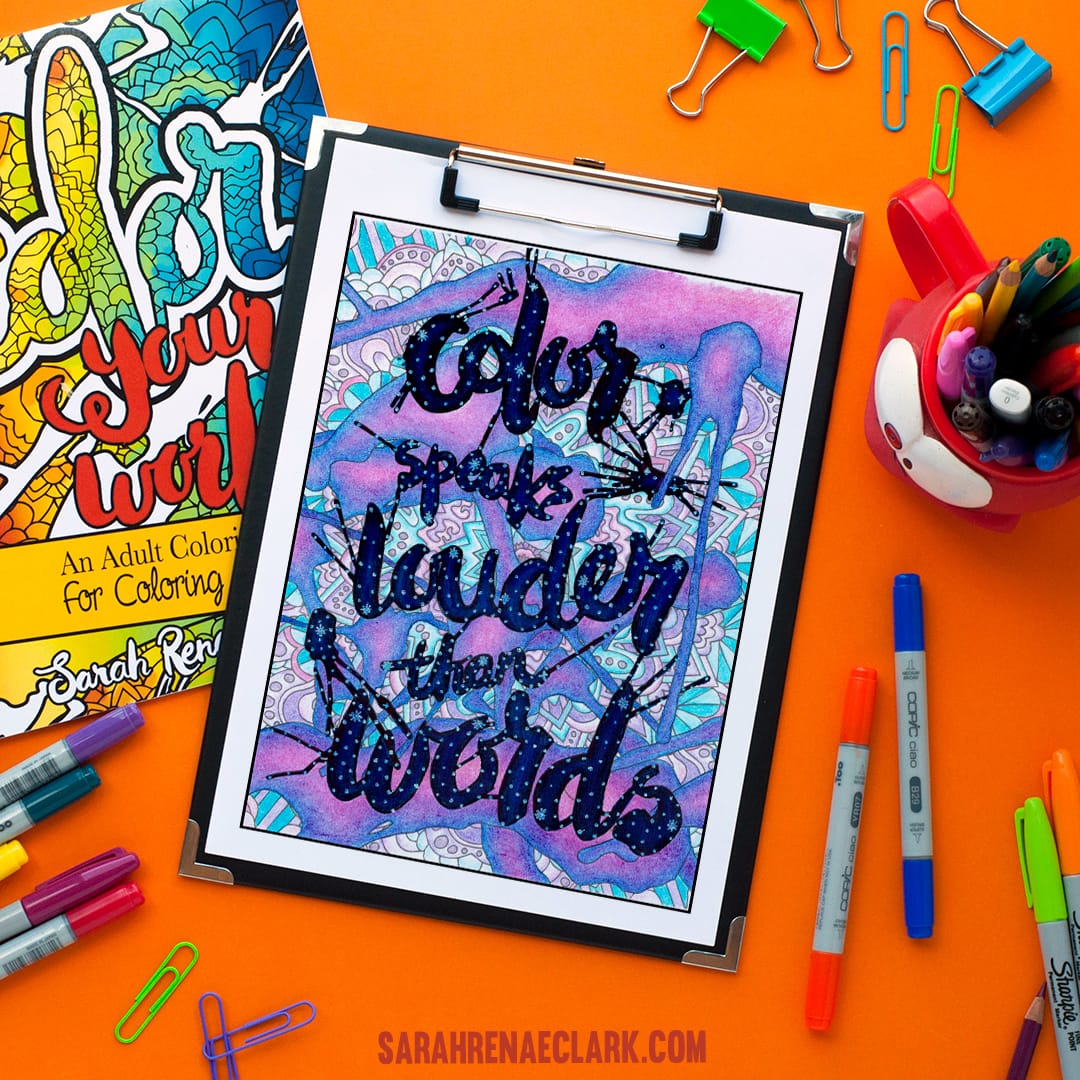 The first page above was colored by me, and the other pages were colored by Linda Franklin (2) and Debbie Shepard (3) who both did an amazing job!
I decided to use this new free page as a good opportunity to test out my Copic markers for the first time! My husband bought the 12 pack for me as a Christmas gift… he's pretty awesome 🙂
But since I only had the 12 pack, I didn't have a huge variety of colors for blending, so I also pulled out my Faber Castell Polychromos to add some shading… those were a gift from my Mom!
You can see my results below. I started with a Copic marker base for each color and LOVED the blending effects between colors, even without the extra colors to help transition between them. From there, I used the Faber Castell Polychromos to add shading in the lower sections and areas that wouldn't get much light. I used darker colors and then added some extra black in the really dark corners.
I then used a red marker and a yellow pencil for the background, and an orange pencil faintly around the edge.
But my favorite new trick was something I did with the Copic colorless blender… can you see it?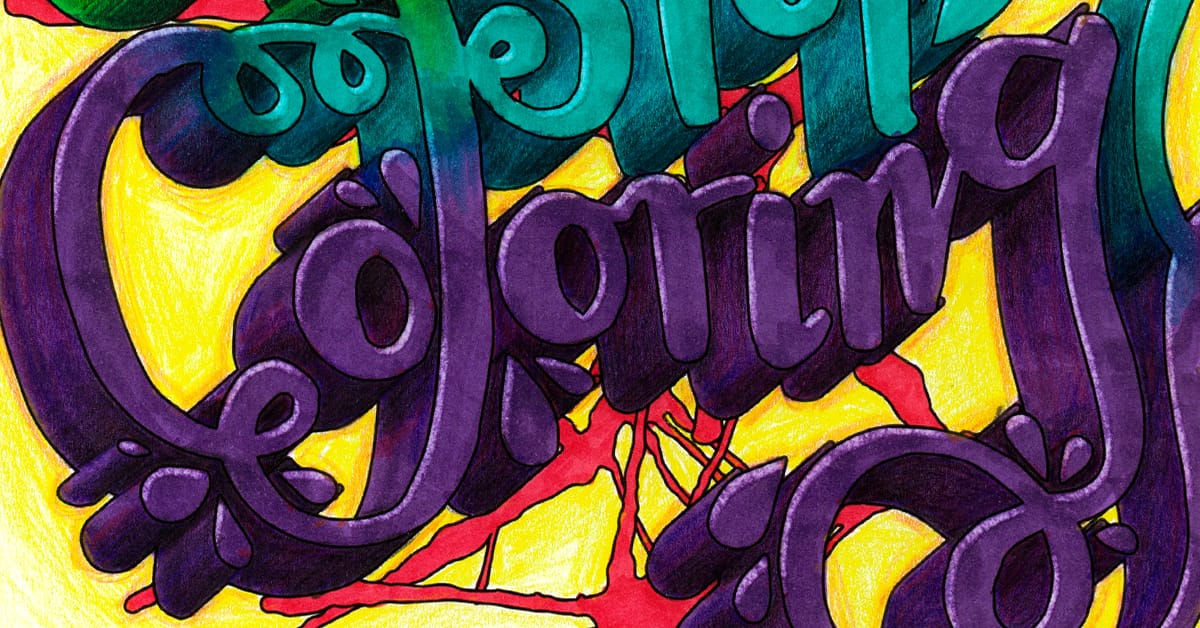 I actually used the blender to gently erase some of the color from the edge of the marker section (NOT where I used the pencils), so it has created a very slight bevelled/highlight effect! I'm really happy with how it turned out.
I hope you enjoy this free page. You can click the picture below to get it emailed to you as a PDF (add it to your cart and "checkout" to receive it) and post your pictures to my Facebook page when you're done so I can see your amazing coloring!
Don't forget to share this post with your friends 🙂