A Year of Coloring Affirmations for New Mothers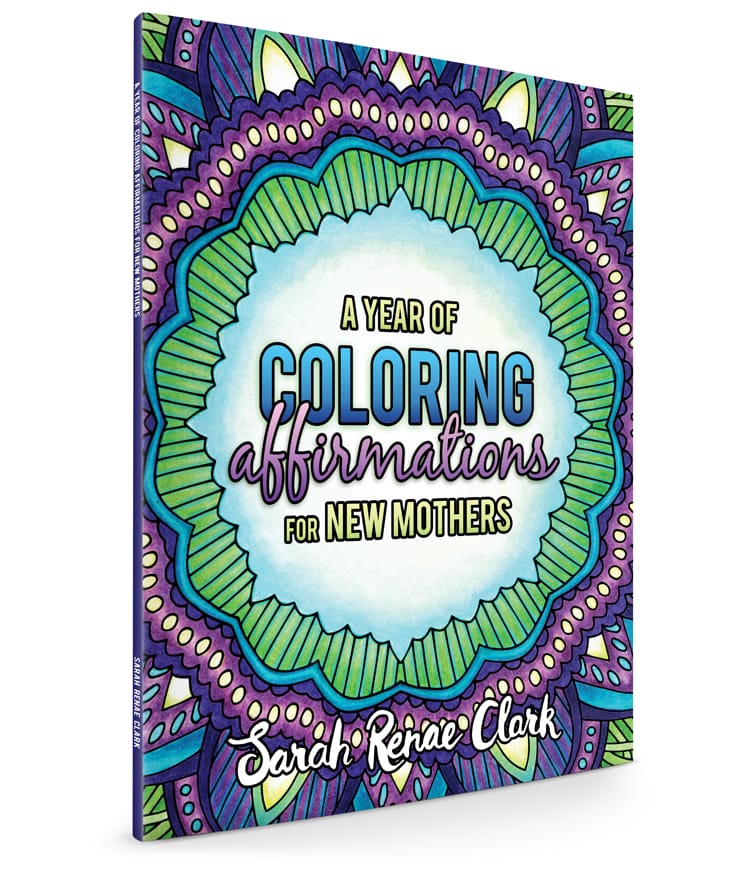 A Year of Coloring Affirmations for New Mothers is an adult coloring book that includes 52 coloring pages of positive affirmations to give new mothers the encouragement, confidence, inner strength and coping abilities they need to get through the unexpected ups and downs of the early years of motherhood.
Motherhood is something that nobody can really prepare for. You can read every book, follow every routine, do everything right, have the "perfect" baby, and still not cope. Sometimes it's hormones, sometimes it's post natal depression, and sometimes it's just a bad day.
In those moments, it's hard to ask for help, but sometimes all it takes is an encouraging word or a boost of confidence to get through. One positive thought can change your entire day.
This affirmations coloring book is a great gift for your mother, sister or wife. Add it to you Baby Registry or buy a few as Baby Shower gifts for friends. It is a must have for any new or expecting mother.
Click here to view a list of the positive affirmations contained in A Year of Coloring Affirmations for New Mothers.
From the Community Gallery
Every new mom needs reassurance, and these messages are perfect. Add in the stress-relief of coloring, and this book is the perfect mix. Highly recommended!
Lovely book for us mothers who need a little reminder every now and then of how awesome we are! Great uplifting words and beautiful images. I truly enjoyed coloring this one! It's a must have! I have used gel pens and colored pencils so far as those are my go to mediums.
I'm not a new mom, but I found these words encouraging! The pages in this book are easy to color and there's a good variety for different skill levels and interest. I think they would be good to cut out of the book and frame as a baby shower gift… or the book itself would be a good baby shower gift too. I can see how this would be very encouraging for someone with a little baby, and it's a good way to relax too.
I love this book! Even though I'm not a new mom so many of the affirmations can be applied to my life. I'm thinking this book would be a great gift for any woman with a lot of stress in her life.