Who says you can't be creative and organized at the same time?
With my range of coloring calendars, you can add a creative touch to your planning, and ditch that boring, plain calendar on your wall for something fun that you've hand-colored.
Because I'm feeling generous this year, I'm giving away all 12 months in my free 2019 calendar.
But before you grab your copy below and start coloring, let me show you some of the other calendars I've made for 2019…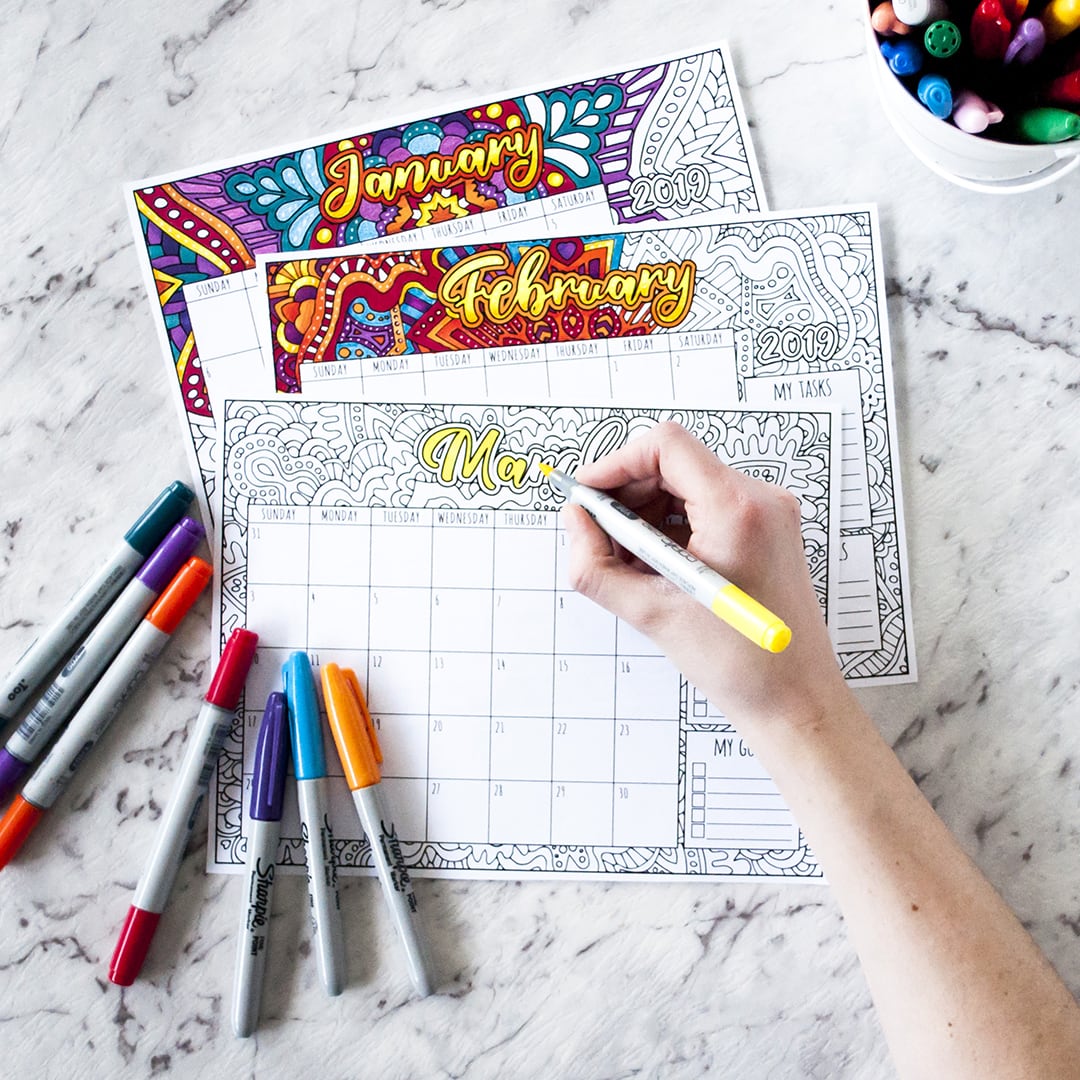 The free calendar is a sample from my 2019 Art Therapy Coloring Calendar, which is completely ad-free and includes both Sunday and Monday variations, so you can choose which day you want your week to start.
And for the first time ever, I've also created a floral/nature-inspired calendar for people who are feeling a little more ambitious or would like something more relaxing to color.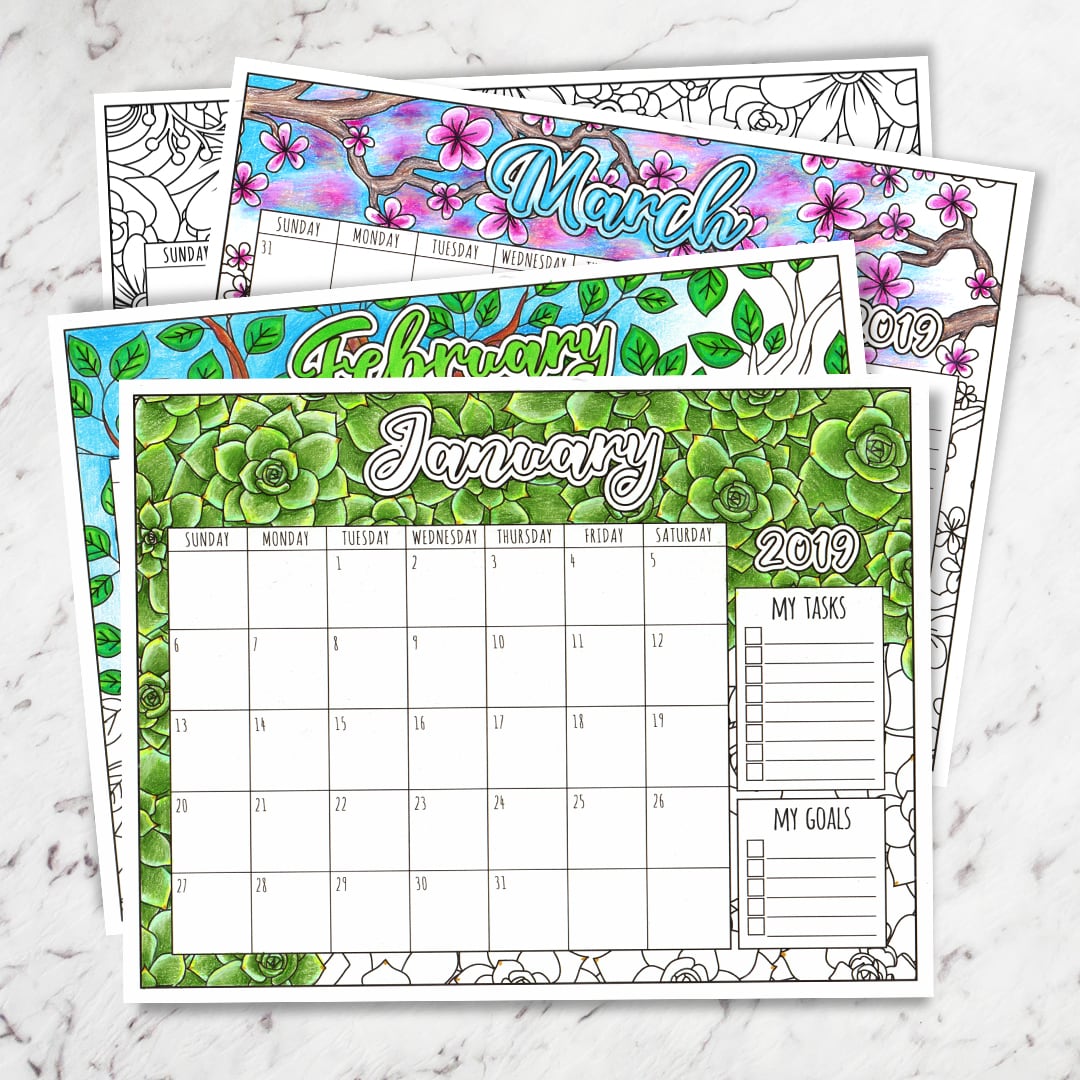 Here's a look at the artwork included in the 2019 Floral Coloring Calendar: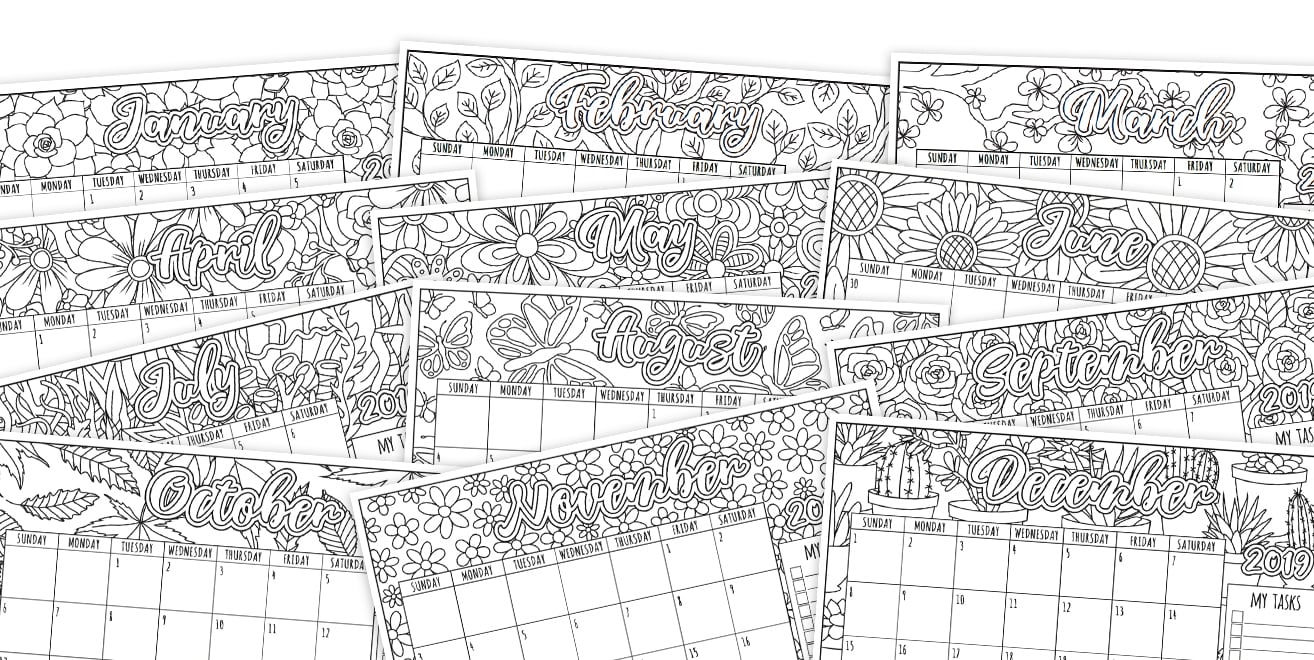 So why upgrade when you can get the free calendar?
If you're happy with ads and a little branding, you'll be fine with the free version. But if you'd like a bit more space to write and would like an ad-free calendar, the premium calendars are still a bargain.
The free calendar week starts on a Monday. If you'd like a calendar that starts on a Sunday, you're better to upgrade, as both premium calendars include options to start the week with either Sunday or Monday.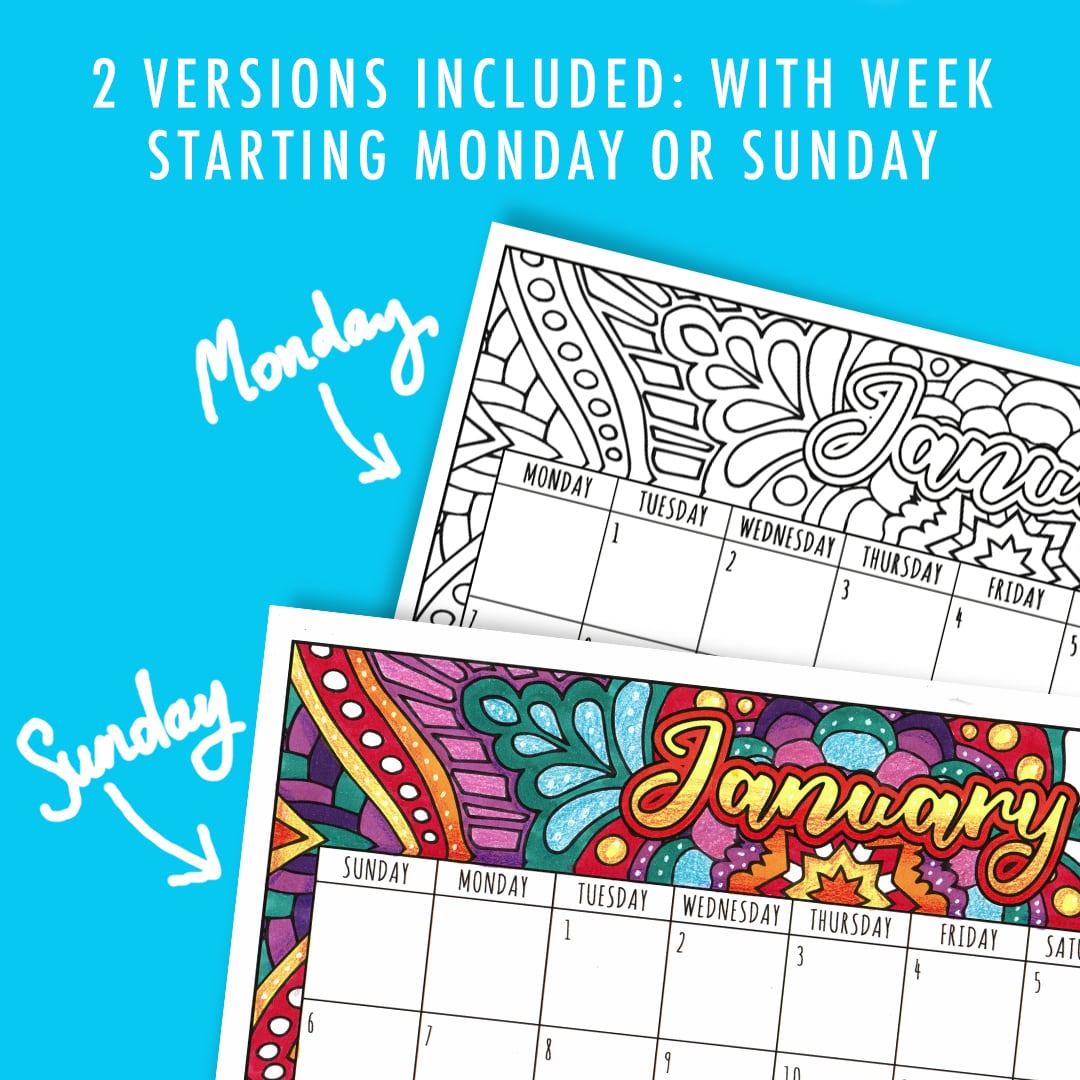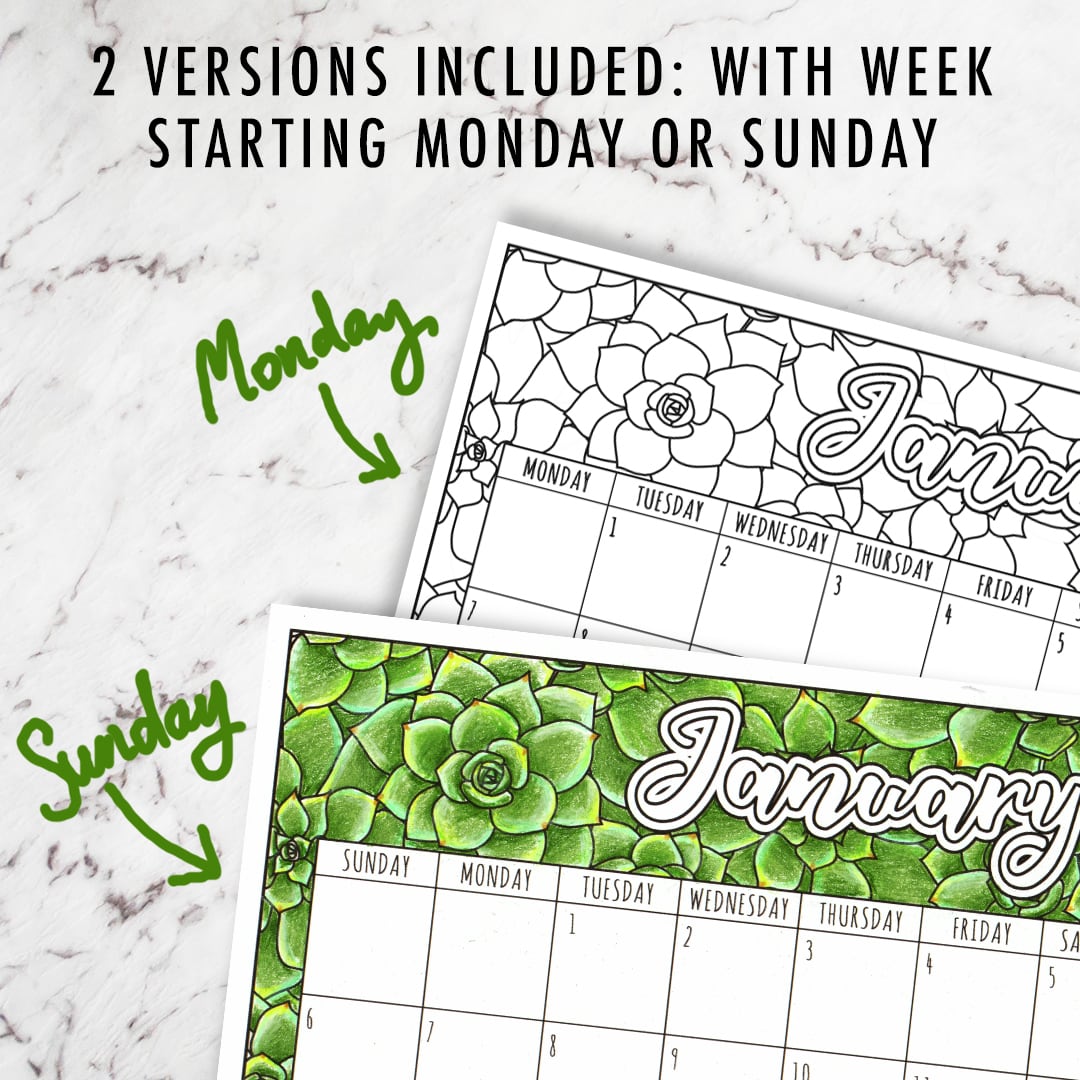 Which calendar will you choose? Grab them all at the links below!
Choose your coloring calendar:
2019 Free Calendar
As promised, here's your link to access the 12-month free 2019 calendar printable. Simply add it to your cart, then checkout with an email address to receive the file.
2019 Art Therapy Calendar
If you want the ad-free version, upgrade to the premium 2019 Art Therapy Coloring Calendar for just $4.95
2019 Floral Calendar
For something inspired by nature, I know you'll love the 2019 Floral Coloring Calendar 😍
2018 Calendar
If you're not quite ready for 2019, I've got a 2018 calendar ready for you to color!
(You can even get a discount if you buy the 2018 + 2019 calendars together here)
Coloring Planners + Printables
Want more coloring planners? I've got habit trackers, birthday trackers, meal planners, goal planners, journal pages and more. Find them all in my shop!
If you've enjoyed one of these calendars, please share this post using one of the social links below!
You can show off your colored calendars in my Facebook group, or tag @sarahrenaeclark when you post them on social media 😁
Thanks for stopping by!