It's Freebie Friday, and I really hope you enjoy today's free coloring page, because it's very special to me!
My coloring business started when I was a new mom and was looking for a creative outlet to get through some of the harder days during my son's first year.
Today's free coloring page is one of the pages I made to remind myself that I was truly blessed to be a mom – and I never wanted to forget to be grateful for everything I had.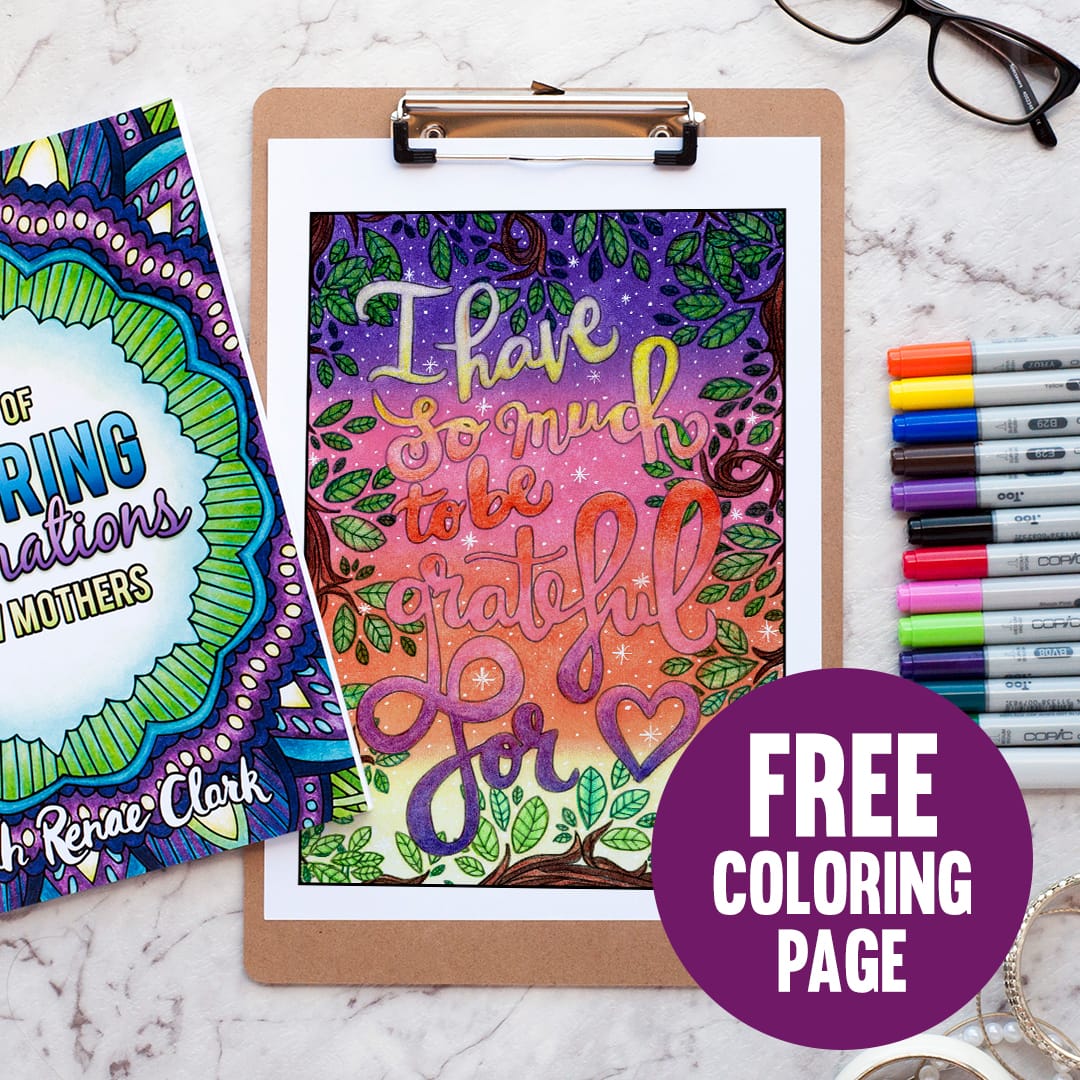 This page is a free sample from my adult coloring book A Year of Coloring Affirmations For New Mothers. It's been colored by Debbie Schroeder, who's done an amazing job with the details!
A Year of Coloring Affirmations for New Mothers is a coloring book with 52 pages of positive affirmations to give new mothers the encouragement, confidence, inner strength and coping abilities they need to get through the unexpected ups and downs of the early years of motherhood.
Here's a quick look at a few of the other coloring pages inside this book: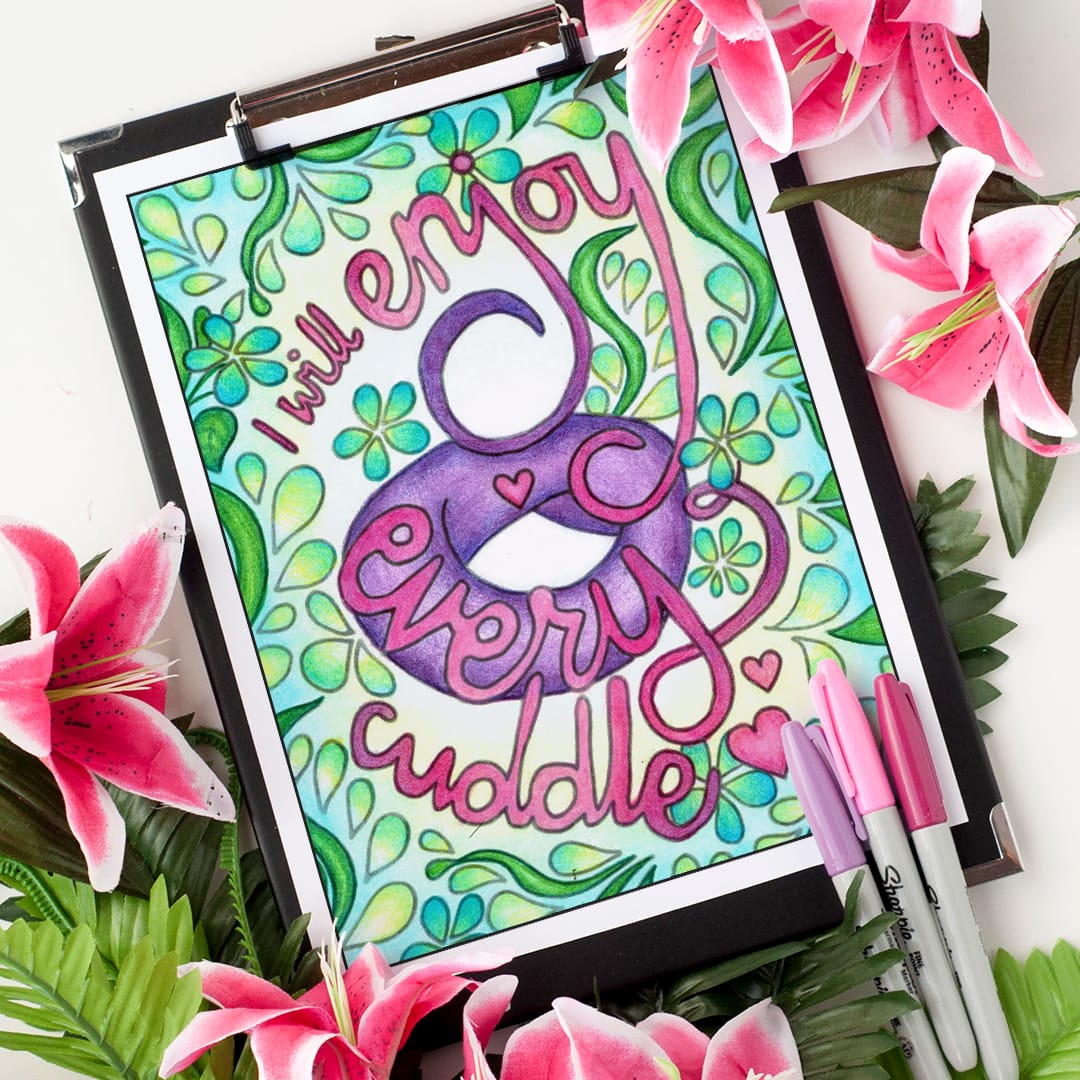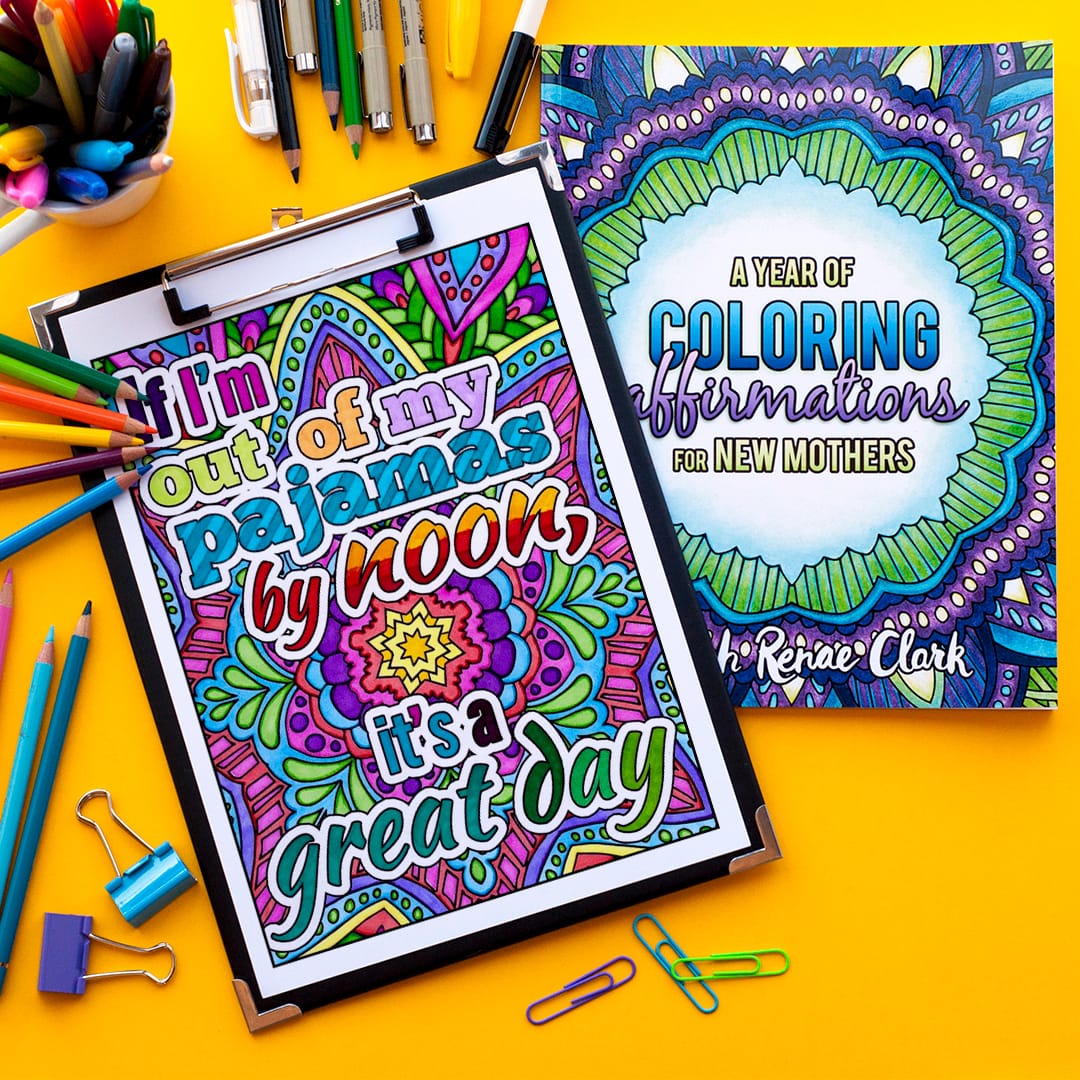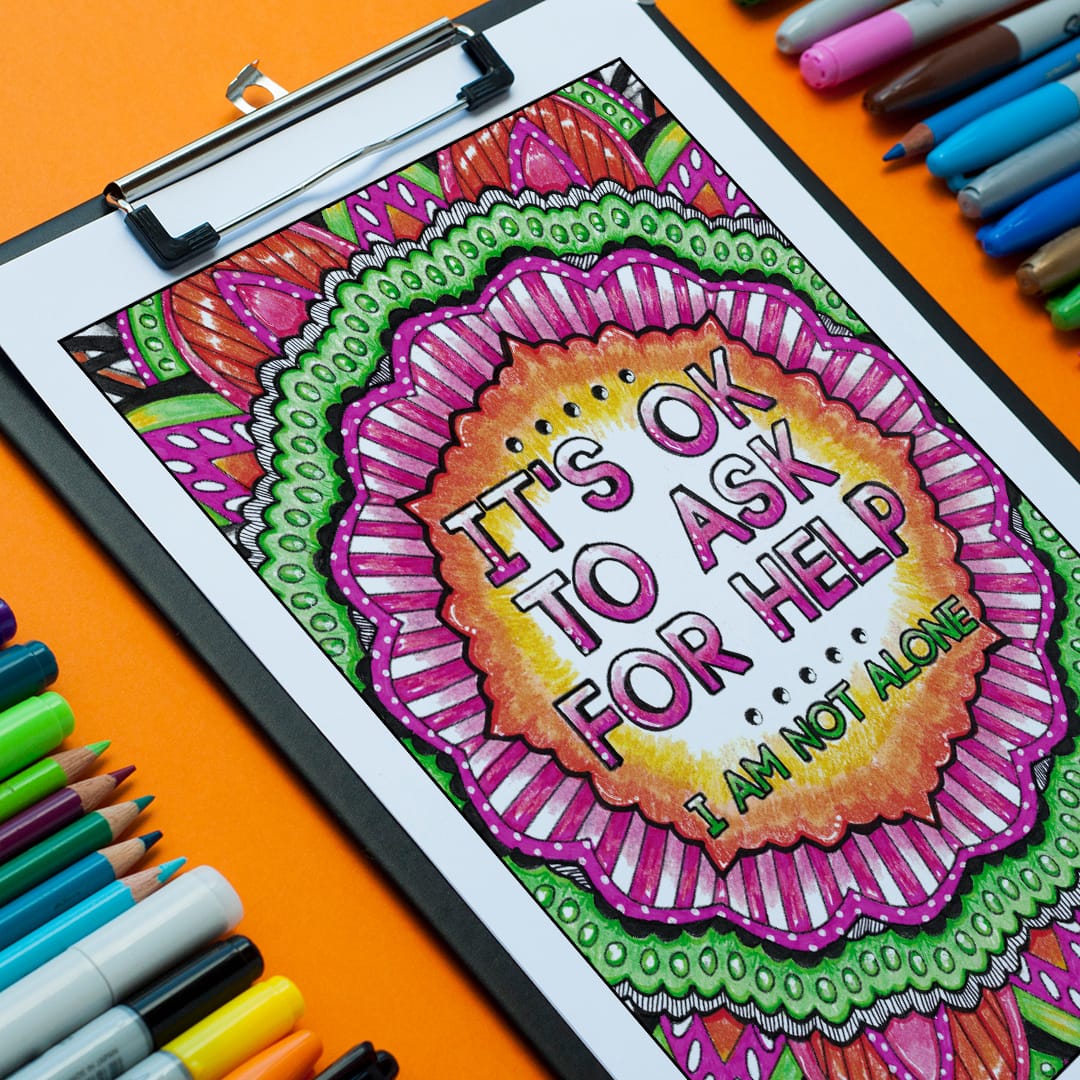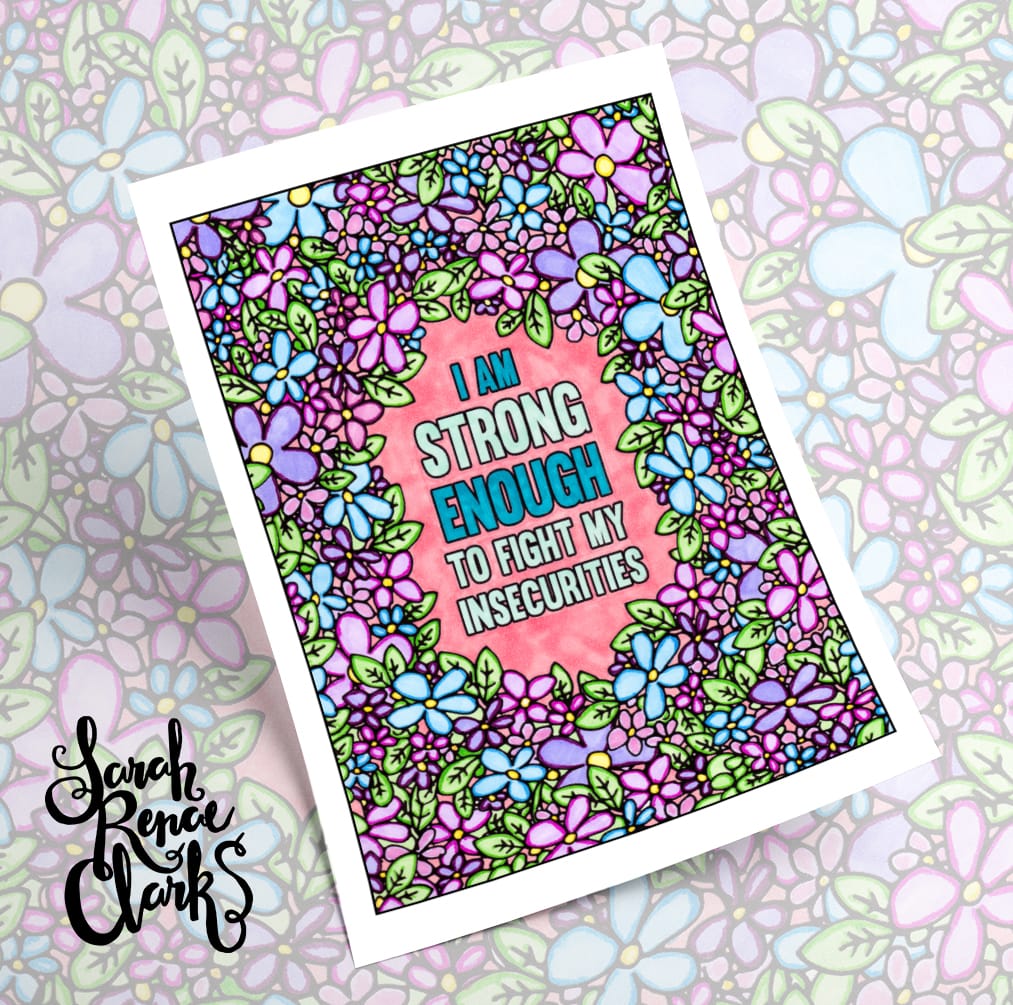 You can look inside the whole book and find out more HERE.
… And don't forget to grab today's freebie! Click here to add it to your cart, then checkout and it will be sent to your email. I hope you enjoy it!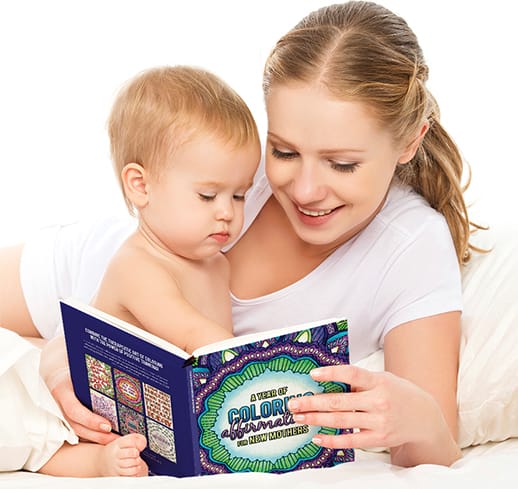 If you like today's page, you can say thanks by sharing this blog post on Facebook, Twitter, Google+ and Pinterest using the buttons below. Thank you!