Bullet journaling has become a BIG deal in the planner world. But it's not for everyone.
Some people prefer to write essays in their diary at the end of the day. Other people keep their words simple and love to draw on a blank canvas.
This free printable journal page works for any journaling style. It comes with 4 different formats – a grid, small lines, big lines and a blank version – so you can find the page that works for you.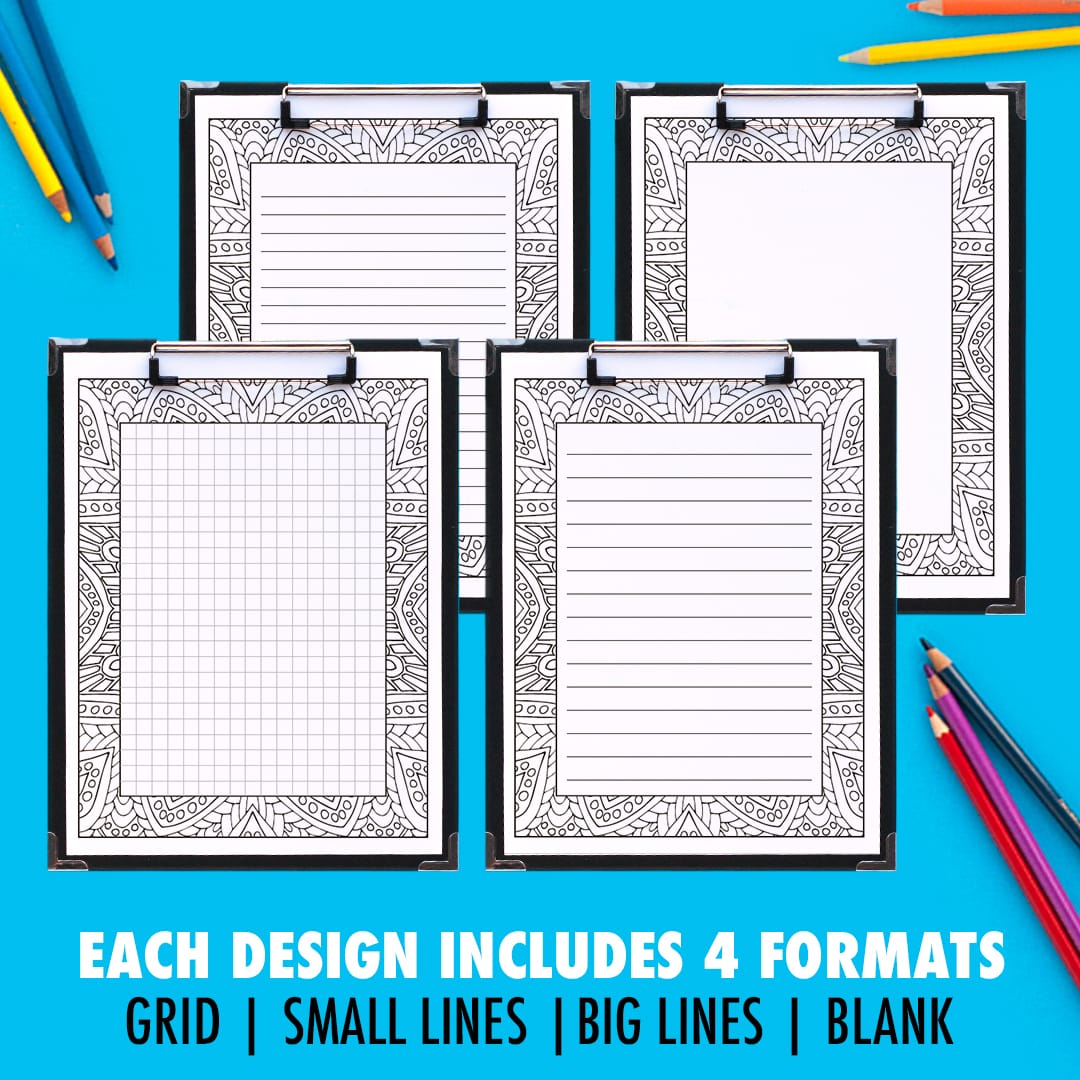 The artwork on the outside gives you something to color in while taking your notes or dreaming up your next big project. Relaxing and useful!
It prints to a US Letter page (8.5 x 11″) but you can scale to fit for other pages sizes, or to resize it to fit within your current planner.
You can download your 4 free journal pages by clicking the picture below, but please scroll down first to check out my other printable journal packs.
If you like this freebie, please leave me a comment below, and share with your friends!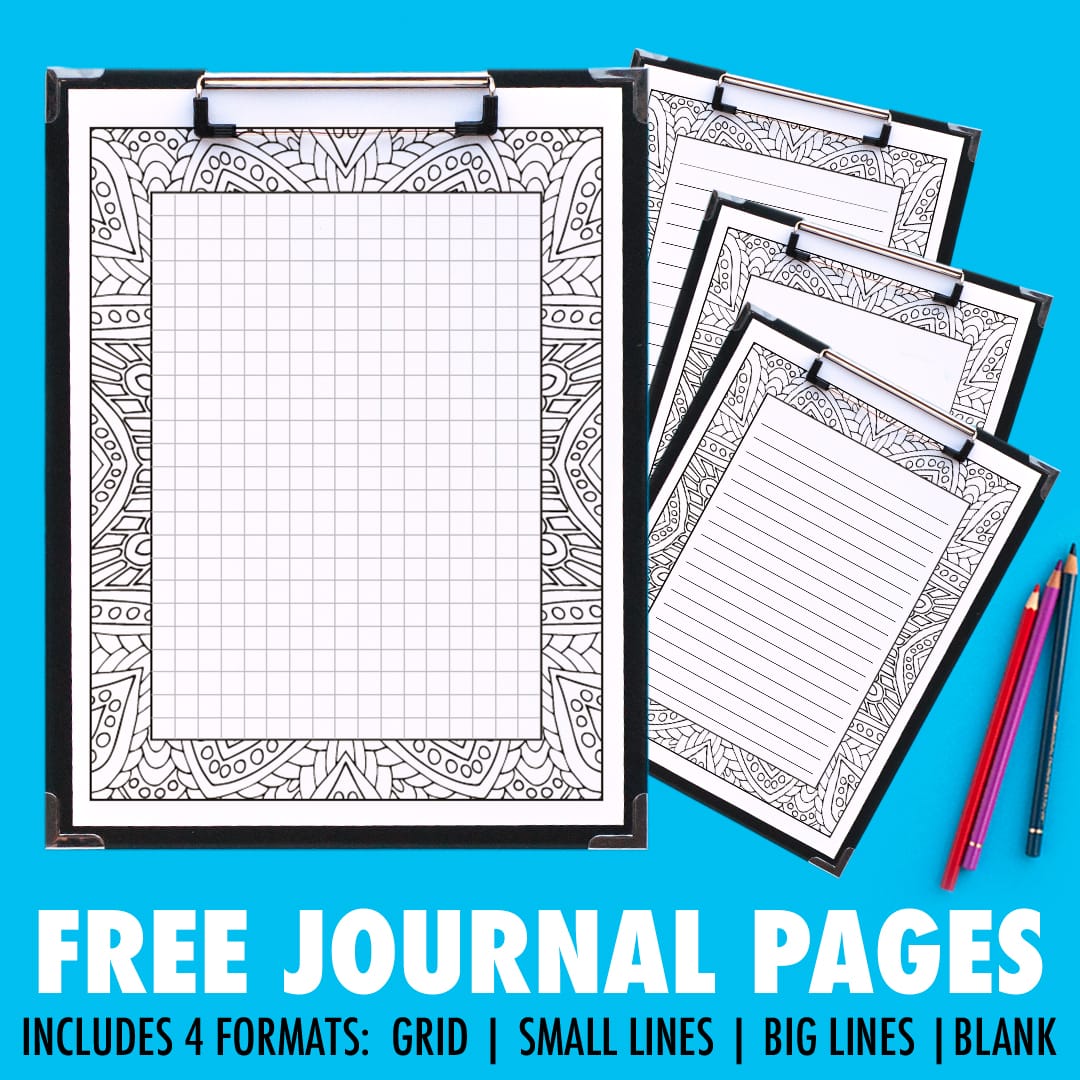 Check out the printable journal range:
Each printable journal pack includes 10 different designs, with 4 formats for each journal page including a grid, small lines, big lines and a blank version.
Click on each picture to see the individual packs, or save 50% when you buy the whole bundle!