As I was reading a book the other day, I found an old piece of paper with a to-do list from 10 years ago inside. After contemplating the fact that I had obviously started reading this book before, I realised that I am in a terrible habit of using all kinds of to-do-lists, old envelopes, scrap pieces of paper and even photos as bookmarks!
Sure enough, as I looked through my bookshelf, I found more random pieces of paper throughout my books, not to mention the occasional dog-eared page… a great way to ruin all my nice books!
The craziest part was that I had just launched my Valentine's Day bookmark pack, and it hadn't even occurred to me that I could use those pretty new bookmarks instead of old scraps of paper… how silly!
So I immediately started coloring 4 out of the 12 bookmarks in my pack, and I loved them so much that I wanted to make those 4 available to you for free as well. You can still get the whole pack of 12 (for only $2.95) but this free sample page is a great opportunity if you're not quite ready to spend the $2.95 just yet 😉
Here's a quick look at how mine turned out: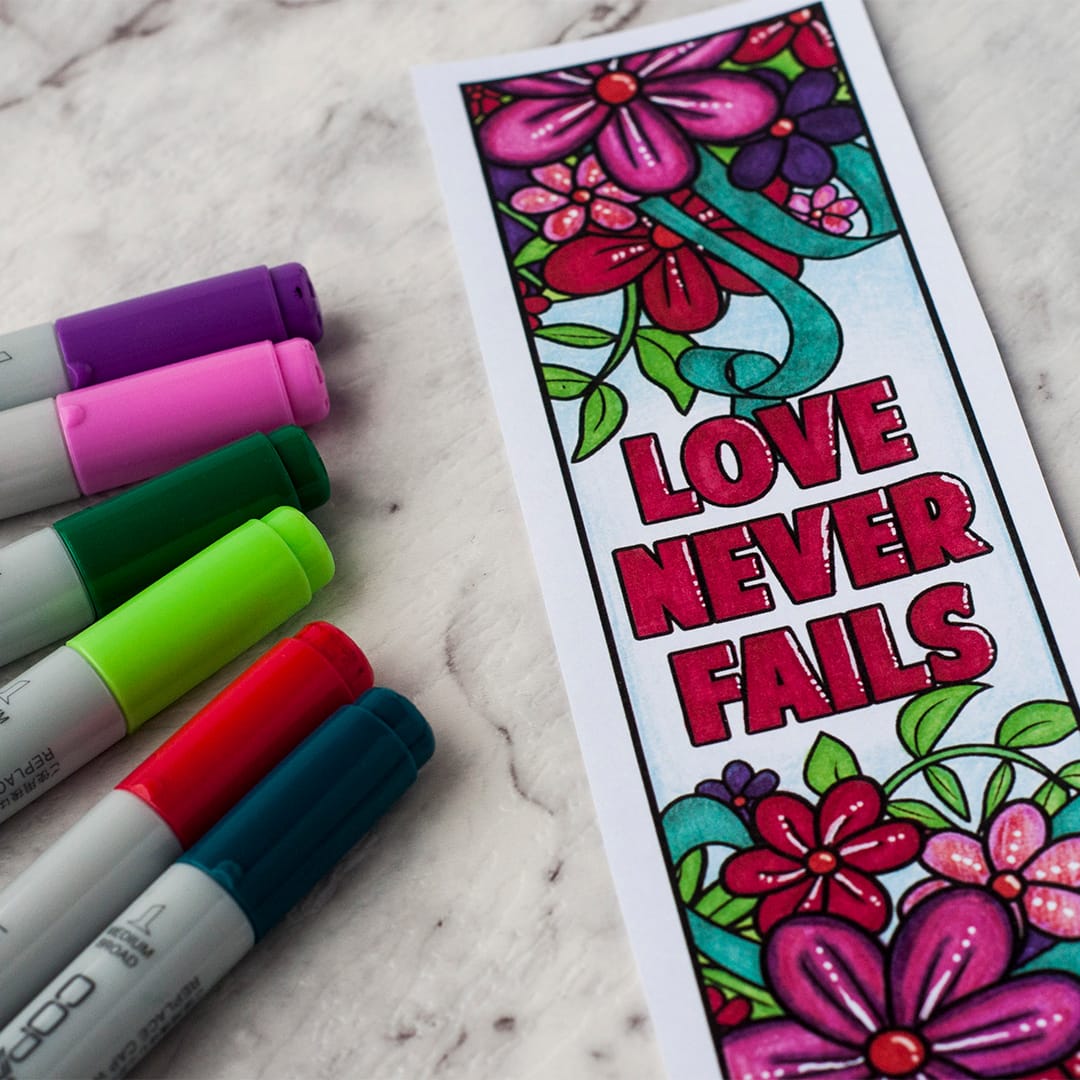 I'd love to see how your bookmarks turn out, so grab the free printable bookmark template HERE (or click the picture below) and be sure to post a photo to my Facebook page when you're done!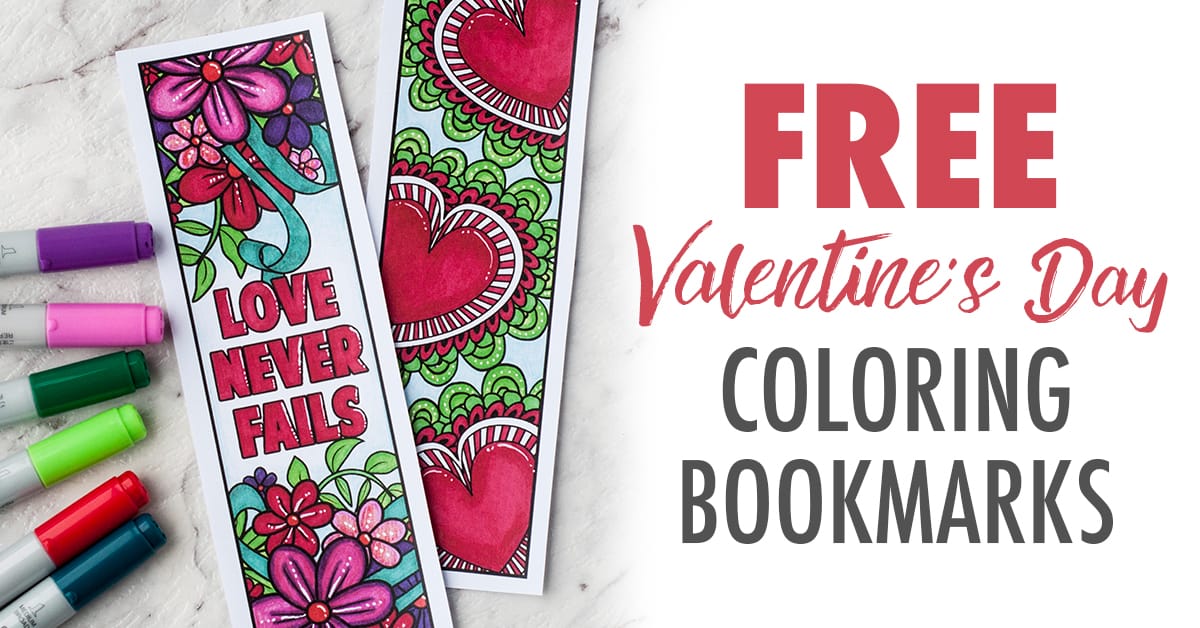 These bookmarks are also included in my huge Valentine's Day Printable Activity Pack. The whole pack only costs $9.95, and includes 12 bookmarks, 10 cards, 8 DIY gift bags, 8 gift tags, 4 coloring pages and a copy of Pattern Crazy: Hundreds of Hearts (with 45 heart coloring pages!)
Click the picture below to grab your copy, or check out each of the individual items below. You can purchase each item individually, but the pack is by far the best value!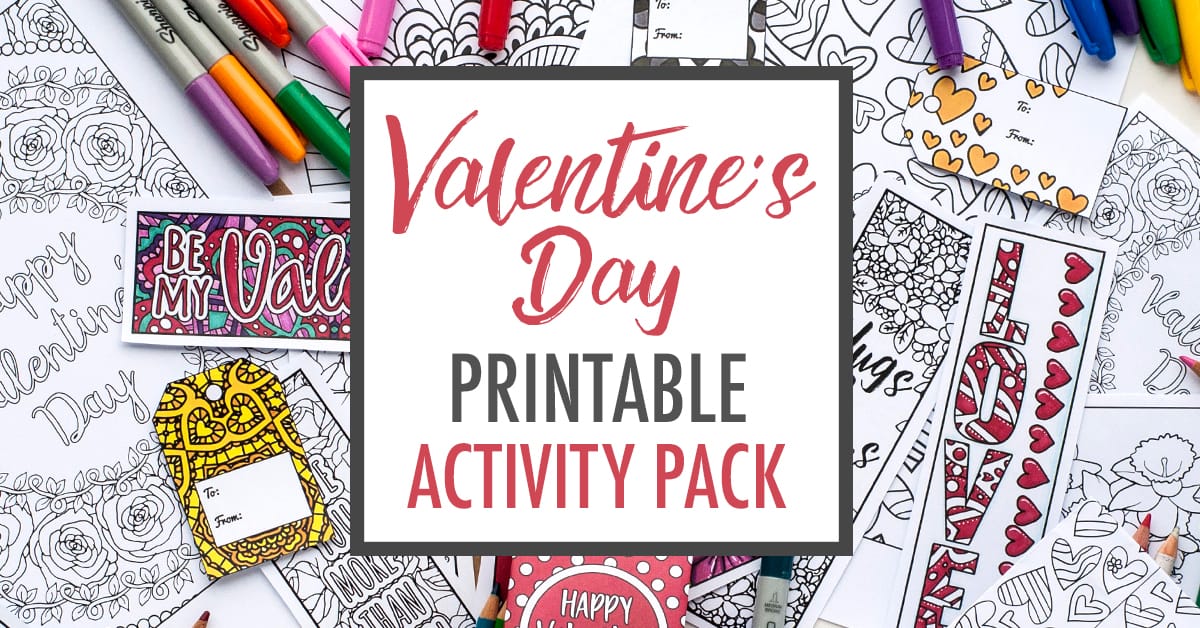 If you've enjoyed this freebie, please show your appreciation by sharing this post with your friends and Pin it for later!