In this video tutorial, I'll show you how to draw a rose from scratch, and how to color it in.
I'll cover:
How to draw the black outlines of the rose
How to color a rose with markers
How to color a rose with pencils
Specific coloring techniques to add texture
How to use a white pen to add highlights to your coloring
Before we begin, here's a look at my free awareness ribbon coloring page that I have colored using this technique. You can download this page for free here if you'd like to try it for yourself as you watch this video tutorial. Otherwise, you can follow along and draw your own roses from scratch.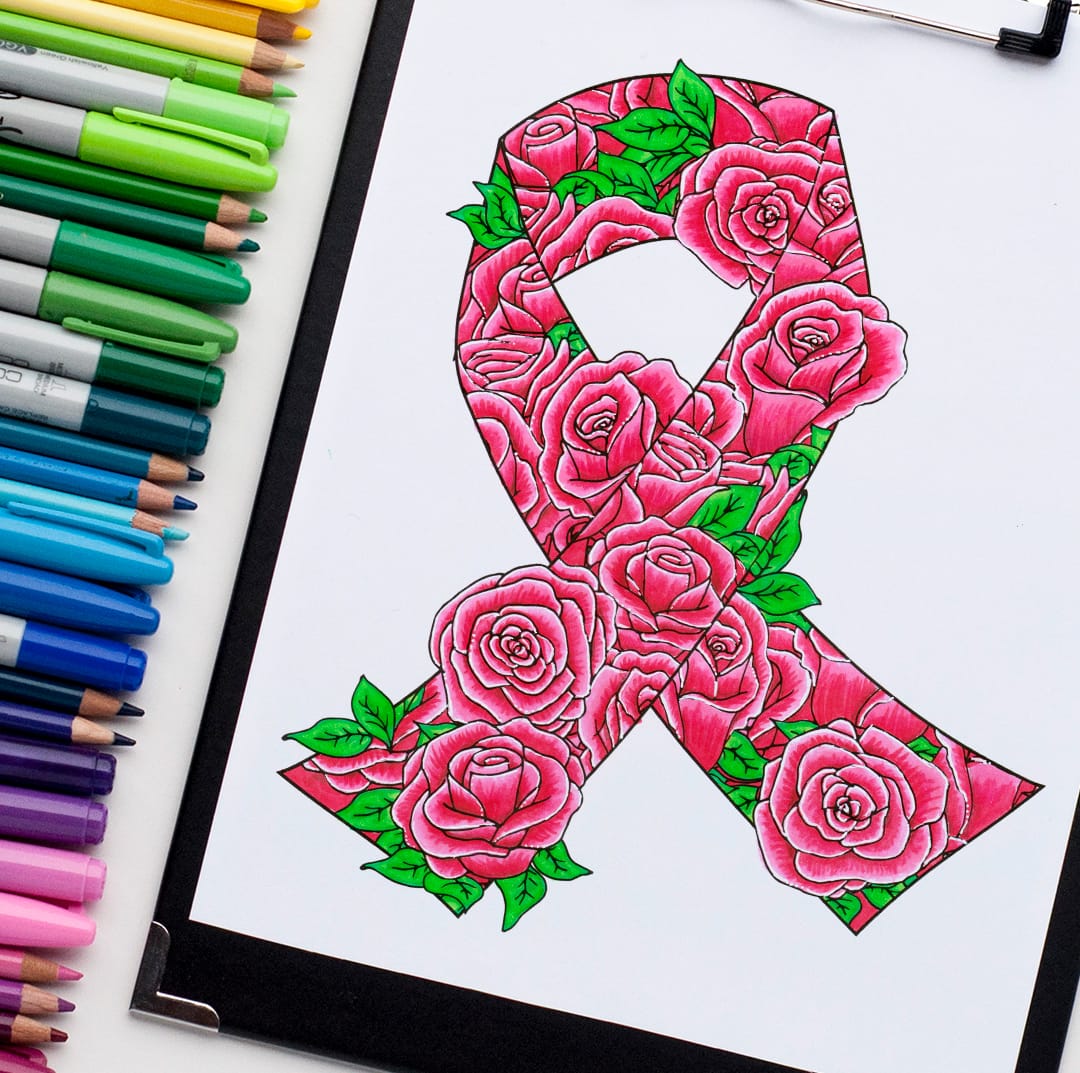 Here's a look at the full video tutorial on how to draw and color a rose.
You can use any types of markers or pencils for this, but here's a look at what I've used in the video.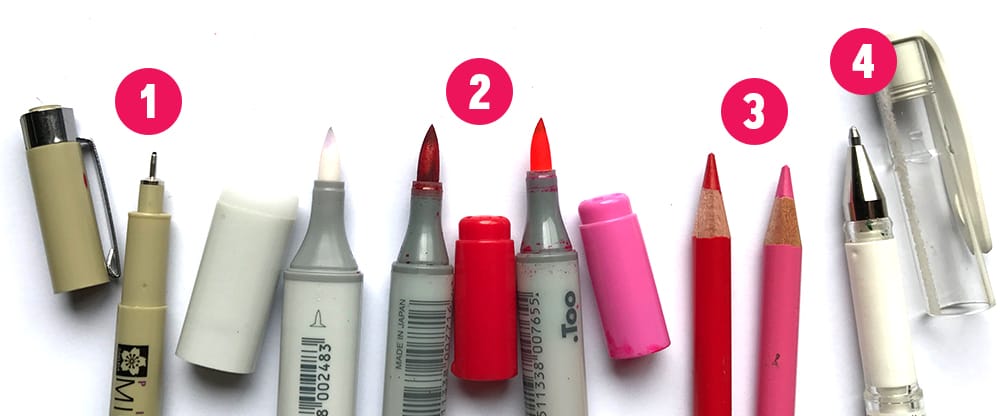 (NOTE: these are affiliate links, so I'll get a small commission if you purchase through these links, at no cost to you)
I've also created a free color combination chart that you can use to test your blending and experiment with different color combinations. Click the picture below to download the PDF version.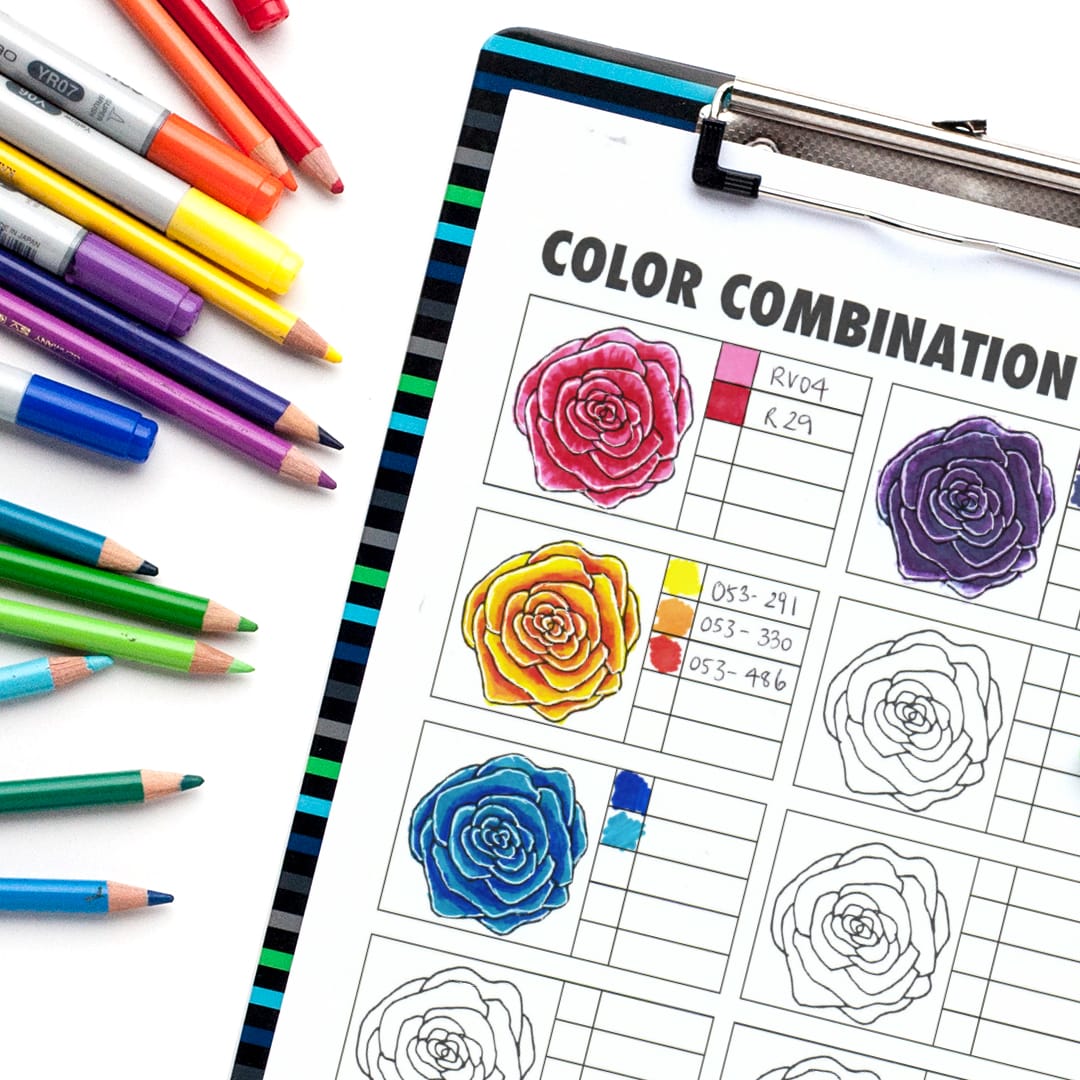 I hope you've found this video useful. If so, please share it using the links below!