In this tutorial, I'll show you how to make these cute Easter gift bags!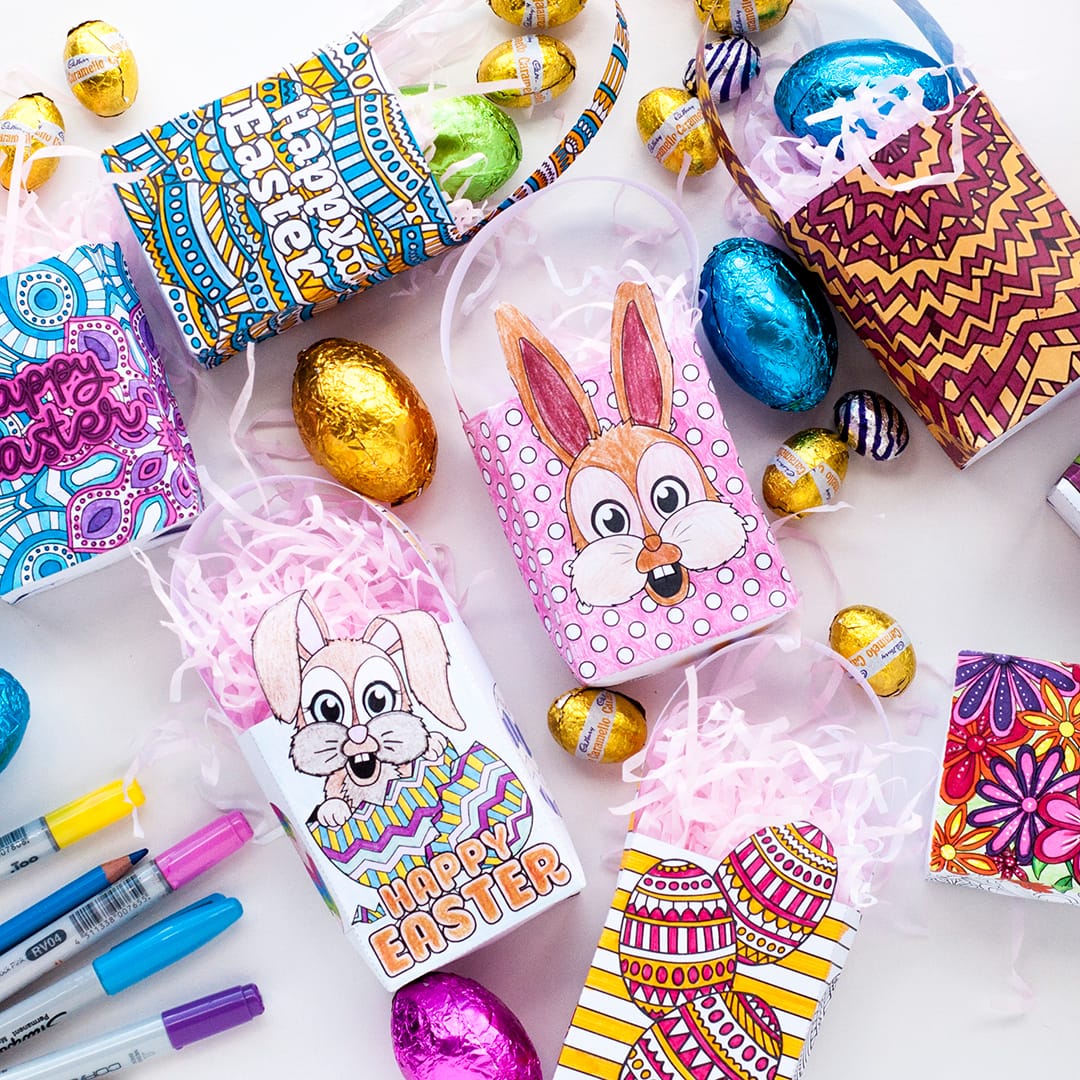 Before we get started, grab your copy of my free template by clicking the picture below and adding the template to your cart. Once you've checked out, you'll be emailed the PDF template.
This video will show you step-by-step how to assemble your bag. I've also included photo instructions below if you prefer to read through each step. Enjoy!
How to fold your Easter gift bag: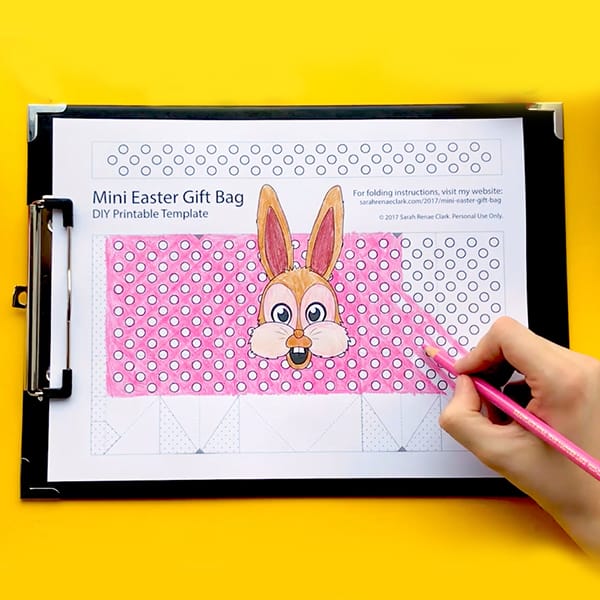 1. Color the template and get creative!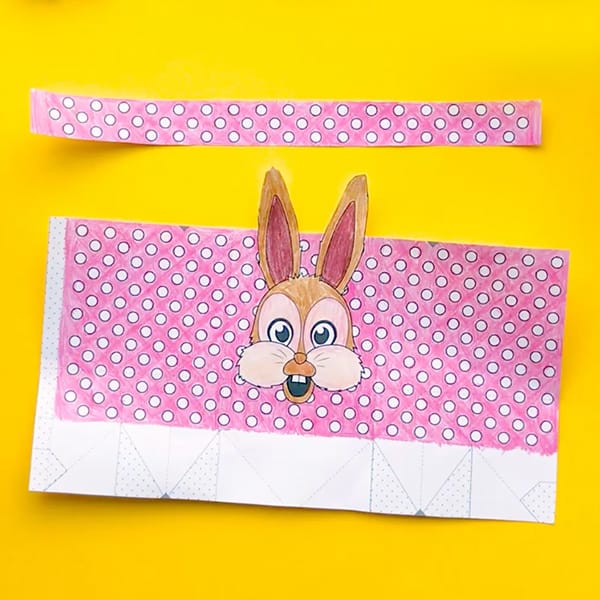 2. Cut out the bag and handle along the solid line around the outside.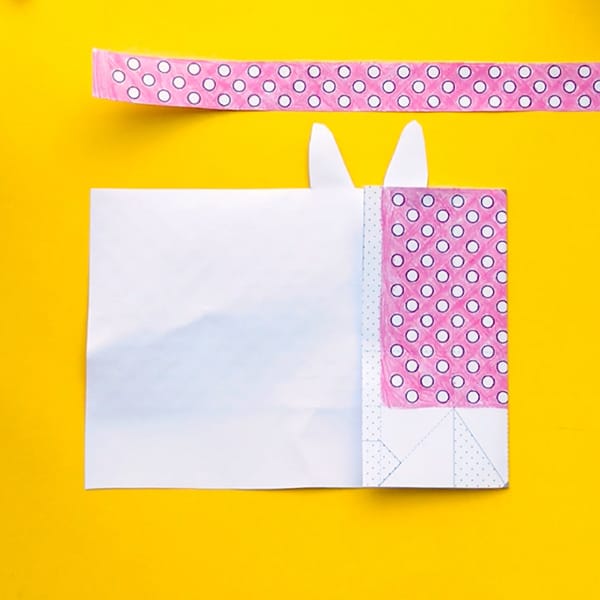 3. Fold the right panel over, aligning the edge with the small grey triangle at the top and the bottom of the bag.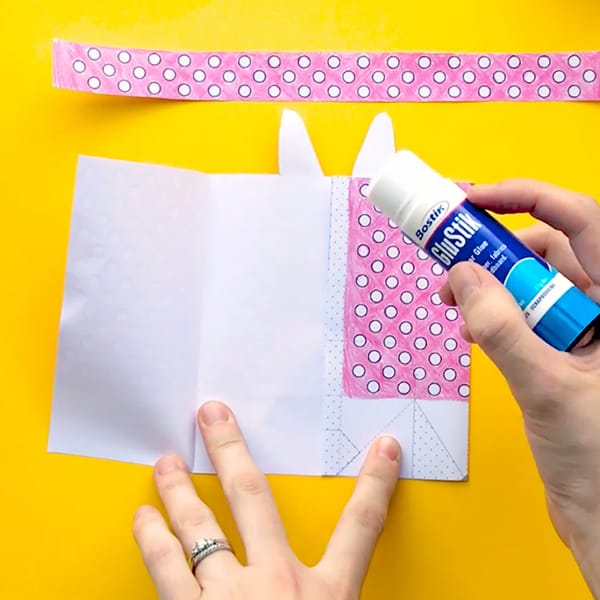 4. Glue in the dotted area along the edge of the folded page.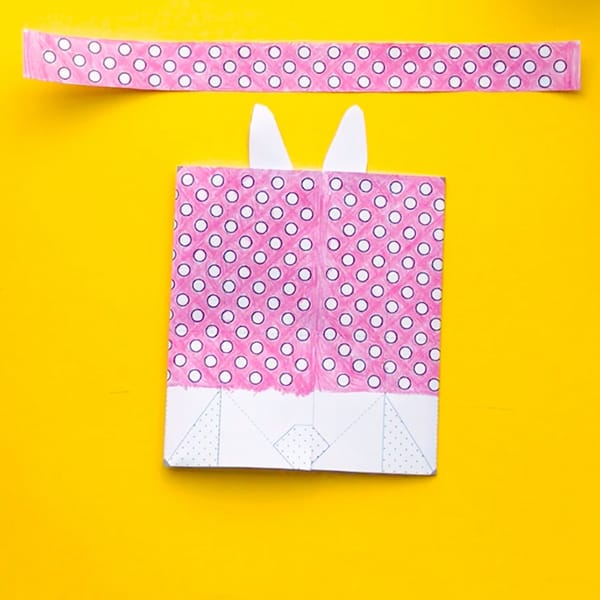 5. Fold the other side so the artwork meets in the middle. Press firm to help the glue stick.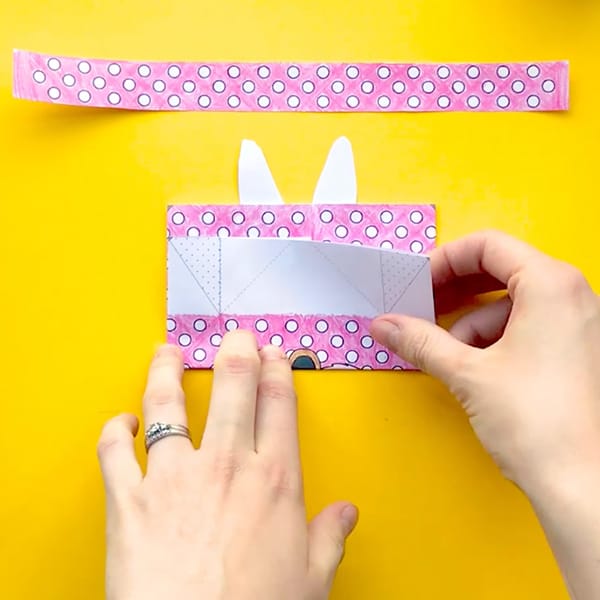 6. Fold the bottom along the top-most dotted line on the template.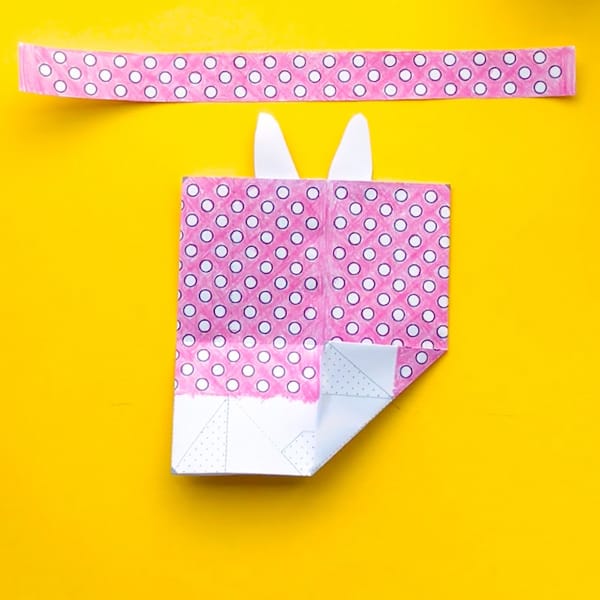 7. Fold the bottom triangle along the dotted line.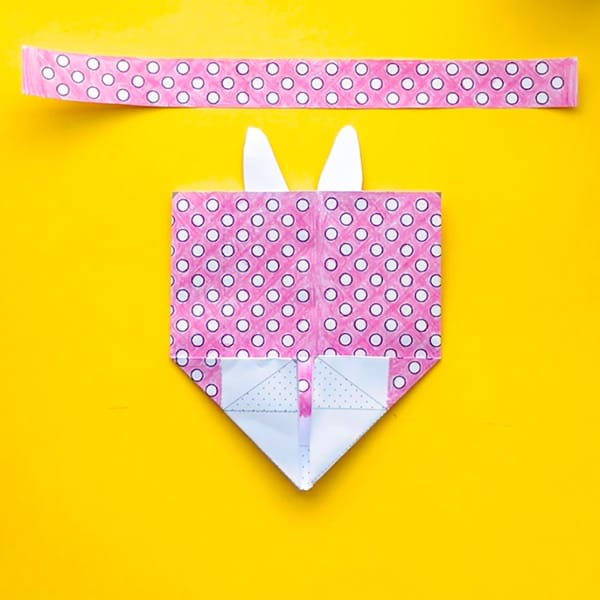 8. Repeat with the other corner.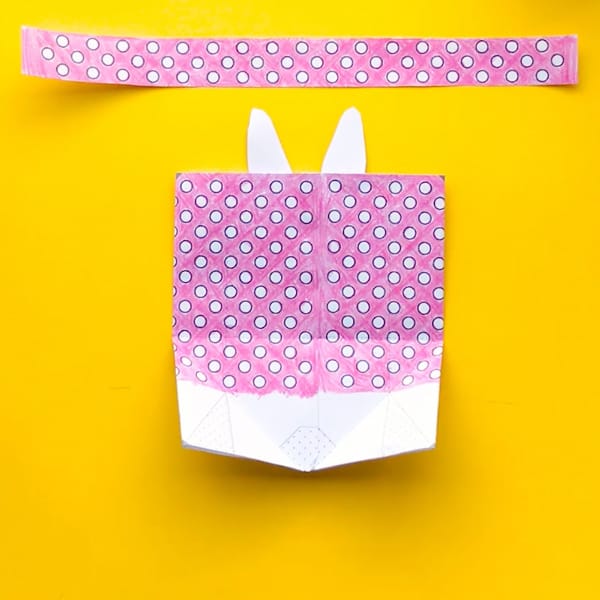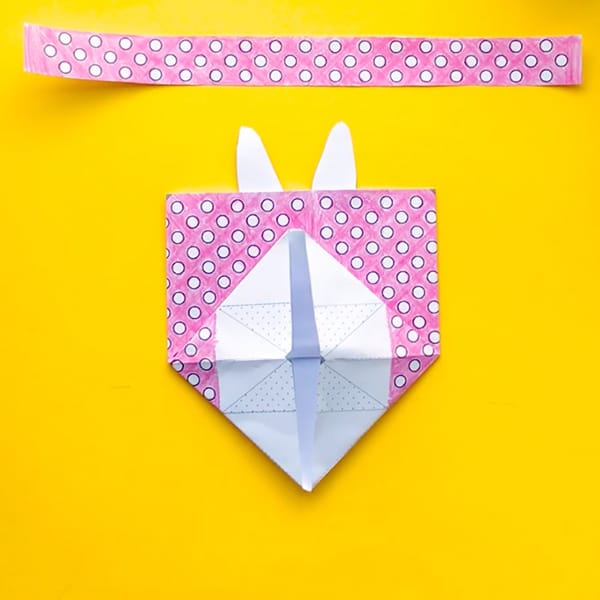 10. Open the corners and flatten to create a diamond shape.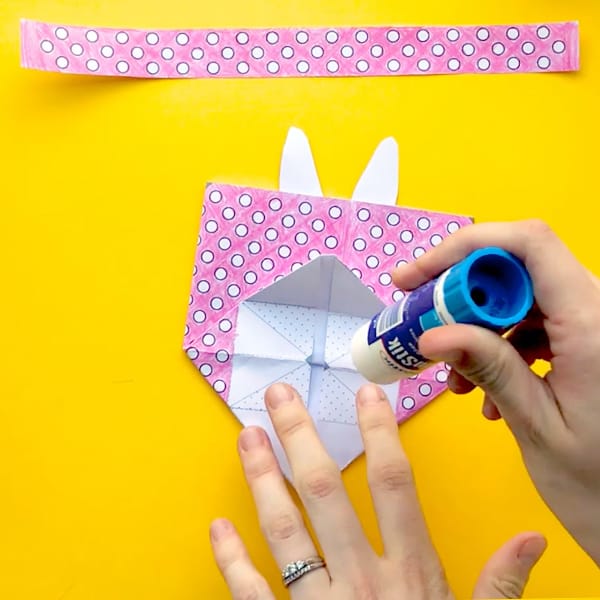 11. Apply glue to the dotted areas on the base.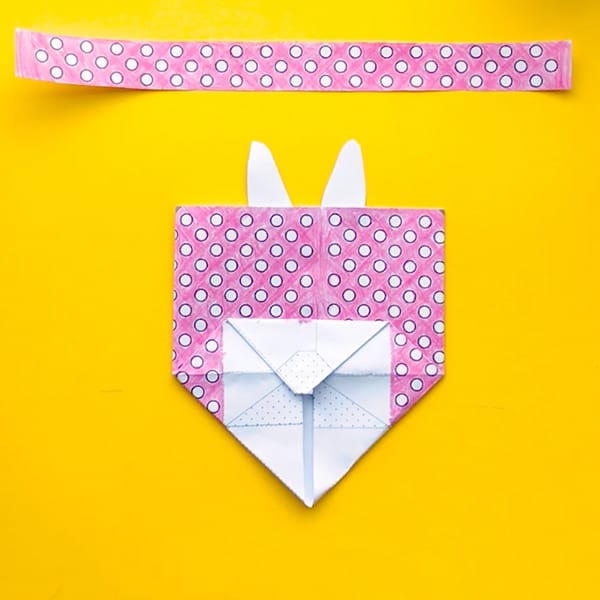 12. Fold the top of the base along the dotted line and press down onto the glued area.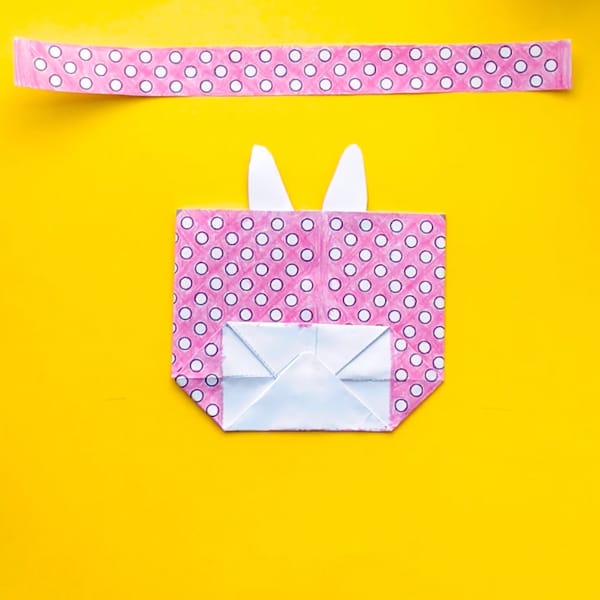 13. Apply some more glue to the dotted area and fold the bottom along the dotted line. Press firmly to make sure the base is strong.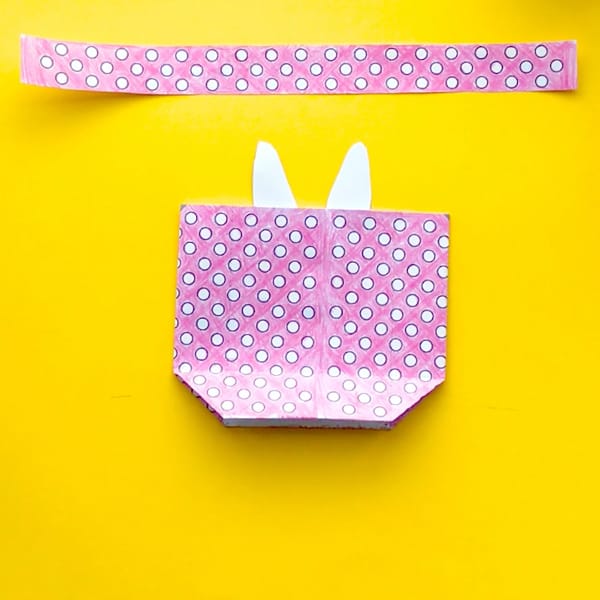 14. Once the glue has dried, fold the base back down.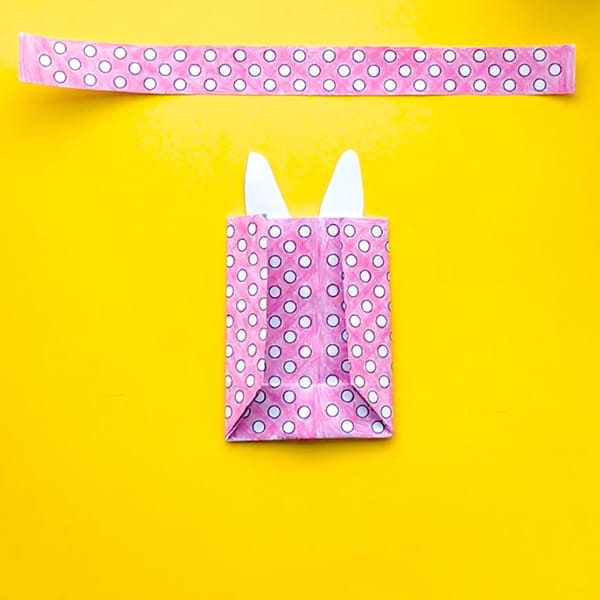 15. Fold the sides to create a crease along each edge.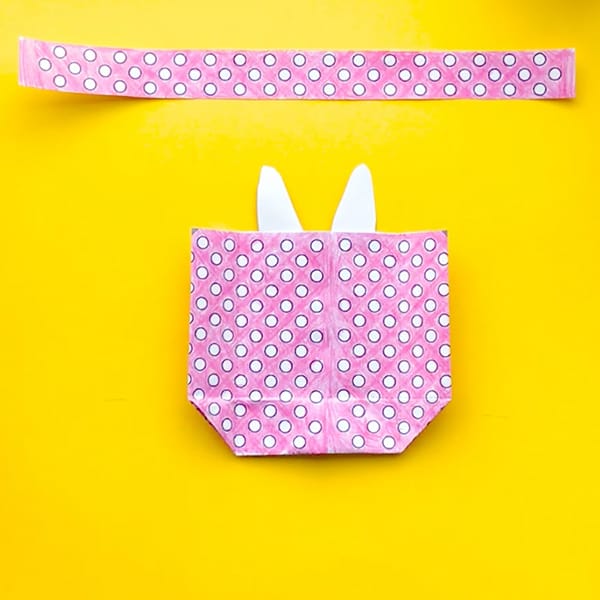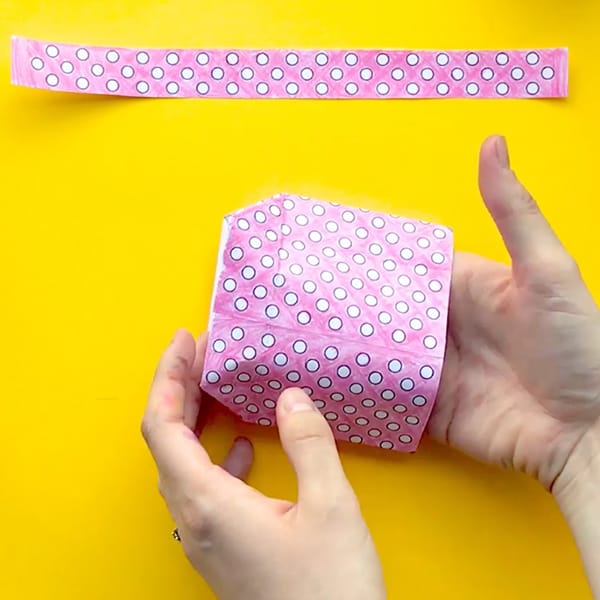 17. Open up the bag and start to help it find it's shape.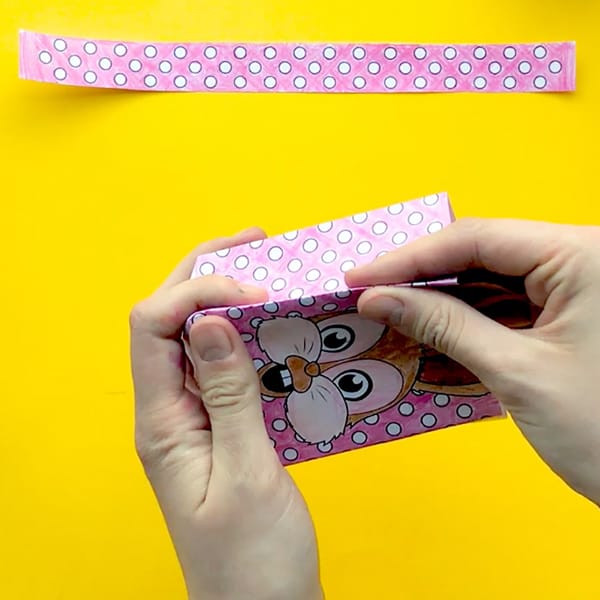 18. Re-crease any edges that need it, until you are happy with the shape of your bag.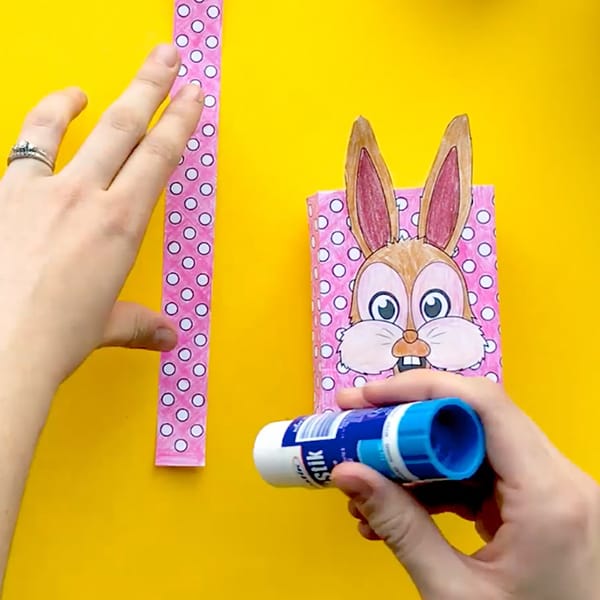 19. Glue a small area at each end of the handle (on the colored side).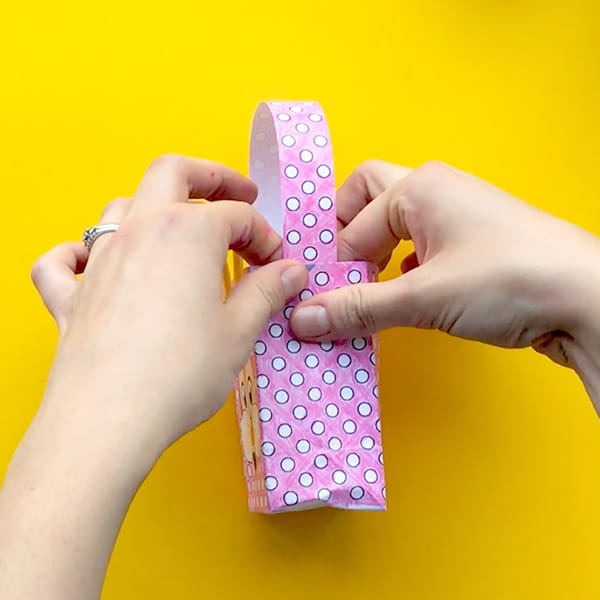 20. Attach each end of the handle on to the main basket. You can attach them higher or lower depending on how long you want the handle to be.
21. And you're done! Your mini Easter bag is ready to fill with goodies!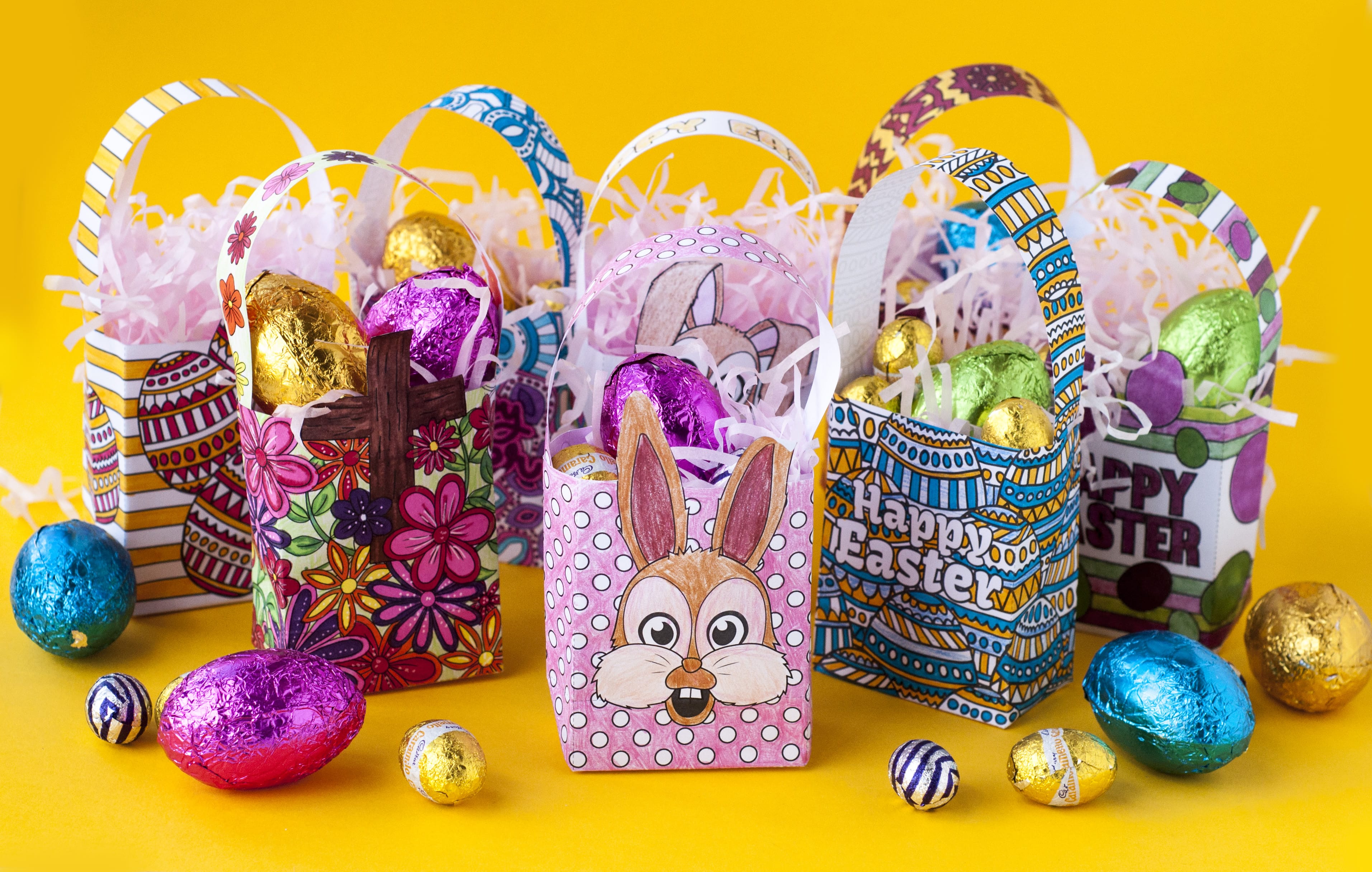 Once you've got the hang of it, these bags are super easy to make and only take a few minutes.
If you'd like to have a go at some of my other cute bags, you can download out my whole pack of Easter bags for just $4.95.
I hope you enjoy making these bags! Tell me what you think in the comments and please use the links below to share with your friends or save this post for later!