UPDATE: 2018 Calendar now available! Get it here.
Today's freebie is a 2017 calendar that you can color in! All 12 months are included in this free download, so I hope you enjoy it! Keep reading to grab your free calendar….
But before you do, I wanted to show you up close how mine turned out: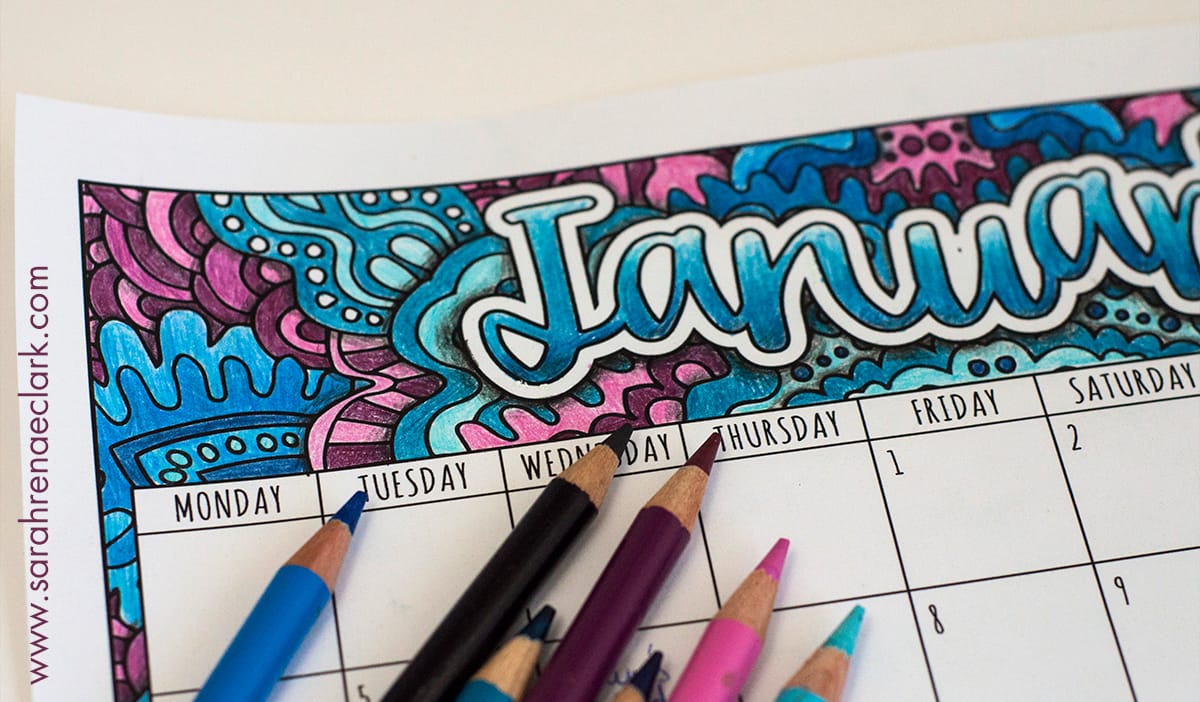 Do you see that slight 3D effect? I used a very simple method with a black coloring pencil to draw shadows around each section of the coloring page pattern to make it stand out and create some depth. I've put together a short video showing you how I did it and how you can make your coloring pages look great with this super easy shadow technique.
Now for your calendar!
I've created 2 versions for you:
Version 1 is FREE and includes all 12 months, starting on Mondays. Ads included. Get it here.
Version 2 (recommended) is only $3.95 and includes all 12 months, with the option to start on Mondays or Sundays, and no ads. Get it here.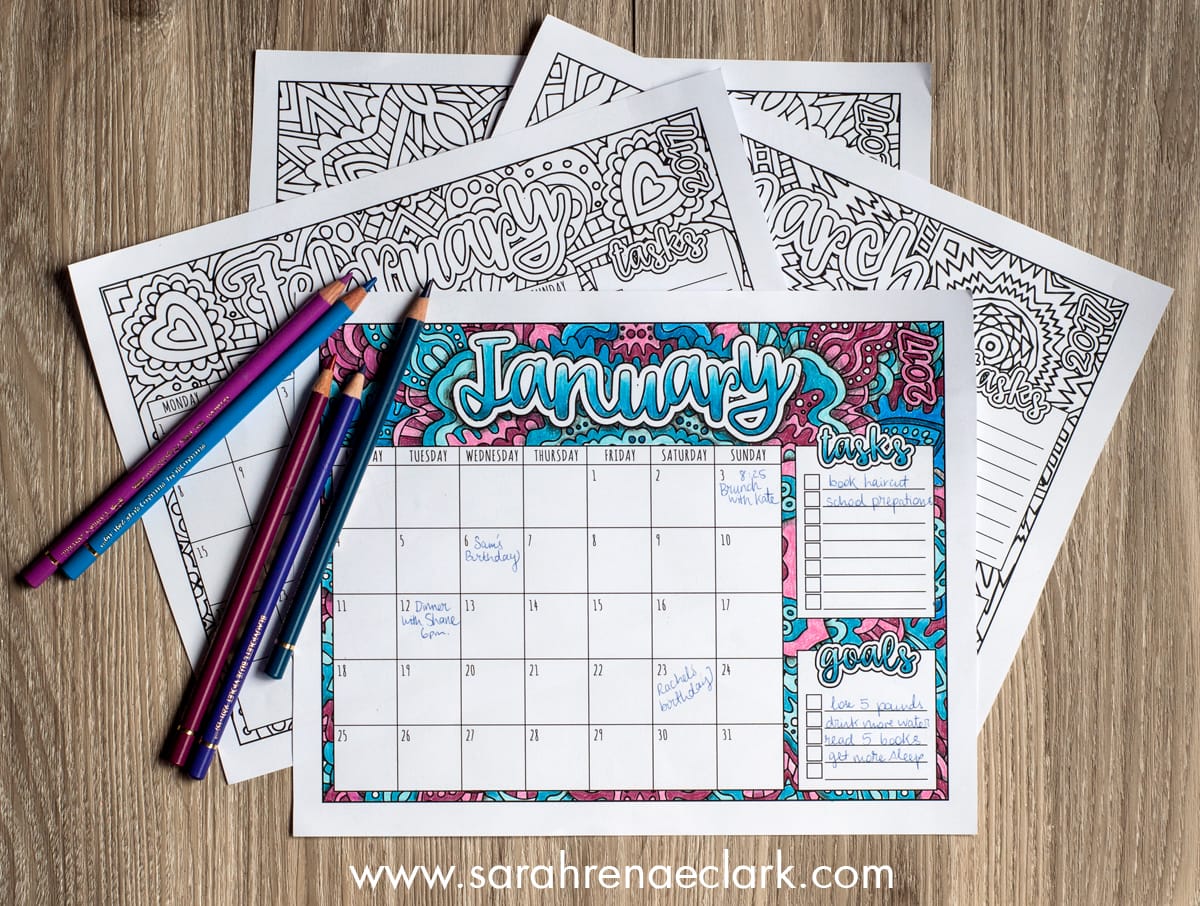 If you've enjoyed this post, please leave a comment and use the links below to share with your friends!
For more free printables and coloring pages, visit www.sarahrenaeclark.com