Trello has become my go-to tool for planning my business, my week, and my whole life.
I have always been a paper-and-pen person, and so I've tried a number of online planning and calendar tools and have never been able to stick to one until I stumbled across Trello. It's a free program, and I'm totally in love with it now!
I use it to collect ideas, store recipes, plan my week, schedule my days, remind me of specific goals, and to plan my blog.
In this video, I'm going to show you how I use Trello as a blog editorial calender. I've filmed the entire setup process in an easy-to-follow video for you so you can set up a board too. You can watch the full video tutorial below!
The video will walk you through the setup process in detail, but I've included some key highlights below.
Trello Blog Editorial Calendar – How I've set it up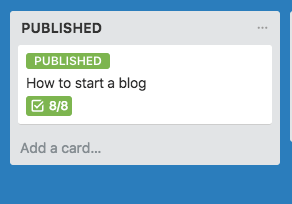 Each blog post idea is allocated to a Trello card, where you can attach files, make notes, and plan your draft.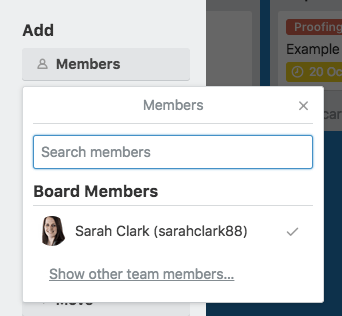 You can invite other members to share your board and assign them to cards.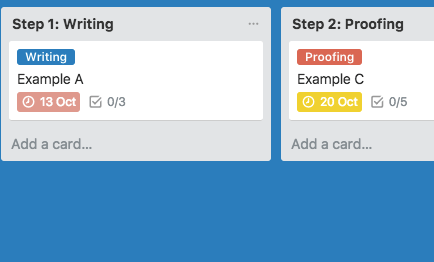 Each list refers to a process in the blog planning timeline – from writing to being published. You can make as few or as many lists as you need to capture each main step.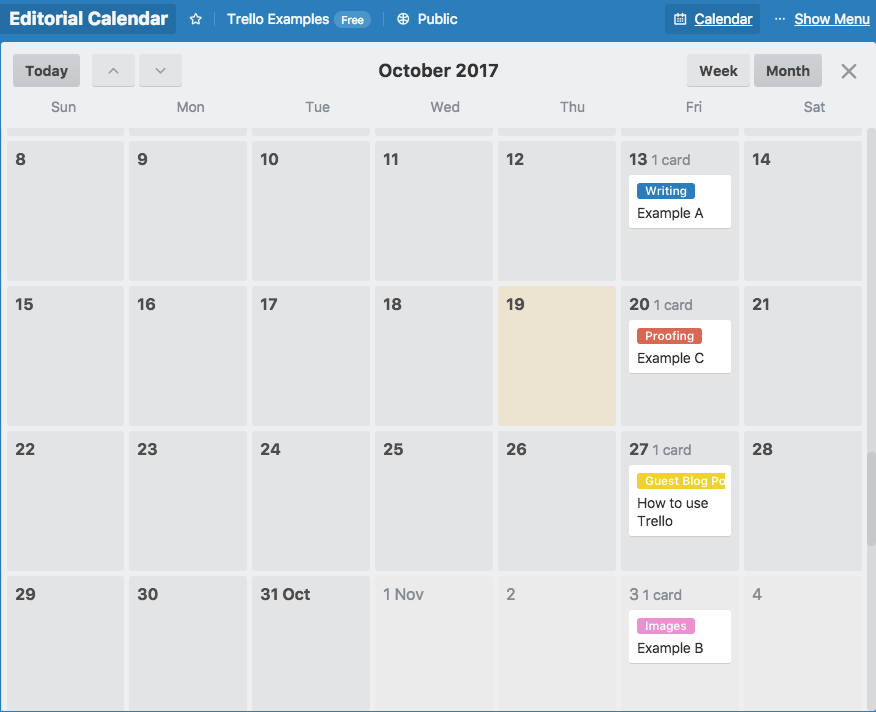 I've installed the "calendar" Power-Up through Trello to make the most of the calendar view so you can plan a month at a time.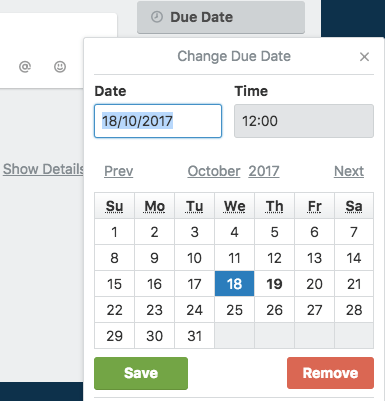 When you've decided to commit to an idea, you can add a date to the card and your blog post will show up in your calendar.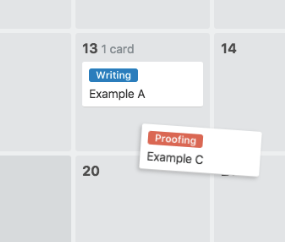 Once a blog post is on your calendar, you can easily drag-and-drop to move it to any date or re-arrange the order.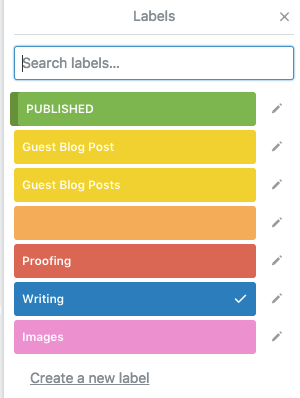 I've used labels to track which step the blog posts are at – you can see the labels from the calendar view as well.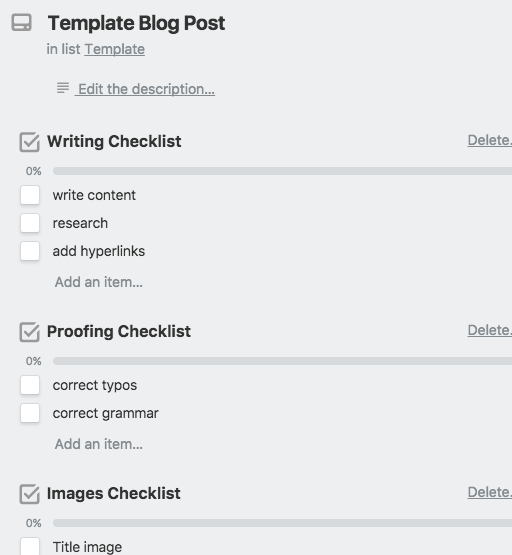 The "Templates" list holds a checklist for each step. I've automated this to copy to new cards through a program called Butler.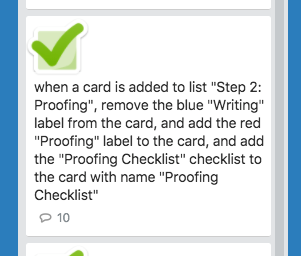 Butler also automatically removes and adds the labels for me, based on which list the cards are in.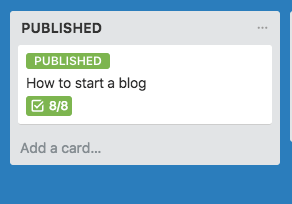 When a blog post card is moved to "Published", Butler removes the due date and adds a green "Published" label.
You can see my Trello blog editorial calendar example board that I created in the video to copy the Butler commands and see how it works. Note that the Butler commands are disabled while it is a public board.
Was this post helpful? Do you have other boards you like to see a tutorial on? Please let me know in the comments!