Going from artist to entrepreneur can be an exciting but scary time. Starting an online business can be a great way to earn some extra money from your hobbies, but it can also bring a lot of challenges as you step into an unknown world of marketing, email lists, sales, stock, copyright, social media and more.
Over the past few years of running my own creative business, I've come across a range of helpful resources, websites and tools that I now use on a regular basis to help grow my business, automate my business, and promote my products.
I've put together a list of my top recommended resources and favorite business tools that have helped me to save time and grow my business, without needing to hire extra help or outsource anything. I've included some other resources that I don't personally use, but that come highly recommended.
Click a section to jump ahead:
Please note that some of these resources are affiliate links, meaning I may receive a commission if you click them and sign up (at no extra cost to you). This only applies to resources that I actively use and highly recommend. All prices on this page are in USD and are accurate at the time of writing this article.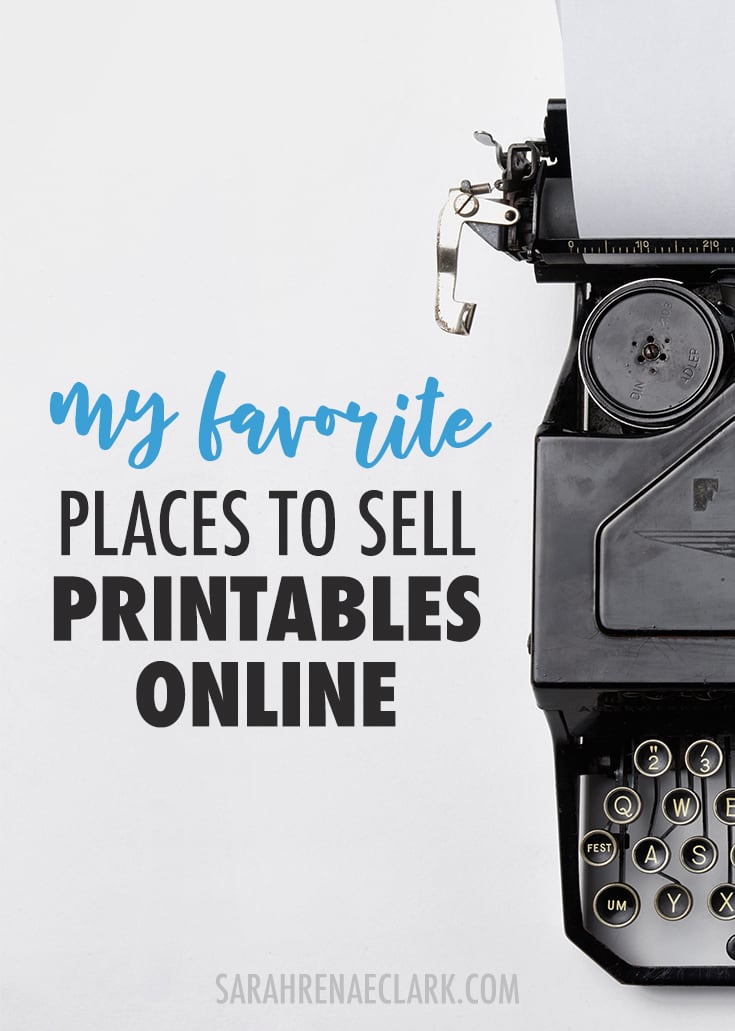 My favorite places to sell printables online
I sell printables on my website, but I also sell them on other websites to increase my exposure and make them available on more marketplaces. Here are the websites I personally use to sell my printables:
My website is set up in WordPress and I use Woocommerce to include an online store. This allows my customers to purchase items from me directly, without any fees from other providers, other than Paypal (which I use for the transactions). Woocommerce also delivers the files automatically to the customers so it can be passive income for me.
I also like to sell my printables on Etsy, and you can sell other items on there too. Etsy has a huge marketplace of buyers, so it's a great way to reach an audience that may not find you on your own website. You pay 20c per listing and a small percentage of each sale to Etsy. Etsy also delivers digital files automatically to customers if you choose. Get your first 40 listings free by using this link to sign up.
If you've got digital products or printables that are relevant to teachers and schools, Teachers Pay Teachers (TPT) is a marketplace worth considering. You can either sign up for a basic seller account where you will receive 55% of each sale, or a premium account ($59.95/py) where you will receive 80%. There are no sign-up or listing fees.
TES is similar to Teachers Pay Teachers but with a different royalty structure. New authors receive 60% of each sale and pay a 30c transaction fee, but this reduces (and the transaction fee is removed) when you add more resources to the website. Authors with 100+ resources receive 80% of each sale. There are no sign-up or listing fees.
Other places you can sell digital files online
Here are some other websites that I don't personally use, but are good alternatives to the above for selling printables or digital files online.
Shopify – Set up an e-commerce store. 14-day free trial
Gumroad – Sell digital files. Starts at $10 a month
Patreon – Run a membership program for your fans with different payment tiers and rewards
Self-publishing
In addition to selling printables, I also have self-published a range of adult coloring books that I sell on Amazon.
I do this with Amazon Createspace. They allow you to self-publish a book and sell it on the Amazon Marketplace. You don't pay any fees – they print the books on demand and ship directly to the customers. You receive a royalty per sale that is determined by your selling price and the production costs. This is a great resource for people who can build enough momentum to rank well and benefit from Amazon's customers, but don't expect it to be completely passive.
Print on demand services
If you are interested in selling physical products as well, but don't want the hassle of shipping to customers, there are several 'print on demand' websites that will manage your orders, printing and customers for you – these websites will pay you as a royalty for each sale. These are great when you are starting out and each provides their own marketplaces and brings their own audiences – but they are often a very hard way to make money in the long run due to the low royalties and lack of access to your customers. On their own, they won't make your business a success – but you can use them strategically to offer extra products to your current customers or to test a new product idea.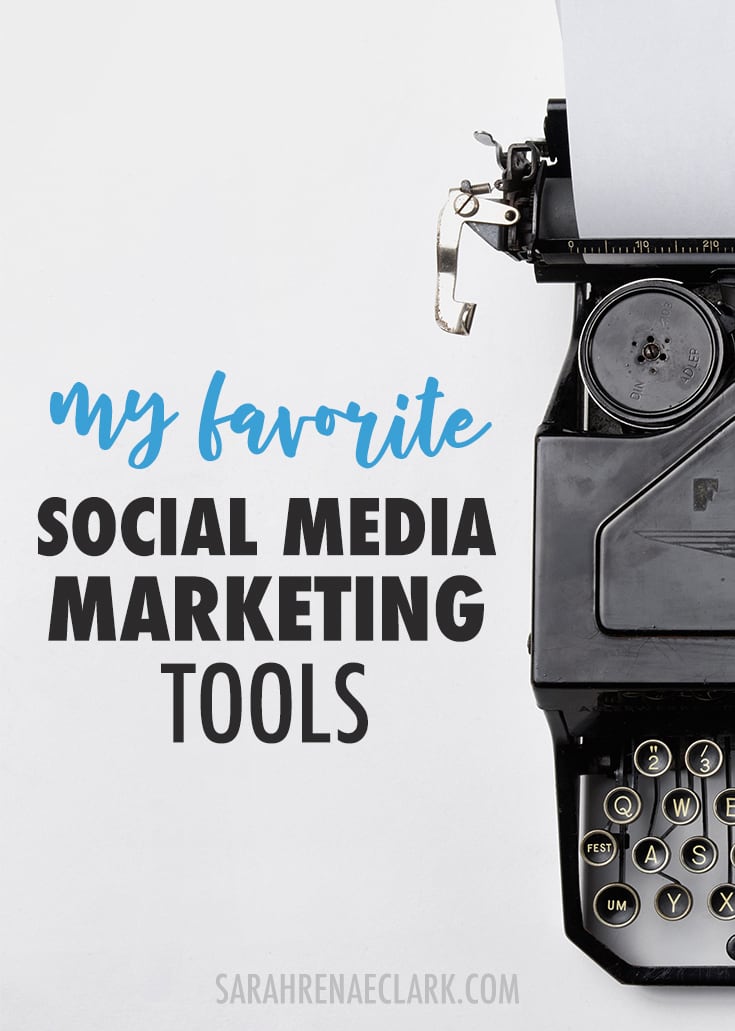 My favorite social media marketing tools
Social media is one of the best ways to spread the word about your business and find new customers. Here's a list of my preferred tools to manage my social media accounts and automate my social media posts. Note that while many tools (including these below) offer scheduling to a large number of social networks from a single program, my personal preference is to use different programs because I've found they cater better to the specific functions of each social network and have extra features that aren't available in the all-in-one programs.
Tailwind is by far my favorite tool for managing my Pinterest account. I use it to schedule 30+ Pins per day, spreading out my content over multiple boards and increasing my exposure through the use of Tailwind Tribes (I've reached over 20 million people on Pinterest by using Tribes!). I'm currently on the $9.99 p/m Tailwind plan, which is all most businesses will ever need. You can also use Tailwind for Instagram scheduling, however this falls under a separate plan. Schedule your first 100 Pins on Tailwind for free with this link. (Bonus: After you've used the above link for the free trial, you can get 10% off the annual subscription by upgrading through this link)
Boardbooster is another popular option for Pinterest. You can use it to schedule Pins, loop Pins, check your Pins for issues(using the "Pin doctor") and automate a lot of your Pinterest strategy. I personally only use it for the looping feature (I use Tailwind for my scheduling). Note that unlike Tailwind, Boardbooster is not an approved partner of Pinterest, so it's unclear if this will affect their services in the future.
I use Smarterqueue to schedule all of my Facebook and Twitter content, but it also works for LinkedIn and Instagram. The main reason I've chosen Smarterqueue over so many similar tools are the categories and looping features. I can create different categories for my posts, then fill them with content, schedule specific categories to specific days, and Smarterqueue will post them automatically for me. When I run out of content, the content "loops" within the categories and reposts anything that I've marked as "evergreen content". It's much cheaper than Edgar, which is the only other program I've found that offers these features. Get a one month free trial of Smarterqueue here.
I use Later for my Instagram scheduling, because it offers Instagram-specific features that other multi-purpose programs don't, and because it's free for up to 30 posts a month, which is more than enough for me. It offers a lot for a free program, including the ability to save "content snippets" for a quick hashtag list and the ability to preview the grid layout of your Instagram posts before you post them. Like most Instagram schedulers, Later won't post automatically for you – it will send you a push notification when it's time to publish your post.
Grum offers a bit more of a hands-off approach to Instagram. They're not an approved Instagram partner and act more as a 'virtual assistant' who has access to your account and posts on your behalf, automatically. Their features are limited, but the auto-posting is something that not many other programs offer. I don't use Grum for my main account (because I want to use the grid preview that Later offers) but I use them to post on my @dailycolorpalettes Instagram account.
Other social media scheduling tools worth considering
The above list are the tools I personally use, but here are some other social media tools that are popular and recommended by others.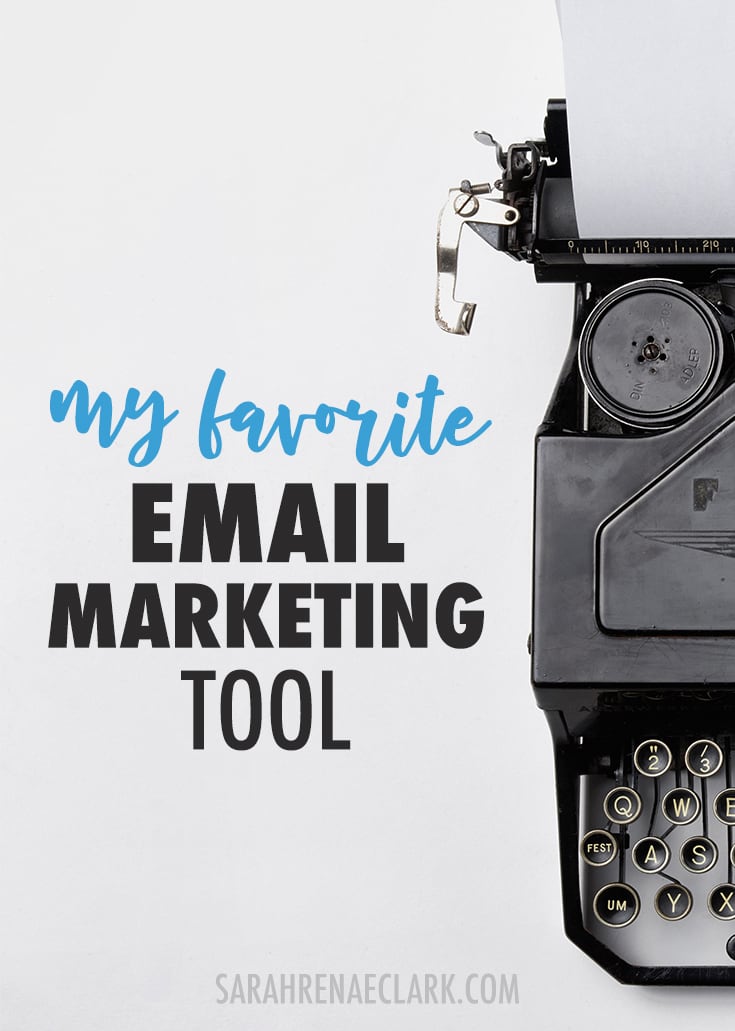 My favorite email marketing tools
Email marketing is crucial to staying in touch with your fans and finding new customers for your business. There are plenty of good email marketing resources available, so you need to do your own comparison of price, features and number of subscribers to determine the best fit for your business. I personally use Mailchimp (see below).
I use Mailchimp for all my emails. I use it to send beautiful newsletters every Friday (highlighting my products) as well as automated emails during the week to provide my audience with value and good content to keep them engaged. It connects with my WordPress store, so I can see a report within Mailchimp of which customers have made purchases, and which emails have converted to sales. The reporting tools are fantastic, and I can use 'merge tags' and groups to segment my audience based on basically anything (for example, I can send an email to people who live in a specific location, or to people who have purchased a specific item from my store).
Mailchimp is free for the first 2000 subscribers.
Other popular email marketing tools: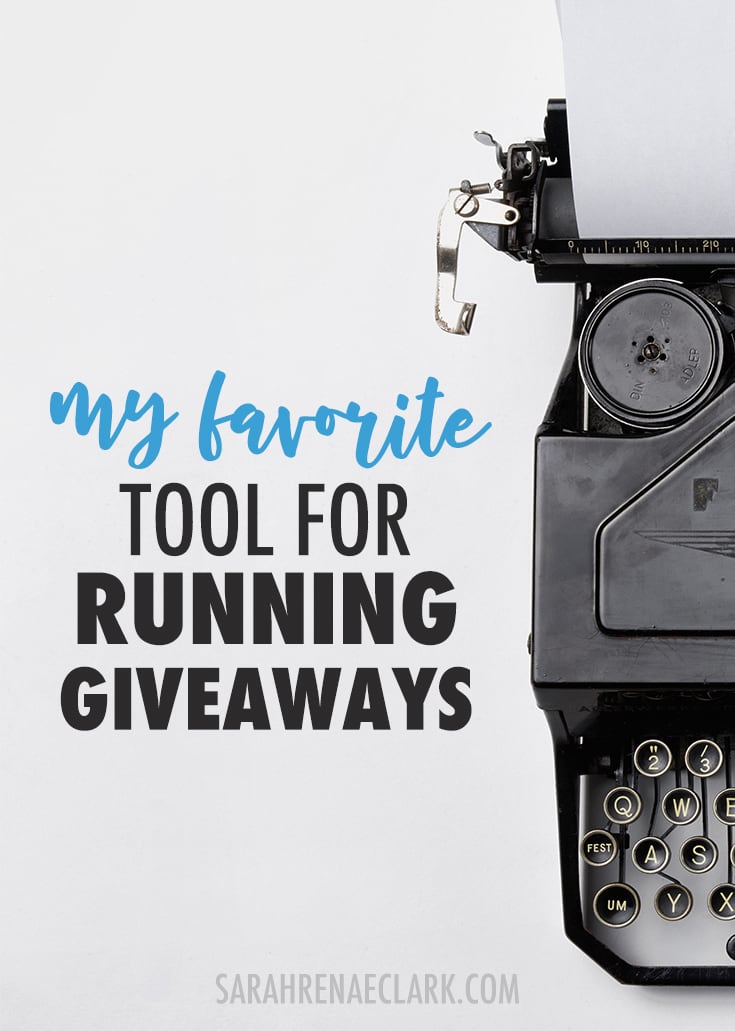 My favorite tool for running giveaways
Giveaways are a great way to reach a wider audience and find new customers quickly. Some of my giveaways have picked up over 2000 new email subscribers in a single week. Giveaways can build your audience on your website, email list, Facebook page, or any other social media platform. You can host giveaways on each of these platforms (make sure you follow the rules of the platform you are using) or you can use a plugin or 3rd party program to host a giveaway on your website for even greater reach.
Kingsumo is my tool of choice for running giveaways. I usually get between 2000-5000 entries for my giveaways with a $30-$50 prize. Kingsumo is a WordPress plugin, meaning my giveaways are all hosted directly from my website. They encourage participants to invite their friends and interact with you on a number of social networks, creating an amazing viral reach that results in hundreds of shares and new followers on every network. It's very simple to set up, easy to manage giveaways and entries, and it's a one-time fee (rather than an ongoing monthly payment). Use this link and then enter the code THANKYOUSARAH to get 50% OFF the Kingsumo Giveaways plugin.
Other viral giveaway tools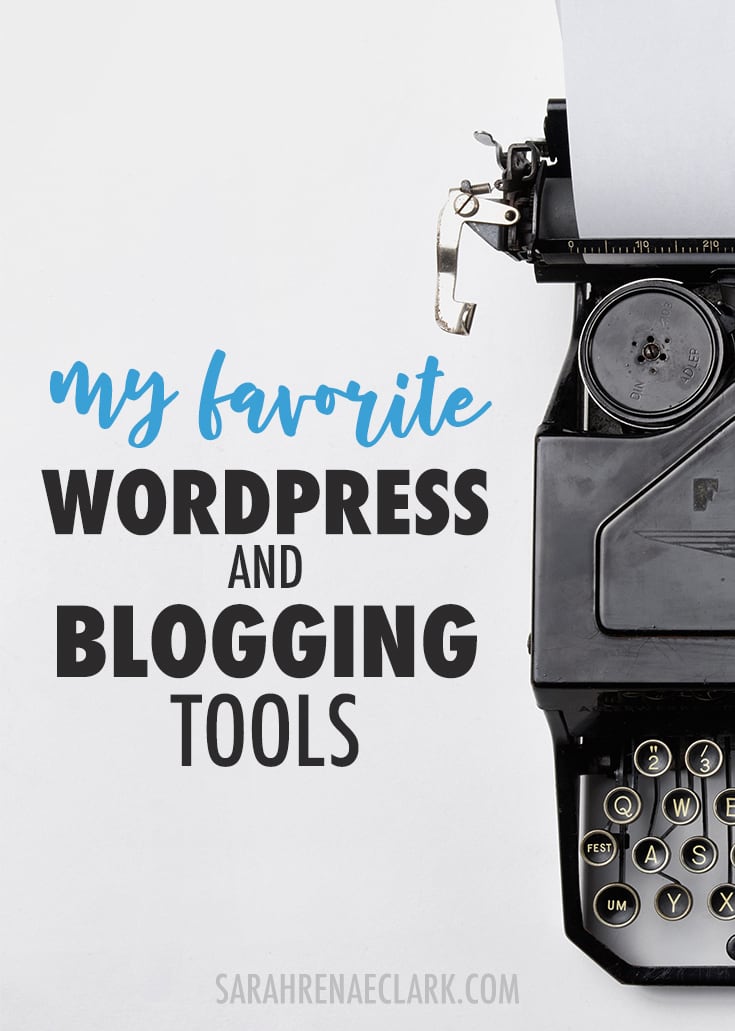 My favorite WordPress and blogging tools
These are my favorite tools for running my website and blog, including writing tools, image tools, website optimization tools, WordPress plugins and more. My website is hosted on WordPress, but many of these tools are also available for other platforms too.
Bitly is a free tool that you can use to create shortened URLs with tracking codes. So instead of a long URL like: https://sarahrenaeclark.com/20-free-coloring-pages-adults/ , I can share a shortened link that directs people to the same place (try it!): http://bit.ly/2j0jLYf . You can also use the tracking feature to see which links have been clicked on – for example, you could create a shortened URL for something that you share on Facebook to find out how many people click on that particular post.
ImageOptim (free) provides super quick and easy way to reduce the file size of your images before uploading them to your website. It has reduced my image sizes up to 80%, even after I had already 'optimized' them and saved them for web – without losing quality. This makes your website faster to load, which helps keep your readers happy and will help your Google ranking too! It's free to download.
Yoast offers a range of SEO tools and training to help you improve your website ranking on Google, and improve your usability for your readers. I use the free Yoast SEO WordPress plugin that helps to optimize my blog post descriptions and makes suggestions to improve my readability.
Thrive Themes is a suite of WordPress themes and plugins to help your website in various ways – including easy-to-make landing pages or WordPress themes, email sign-up forms, a quiz builder, clever widgets, a headline optimizer, countdown timers, detailed comment plugins, and more. You can buy individual plugins, or get access to all the plugins for $19 per month.
Other WordPress Plugins I have used
Writing Tools
These are few free tools to help you when writing blog posts, website content or product descriptions.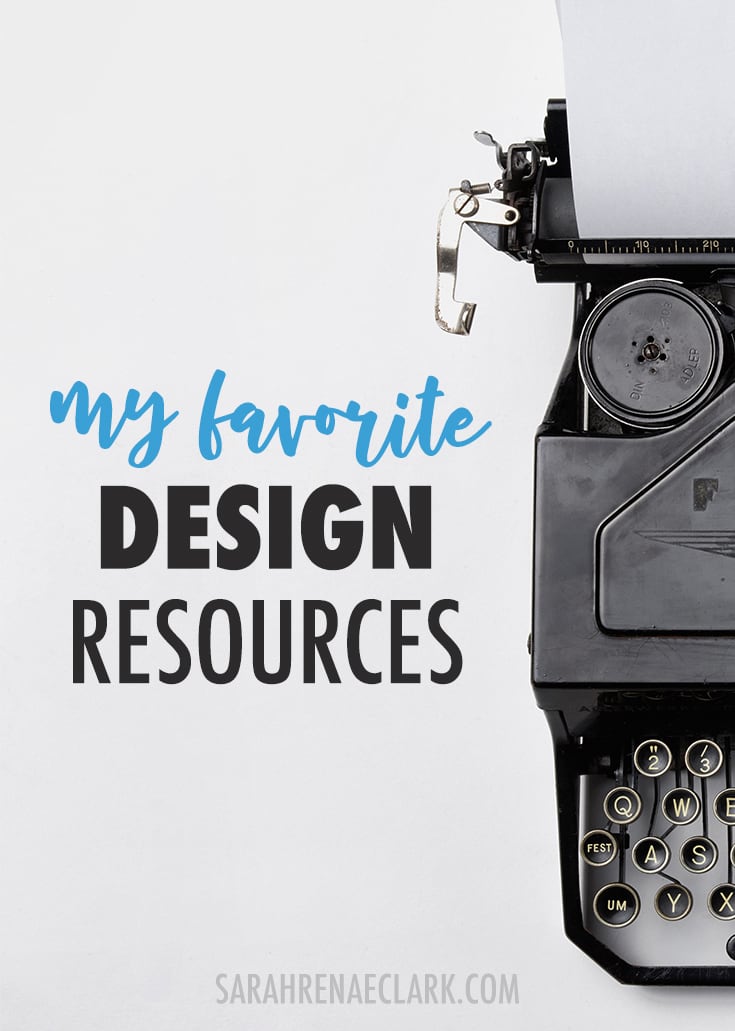 My favorite design resources
Because my business involves so much design, illustration, and creative work, I rely on a number of programs and resources to produce content for my brand, create my products and create marketing material for my website.
The Adobe programs are my go-to choice for all my creative work. I use Photoshop for all my graphic design and marketing, Illustrator for my illustrations (used in many of my products), InDesign to create my PDFs and published books, and a combination of Premiere Pro and After Effects to create videos. You can purchase licenses for individual programs starting at $9.99 per month, but if you intend to use multiple programs, I recommend the 'All Apps' plan, starting at $49.99 per month.
Free design software (alternatives to Adobe Creative Suite)
If you can't quite afford the Adobe Creative Suite just yet, here's some free alternative programs that you can use. They won't have as many features as the Adobe programs, but they are a good option if you only need to create a few things or are just starting out.
Free stock photos
If you're not a photographer by trade, it can be hard to find good quality photos that allow commercial use. You can't simply visit Google Images or Pinterest and snatch a photo for your own use – instead, you need to purchase a license for a 'royalty-free' stock photo from a website like Shutterstock or Getty Images – or you need to find a website that offers free stock photos.
The websites below have a great collection of FREE stock photos that you can use. Many are licensed under the Creative Commons Zero license, meaning you can use them for commercial use without providing attribution to the creator. Make sure you check the license and terms of use before you use any images you download 🙂
Mockups, design elements, templates, font bundles, etc
If you're not a pro designer – or you just want to save time and money – you can find pre-made templates, design resources, fonts and more in a number of online marketplaces. Each item has a different license agreement, but many offer commercial licenses. Most of the websites also have an email newsletter where they send out regular freebies that are only available for a limited time.
Free fonts
Here are some other websites I visit frequently for free fonts. Make sure you check the license and restrictions of each font (not all fonts allow commercial use)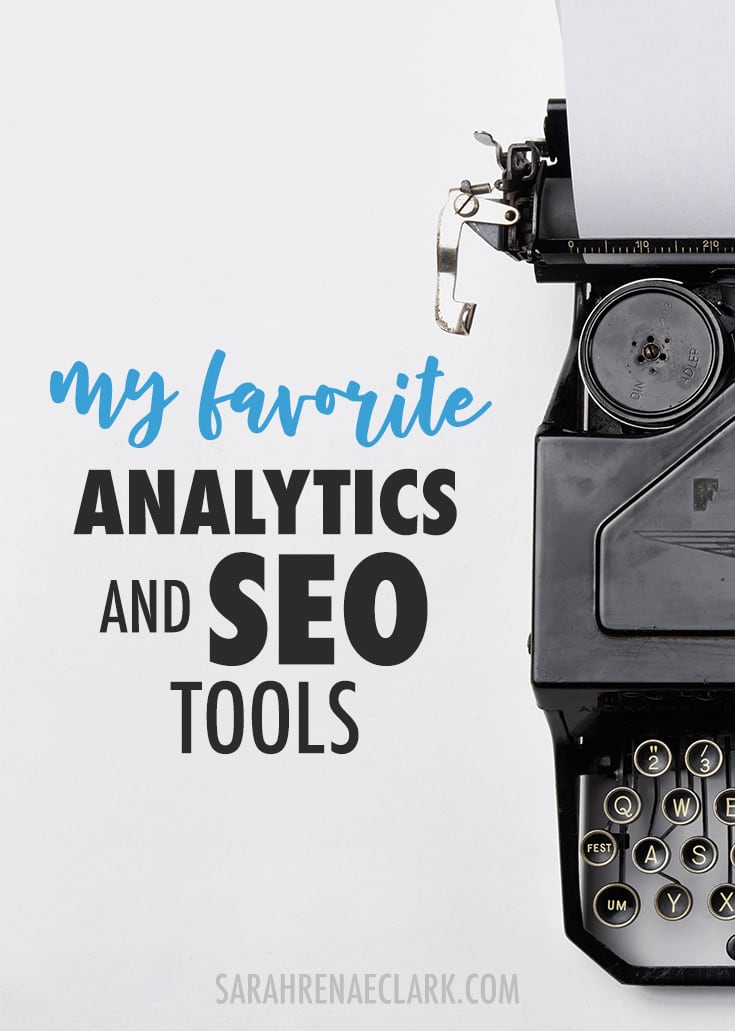 My favorite Analytics & SEO Tools
You won't know where you're going until you know where you've been. It's important to track what your customers do, how they interact with your website and which of your content is most popular so you can make better decisions for the future of your business, and spend your time on things that will grow your business, rather than just waste your time.
A few of the tools mentioned above already include their own analytics – such as the social media tools and Bit.ly
If you haven't already started using Google Analytics, start now! It's completely free and will provide you with an in-depth look at how people interact with your website, where your traffic comes from and which of your pages are the most popular.
Quill Engage is the tool for those of us who struggle to understand Google Analytics. It connects to your Google Analytics account and presents the information to you in much simpler terms. There's a free plan available.
Marmalead is an SEO tool specifically for Etsy sellers. It includes a range of tools and suggestions to help you improve your Etsy listings and get a better ranking in Etsy's marketplace searches.
Etsy Rank is another SEO tool specifically for Etsy sellers. It provides tools to analyze and grow your Etsy business.
Buzzsumo allows you to research your website and the website of your competitors to find what's working, identify backlinks (links from other websites to yours), find influencers, and more. There's a free version available, then paid plans start at $79 per month.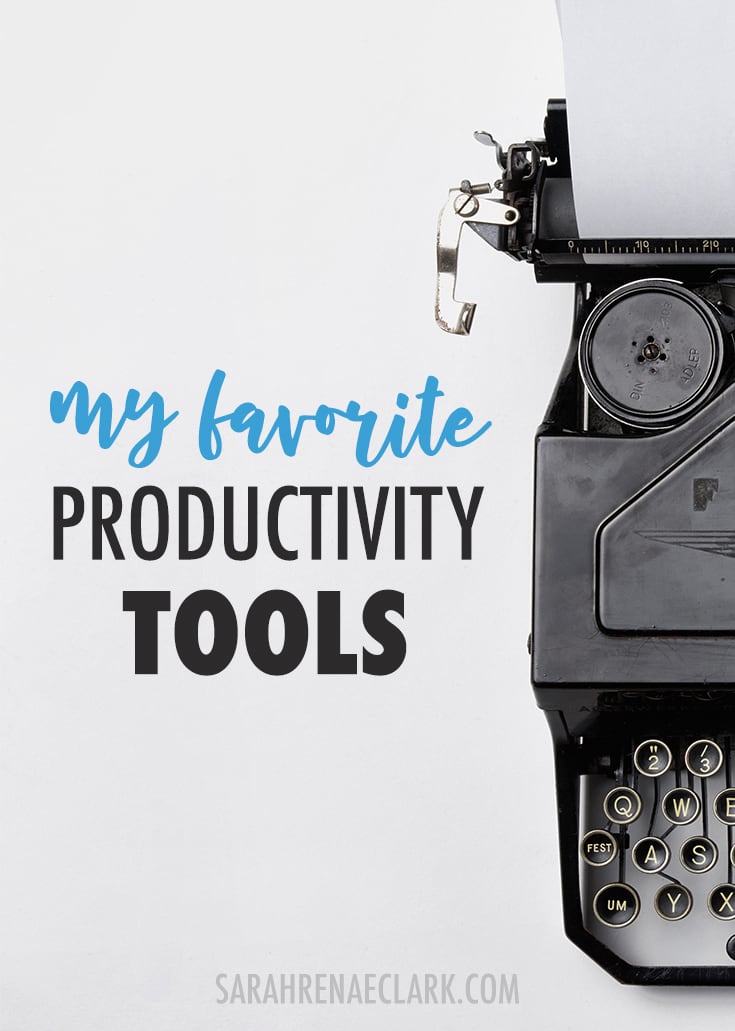 My favorite Productivity tools
As a traditional paper-and-pen gal, I never expected to find a program that would convert me to digital planning – and then I discovered Trello. Trello is a powerful but simple project management and planning tool. I use Trello to organize all my business goals, ideas and weekly schedule. It includes a desktop app, mobile app and web version, and it's free!
Check out my tutorial on how to set up a blog editorial calendar with Trello.
Butler is like a personal assistant within Trello. It includes extra tools to set up automatic tasks and extra customization within Trello – and it's free too!
Toggl is another free tool that offers simple time tracking. It comes with a desktop and mobile app and provides reports on how you spend your time. I choose to categorize my daily tasks into priority levels so I can quickly see if I'm spending my time on the right things.
IFTTT stands for 'If this, then that'. It's a free automation tool that allows you to create 'recipes' to automate a range of tasks between programs – such as posting all your blog posts to Twitter automatically, or sending you an email reminder at a certain time each day.
Zapier is similar to IFTTT, but with a much bigger selection of tools specific for businesses, and more in-depth recipes (or 'zaps'). There's a free plan available which allows up to 5 zaps to be running at a time. After that, paid plans start at $18.33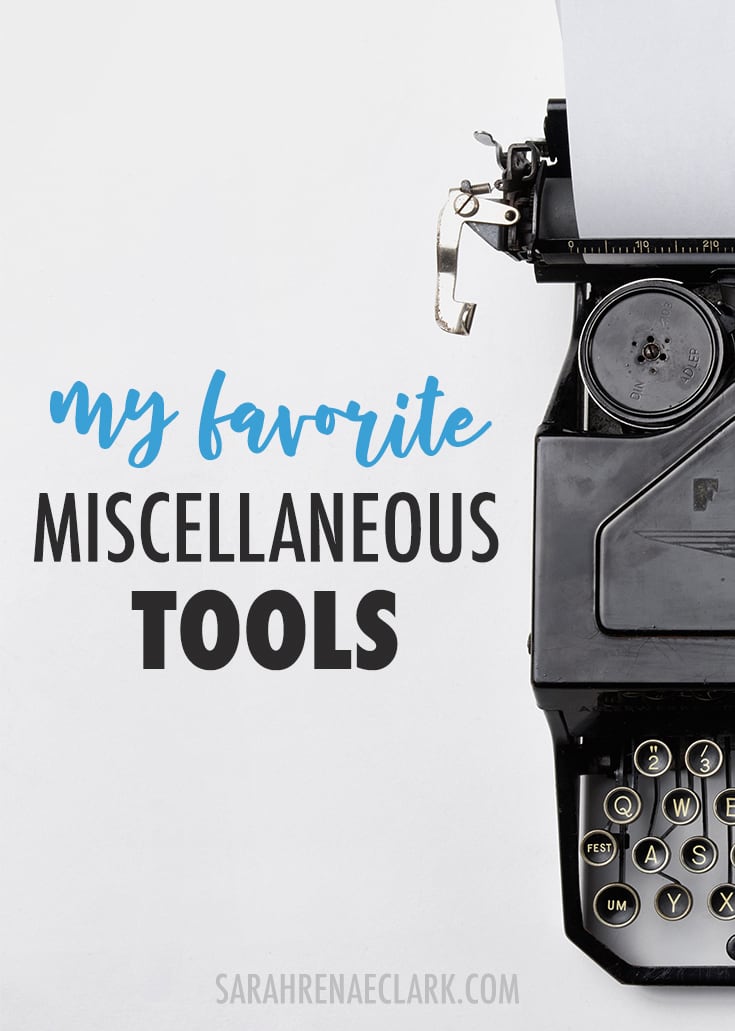 Miscellaneous tools
And finally, here are a few extra tools that just didn't quite fit into my other categories above:
Some companies don't use Paypal and won't deposit money into an international bank account. Instead of waiting a month for a check in the mail and then spending $20 to cash it and waiting ANOTHER month or two to receive the money, I have opened a Payoneer account. It receives money globally like a bank account and has low fees. In particular, I use it to receive my Amazon affiliate payments and book royalties. Use this link to get a $25 credit once you earn over $100.
ManyChat is a free tool that allows you to automate Facebook Messenger to contact your customers. They can subscribe to your messages, and you can send them automated sequences or broadcasts. I used this to send out a daily reminder to my Facebook fans who wanted to participate in my 12 Days of Coloring Giveaways event. You can also set up a bot to autorespond to messages or offer users a menu of frequently asked questions when they initiate a conversation on messenger.
Well, that's it! Did I miss any of your favorite tools? Tell me in the comments!
If you've found this list useful, please leave a comment and share using the social links below. Thanks!